Grand Canyon
This is your ticket to adventure - a versatile and capable aluminium hardtail bike that takes you anywhere you want to go. Fast flow trails or weekend mountain excursions, the choice is yours.
Outstanding kit
We equip each Grand Canyon trail hardtail with a modern "single-ring" drivetrain that makes every gear shift simple and precise. And that's just the beginning.
The perfect fit
There are several wheelsizes to choose from these days. That's great…but also a bit confusing. Which wheelsize is actually right for you?

The Grand Canyon makes it simple with frame sizes matched to wheelsizes for peak performance. Smaller frames, for example, get 27.5-inch wheels while larger frames roll on larger, 29er hoops. End result? Perfect fit and function for riders of all sizes.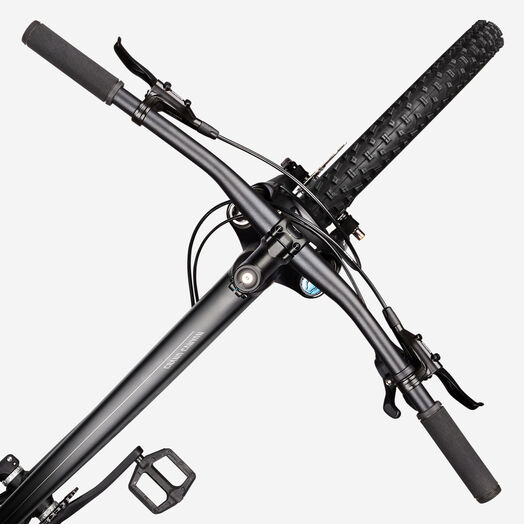 Grand Canyon 5 & 6
The perfect first mountain bike. Intermediate design and build, incredible value. Trusted components, ready for light trail riding.
Grand Canyon 7, 8 & 9
Ideal for ambitious beginners and trail veterans alike. These are serious aluminium hardtails built for all-action trail riding.
Grand Canyon Young Hero
A 100mm junior hardtail for smaller people who love to shred.
Bike service direct from the experts
Canyon Service

An annual inspection will prolong the lifespan of your bike and keep all major parts working perfectly.

Learn More