Spectral 125 vs Spectral 29
The Spectral 125 is the latest mountain bike to join the Spectral trail bike family. Which bike is right for you? We'll compare the two models below and help you make the choice.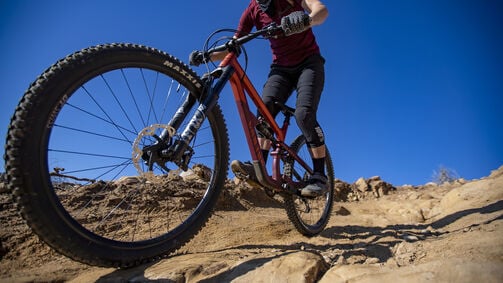 Go Spectral for Max Control on Any Terrain
Our goal with the longer-travel Spectral 29, Spectral Mullet and Spectral 27.5 models was to create the single most versatile, high-performance aggressive trail bikes possible. The Spectral is the one bike that lets a huge range of riders hit their local trails with greater speed and confidence—no matter how technical their local trails happen to be.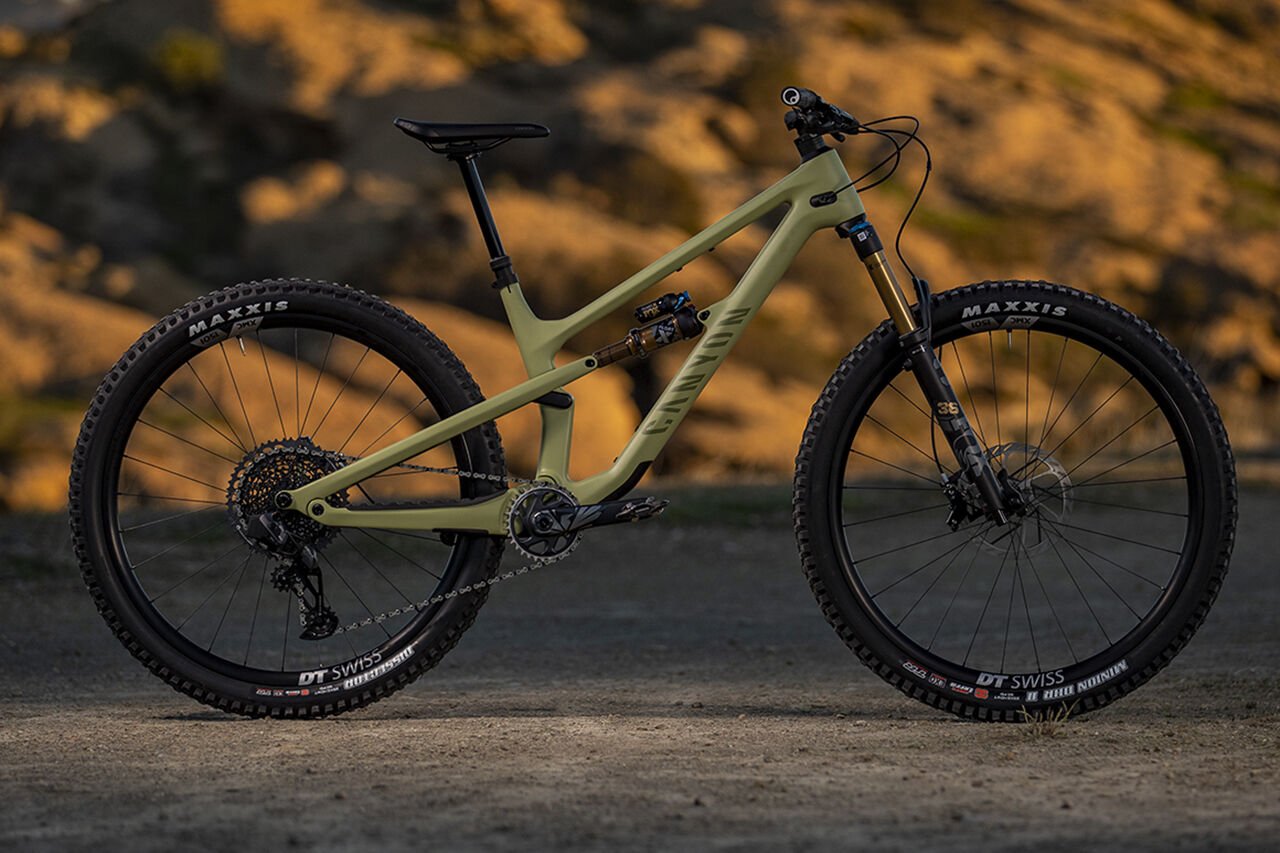 Spectral 125 vs Spectral 29
The Spectral mountain bike lineup lets you blast through rocks, roots, and hit big jumps with total control thanks to their dialed geometry and generous 160mm of front suspension and 150mm of rear suspension. Sure, if you plan to spend your entire season at the bike park, you're best served with a dedicated, longer-travel downhill rig, such as the Torque or Sender, but the Spectral's deep suspension gives you plenty of smooth suspension on chunky, steep, and straight-up gnarly trails.
Want one bike with plenty of front and rear suspension that will boost your confidence and control on any trail? Get a Spectral.
Go Spectral 125 for Max Agility and Responsiveness
The Spectral 125 borrows heavily from its longer-travel cousin. Both models boast a tough, low-slung frameset configured around the same aggressive, trail-riding geometry.
What truly sets the Spectral 125 apart is that it boasts a "poppier" and more playful ride feel than the longer-travel Spectral. For starters, the Spectral 125 features less front and rear suspension (140mm front, 125mm rear) than the Spectral 29, Mullet, or 27.5.
We also adjusted the Spectral 125's rear suspension to give the bike a firmer feel in the middle of its travel, which makes this shorter-travel Spectral incredibly easy to pump on rolling terrain and to pop off of any little trail feature in sight. Finally, we gave the Spectral 125 a boost in speed and efficiency—it rolls fast on 29-inch wheels and features increased anti-squat for even better climbing performance.
With 3 carbon and 2 aluminum models available, there is sure to be a Spectral 125 whose build and budget fit your needs. Explore the options here.
View All Models
Bottom Line: All Spectral Get Rowdy. Just Choose Your Flavor
In short, both Spectrals can tackle a lot of the same trails—it's just a matter of what you want to feel while riding those trails. Spectral 125 is perfectly suited to two types of riders:
The first group are aggressive riders who prefer an aggressive trail bike, but don't necessarily want the Spectral's full 160/150mm travel package. These riders simply prefer the snappy and playful feel of a slacked-out, short-travel bike. They charge hard but prefer to do so with less suspension travel.
The second group of riders are people who desire a rowdy kind of whip, but who don't need a long-travel bike because they don't live and ride somewhere littered with tons of massive hits. Plenty of people fall into this latter camp—riders whose home trails just don't require 150mm or more of rear suspension.
If you fall into either of those two camps, get a Spectral 125.