Sender CFR Mullet Underdog
Color:

Ag 47

Color:

Chainsaw Orange

Color only available to members. Register .
Color only available to members. Register .
Current delivery times information.
Read more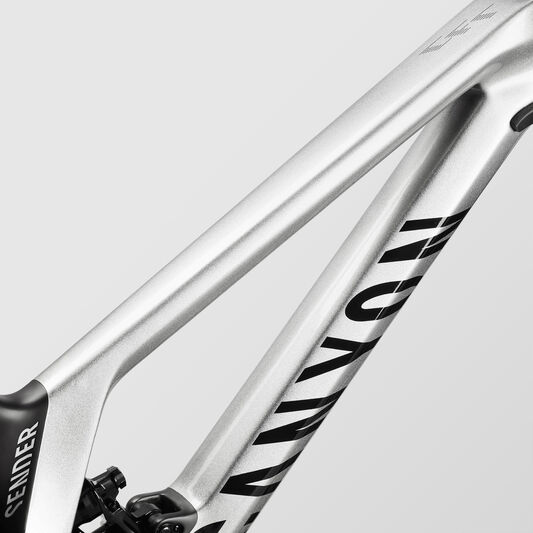 Front Fork Travel

200 mm

Material

Carbon (CFR)

Weight

16.54 kg
Sender CFR Mullet Underdog This is one underdog you shouldn't underestimate: hunting for that perfect line or shaving seconds off the clock out on the track, this Sender downhill bike with its premium colourway are designed for all-out racing.
Big-time adjustability
Individual riding styles and different courses demand maximum customisation. Depending on the position of the headset cup insert, you can adjust the reach and wheelbase of the Sender by -8/0/+8 mm. A longer wheelbase for a smoother ride or a shorter one for more agile handling? You decide.
Ultimate control
This motocross-inspired linkage enabled our engineers to optimise the shock leverage ratio independent of anti-squat, pedal kick back and anti-rise characteristics. Paired with an air shock, the linkage activates quickly and impresses with its responsiveness and progressive stroke through the shock's full travel, giving you maximum control on the downhill course.