Spectral Young Hero
Color:

Shockwave

Color only available to members. Register .
Color only available to members. Register .
Current delivery times information.
Read more
Front Fork Travel

140 mm

Weight

14.70 kg

Material

Aluminium (AL)
Spectral Young Hero Built around a 2XS frame, this bike is specially made for young riders and delivers impressive performance and a huge fun factor out on the trail. Add in specially adjusted and optimised suspension kinematics, and your Young Hero can enjoy the perfect balance of control and agility.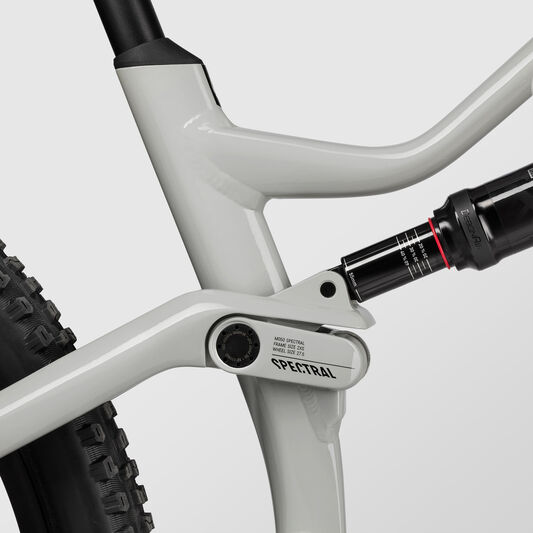 Optimised aluminium design
The Spectral AL's alloy frame is no mere copy of its carbon counterpart – we developed it independently from the ground up. To get the most from aluminium, we treated the design and manufacturing process very differently. And the results are clear to see – optimised, straighter tube sections create outstanding stiffness and strength, without the need for thicker walls. Plus a range of clever design features increase the frame's lifespan and make wrenching more rider-friendly than ever.
Fun-first geometry
For a maximum fun factor on any trail, the Spectral is built around a progressive geometry. The slack head tube angle, extended reach, and reduced-offset forks all unite to offer riders a blend of excellent high-speed stability and low-speed handling and agility. Plus, a steep seat tube angle shifts your centre of mass forward for more efficient climbing performance.
Cable and down tube protection
We've integrated a plastic cable channel into the down tube to protect the frame from flying stones and ground impacts. This feature also makes swapping cables quick and easy.