Modern progressive geometry
Ready to get rowdy
Less maintenance. More riding.
With sealed bearings, weather protection and widely sourced parts, you can ride confidently all year round without a care in the world.
Design & engineering
Designed to shred
To update the Torque and put it at the forefront of modern long travel bikes we redesigned it from the ground up.

It's stiffer, lighter and more durable than ever.
Material matters
There's no denying that carbon creates some of the best bikes on the trail, but for many riders, aluminium is the material of choice.

To maintain ride quality across the range and get the most out of each material, the Torque CF and AL both had dedicated development processes and unique frame designs.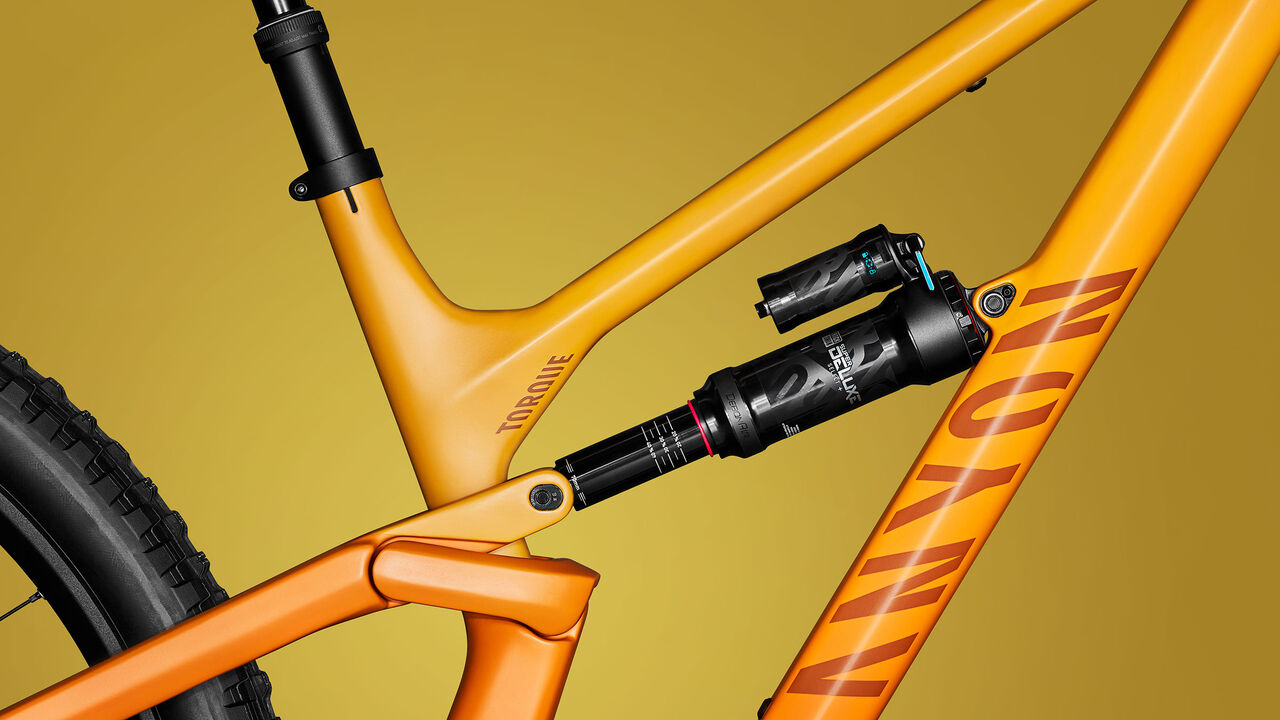 What's the difference?
Thanks to straighter, rounder tube profiles, the Torque AL is just as stiff as the Torque CF. But the CF optimises its carbon fibre layup in the spots that matter to hit the ideal balance of low weight and confidence-inspiring stiffness. The Torque AL also has no geometry adjustment.
Clever accessories for smarter riders
Enduro packs, bottles, sideloader cages and more on-bike storage gear so you can ride pack-free and comfortable.

Payment methods? We've got them all