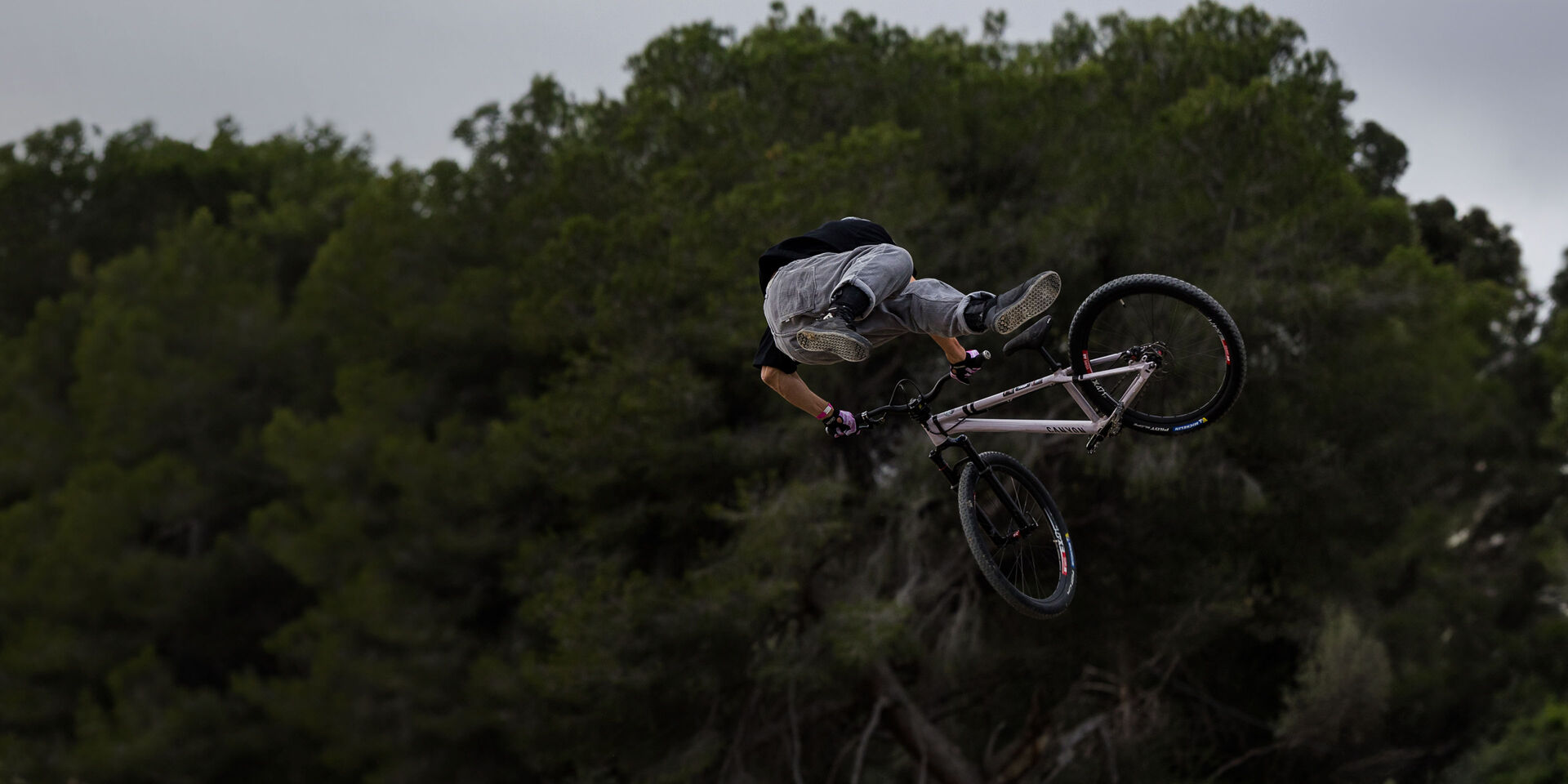 Dirt Jump/Street Bikes
With their robust build and agile handling, jump bikes are your ticket to take off, whether on the pump track or in the dirt park.
The brand-new Stitched CFR Trial
Jump higher. Gap further. Trick bigger. Session for longer.
A next-level street trial machine.
Stitched
Full suspension or hardtail. Slope style or dirt jumps. 720 or 360. This is no 1 trick pony.
Stitched 360

I love the shape of this bike, it's such a strong frame.

Thomas Genon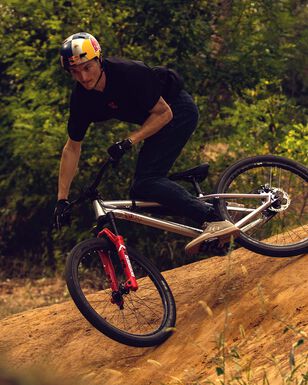 Stitched 720

An amazing bike for bigger sends, bigger jumps and bigger impacts.

Tomas Lemoine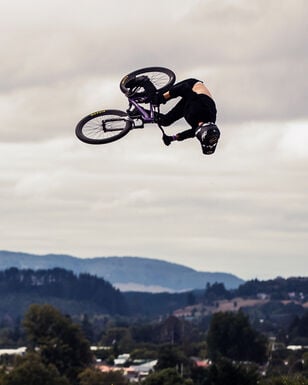 ₩ 1,199,000

or from ₩ 199,833/Mo.

Color:

Tomomi Ensō Signature

Color:

Shockwaves

₩ 3,040,000

₩ 3,649,000

You save ₩ 609,000

or from ₩ 506,667/Mo.

₩ 1,699,000

or from ₩ 283,167/Mo.

MTB finder

We'll help you find your dream MTB, in a flash.

₩ 2,449,000

or from ₩ 408,167/Mo.
If you're shopping for a new mountain bike, you're going to face an important choice: should you buy a full-suspension bike or a hardtail ride? Many different factors come into play when deciding on your ideal setup. The configuration that's right for you depends on your weight, the terrain, cost, maintenance and more.
Dirt Jump Bike
Do you love dirt, adrenaline and awesome jumps? With a dirt jump bike from Canyon, you'll be ready for endless thrills and heart-pumping action.
What is a dirt jump bike?
A dirt jump bike offers you the ultimate adrenaline rush for dirt jumps, slopestyle or on the pump track. With its compact frame geometry and short seat tube, a dirt jump bike is perfect for spectacular jumps and breathtaking tricks. Thanks to the high-quality suspension fork, it handles hard landings with ease.
A dirt jump bike is designed with a focus on jump dynamics and agility, with optimisation for standing riding and achieving the ideal centre of gravity when taking off.
Hardtail or Full Suspension?
Whether your dirt jump bike with 26-inch wheels should be a full suspension or a hardtail depends entirely on your personal style and needs. A hardtail like the Stitched 360 from Canyon is ideal for moderate dirt jumps and use on the pump track.
In slopestyle or classic skateparks, hardtail bikes also perform well. The stiff rear end gives you the necessary support to pedal efficiently. A dirt bike with full suspension offers additional travel and greater reserves for higher jumps and particularly rough terrain.
What dirt jump bikes does Canyon offer?
The Stitched models from Canyon are tailored to the demands of fun biking on the pump track and dirt jumping.
Stitched 360: The Stitched 360 is a durable bike with precise handling and exceptional durability. A suspension travel of 100 millimetres and a weight of 12.2 kilograms make the hardtail MTB an all-around dirt jump bike with forgiving frame geometry.
Stitched CFR Trial: You value maximum agility, minimal weight, and optimal control for all jumps? With the Canyon Stitched CFR Trial, you'll get a lightweight dirt jump bike designed for the pros.
Stitched 720: The Stitched 720, with full suspension, is the technical superstar of the FMB World Tour and completes Canyon's range of dirt jump bikes. Take advantage of the frame's optimal geometry for executing jumps and tricks. Notably, the rear suspension's damper features a special kinematics system that only activates the full travel when necessary.
Buy Dirt Jump Bikes Online
Buy your dirt jump mountain bike online from Canyon and take advantage of exclusive benefits, such as excellent value for money and delivery to your doorstep. You'll also get additional security with the 30-day return policy and 6-year warranty. Your bike, which is already 95% assembled, will be ready for action in just a few minutes. Order your Canyon bike online now and experience real dirt jump action.