8 Tips For Being More Environmentally Friendly
Enhance your riding experience by helping the planet at the same time. Find out how with our eight tips.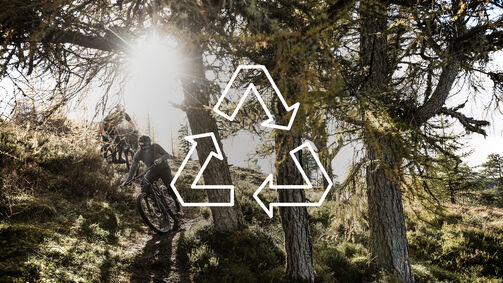 We're in the midst of a climate crisis but if there's anything the last couple of years have taught us, it's that there's a better alternative for the future. After witnessing air pollution levels drop in the wake of a record uptake in cycling, we're convinced that one of the best ways to combat climate change is to shape the future of urban mobility and that includes cycling.
But as we seasoned cyclists know, there's more to riding a bike than, well, riding a bike. What we do on the bike and how we take care of it also have an effect on the planet. As more of us are cycling now than ever before, we want to ensure that we're all doing our bit to consider our impact on the environment.
Patch and recycle your tubes and tyres...or go tubeless!
Punctures are annoying to say the least and it's easy to throw your deflated tube into the bin in a huff as soon as you walk through the door. Well, not anymore. Tubes have years of life in them if you patch and reuse them, and it's really easy to do. After you've showered, eaten and tended to your household chores, set up on a table somewhere and begin the delicate yet cathartic operation of giving your tubes a new lease on life.
The lifespan of your tyres can also be extended in some circumstances. A split sidewall can sometimes be stitched back together and of course you can boot a tyre if there's a hole that looks a little too threatening.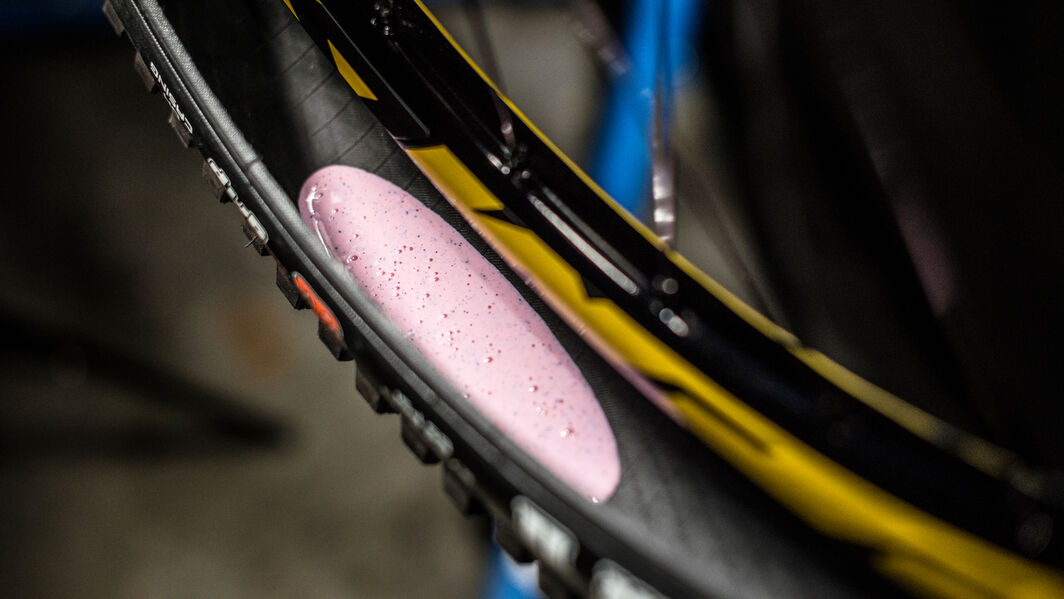 Charge your e-bike and bike lights with renewable energy
Cycling is one of the most environmentally friendly means of transport you can choose, but with the evolution of e-bikes, many are rightly asking how this impacts cycling's green credentials. The European Union has aggressive targets for increasing the share of renewable energy in member states over the next ten years, with many countries already exceeding expectations. Similarly, the US and Australia are gradually increasing their proportion of electricity produced by wind, solar and geothermal methods.
Research your home energy supplier and ask them about their renewable energy strategy. Before you know it, you'll be recharging your batteries using the power of earth's natural energy.
Give the gift of life to your bike
A lot of resources go into producing new bikes, so when you get one you should look after it so that it lasts a long time. Replacing the moving parts at the right time will ensure your bike runs smoothly throughout the year. Components such as tyres, brake pads, chains and cables should be checked regularly for signs of wear to prevent weathering other moving parts such as your chainrings, jockey wheels and cassette. Headsets, bottom brackets and linkage bearings (on full suspension mountain bikes) need attention from time to time but are imperative to the riding experience and the longevity of your bike. Treat your bike well and you'll be rewarded with years of cycling.
Use biodegradable soaps and lubricants
Bikes need a lot of care to keep them in working order, which includes keeping them clean and moving. When doing so, make sure you reduce the harm to the flora and fauna around you by using biodegradable bike wash, degreasers and lubricants. Muc-Off is leading the way by cutting back on plastic and constantly improving their formulas to reduce the impact their products have on the environment.
While cleaning your bike, you should also keep your water usage to a minimum. Use a bucket of water rather than a powerful hose pipe and if you can, use rainwater from an outside tank. In hot, dry climates such as Spain, Italy and Australia, it's really important to observe water usage and adhere to any restrictions that may be in place.
Homemade fuel for the ride that's healthy and cheap
Stopping at shops along the route means buying food in plastic wrapping that can't be recycled. By making your own ride snacks and packing them in reusable wrappers, you'll probably find they're not only more nutritious but also better for the environment.
On the subject of nutrition, you should also consider how your diet impacts the environment. Shopping locally and seasonally is a far better way to respect the planet than consuming anything and everything year round as it's shipped halfway across the world. Reducing your meat intake has an enormous impact on the environment and is one of the best ways to reduce your carbon footprint.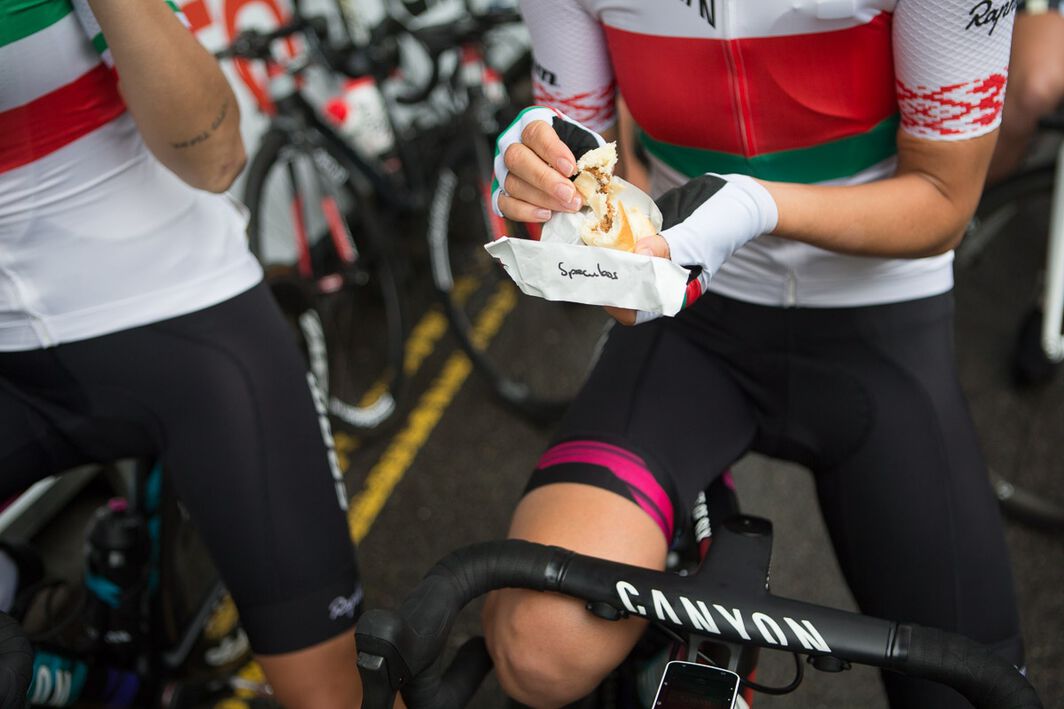 Take your litter home with you (including banana peels!)
Sometimes even the best made plans don't come into fruition. While trying to do our bit for the environment, there's always an inevitable amount of rubbish at the end of the day. Make sure you take it home and ensure it goes in the correct bin if it's recyclable.
Fruit peels are also rubbish, so find a bin for them too. They might be biodegradable over time but if everyone decides to throw their banana skins on the verge every day, your local countryside lanes will quickly look unsightly.
Volunteer with local conservation projects
We love where we ride and there's no better way of ensuring the next generation can do the same than volunteering to preserve the landscape. This might involve dig days at your local bike park, setting up a local trash-free trails meet or simply leaving your destination in better condition than you found it.
Community projects are a great way to meet like-minded people and you might even end up with some new riding buddies at the end of it!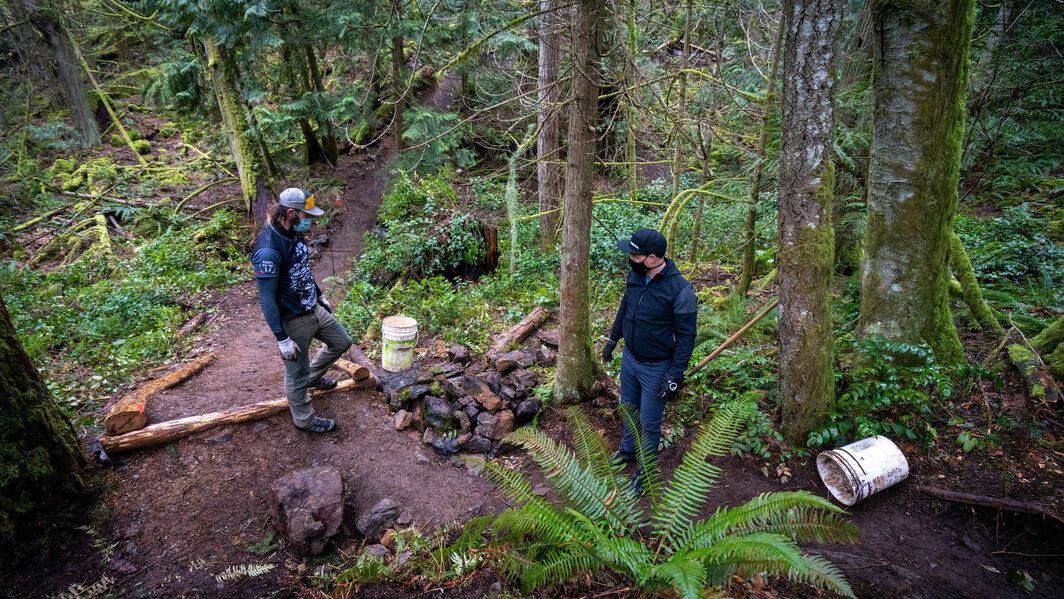 Ride your bike!
We've said it before, so we'll say it again: get out there and ride! You'll be so glad you did and so will the environment. With a much lower carbon footprint compared to other methods of transport, you'll be zipping through town and feeling better for it. Commuting is a great way you can steer clear of the usual public transport crowds and road congestion as well as getting in your daily exercise.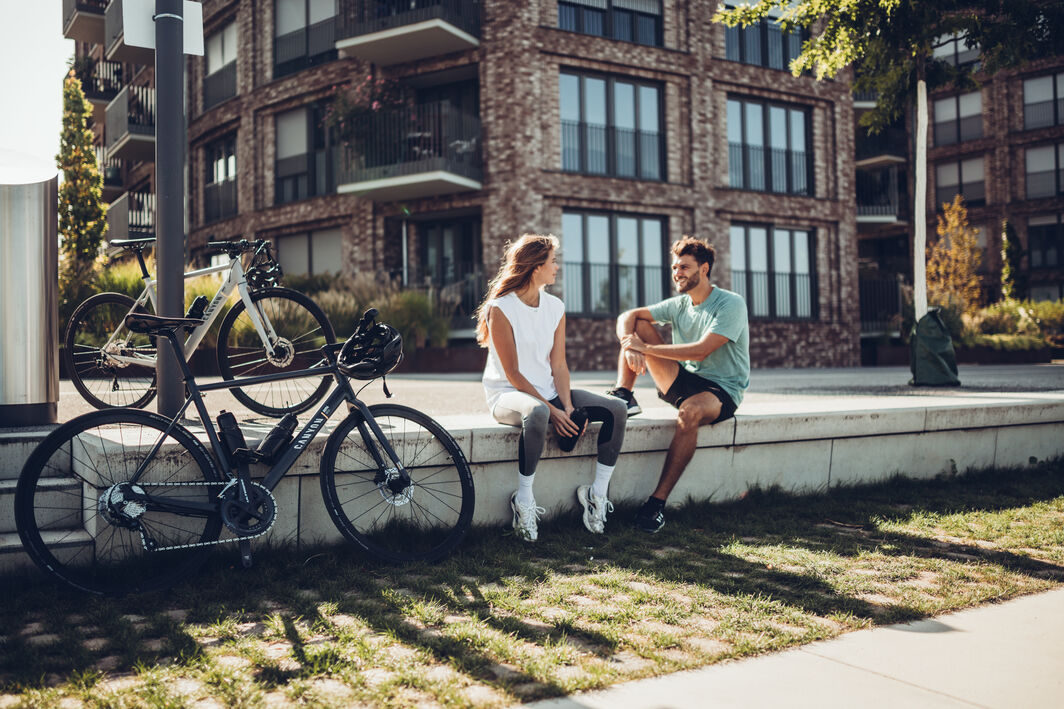 You should also consider holidays by bike. It's great to explore new places on bike and even better when you can do it with the family. We've pored over the map of Germany and compiled our favourite cycle routes for you to discover when you're next visiting.
Discover our Hybrid Bikes