Travelling with your e-bike: How to prepare for a trip or a flight
The e-bike boom is going from strength-to-strength, as more and more people are coming back to cycling thanks to the power, and enjoying the health and ease of getting around. They're even taking them with them on holiday and using them instead of a rental car. Here's all you need to know about travelling with your Canyon e-bike.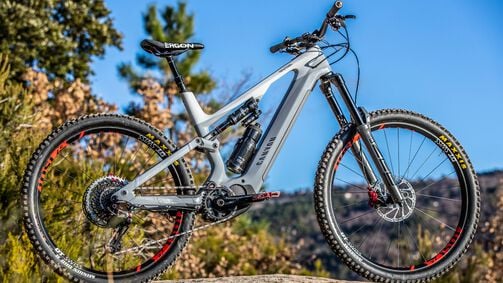 Transporting an e-bike by car
Your Canyon e-bike will fit on any standard car bike rack or roof rack without any hassle or modifications. Simply follow the same procedure you would use for a standard bike. With rear mounting, that means ensuring it does not exceed the width of your vehicle on both sides by more than 20 cm, and it must not block your brake lights or license plate.

In addition, it's also a good idea to check with your vehicle manufacturer and the rack manufacturer about the maximum possible load on a rear car rack. E-bikes are heavier than normal bikes, so if you're carrying more than one, weight could be an issue. To be on the safe side, you can always remove the batteries to reduce the load. It's also a good idea to check local regulations if you're driving in foreign countries.
How to pack an e-bike for train or plane travel
When you're packing your e-bike you can reuse the Canyon Bikeguard box that your bike arrived in. The measurements of the Bikeguard are within airline size limits for oversized luggage.
Bikeguard measurements
Mountain bike: 1500 x 270 x 780 mm / 60 x 11 x 31 inches

Road: 1480 x 250 x 810 mm / 58 x 10 x 33 inches

Spectral:ON: 1595 x 395 x 885 mm Weight: ca. 12kg
If you have an e-mountain bike use this mountain bike packing video.
For the Roadlite:ON follow the instructions on this video for packing your road bike. It's a simple process that involves detaching the bars and front wheel, and then strapping them to the frame.
Unfortunately, you won't be able to take your battery with you on the flight. The lithium batteries on almost all electric bikes are prohibited. Until recently, 300 Wh Li batteries were allowed, but now the maximum is 100 Wh batteries packed inside your carryon luggage. Canyon e-bikes use two types of batteries:
Smaller, lighter batteries with 250 Wh capacity

Larger batteries with 504 Wh or 630 Wh capacity.
However, both of these are larger than the new maximum allowance.
Getting a battery on-site
So what's the solution? The best option is to rent a battery on your arrival. This is much cheaper than renting a complete e-bike: a bonus because e-bikes are much more expensive to rent than standard bikes. Plus you will have the comfort of being on your own bike. Rental e-bikes (and rental batteries) are now available in nearly all big cities.

The good news is that Canyon bikes are sold all over the world and are being used by more and more rental bike companies for their bike fleets. Plus, Canyon bikes use three battery packs – Fazua, Bosch and Shimano – which are commonly used by other bike manufacturers, so you should have many battery rental options.

A quick Google search will give you a list of rental bike rental companies in your destination. Contact them to see if they will rent you just the battery back instead of the whole bike. The cost can be as little as €7-10 per day.

Canyon bikes use the following batteries:
Or ship a battery to your destination
This is an option, but it's much more expensive and involves a whole lot of hassle. E-bike lithium batteries are classed as Dangerous Goods and have to be handled and labelled properly. You also have to pay an additional fee on top of the regular shipping charges (which are not cheap for international services), and you must show general manufacturing and performance testing records for that type of battery.

When sending, each battery must be packed properly to protect against a short circuit. You will need an inner liner to completely seal the battery and additional sturdy exterior packaging. Finally, affix a Dangerous Goods waybill and supporting stickers.

This whole process will put a lot of people off. Especially when you factor in the time either side of travelling when you'll be without your battery (unless you have a spare) and the possibility of it getting lost or delayed in transit.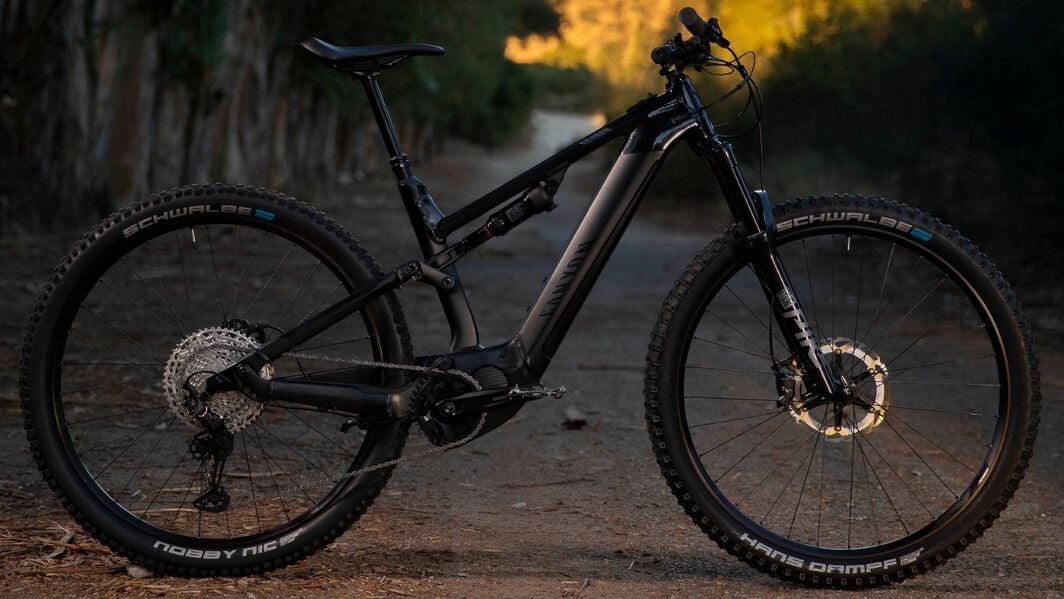 Learn how to decide between our range of e-MTBs and give yourself a boost on the trails.