Best Gravel Routes in the UK
Premium gravel is never too far away and we've got a whole list packed with our favourite gravel routes.
Gravel riding has taken the world by storm and it's sticking around. The UK is brimming with incredible gravel paths, forest fire roads, a network of old drovers' roads and everything in between.
Taking the tamer elements of mountain biking and the more off-piste road riding, gravel riding is the ultimate way of opening your eyes to exploration and discovery.
That mystery unpaved road you never dared to ride on your summer road bike? Give it a go. Those trails up to that mountain summit? Gravel bikes can probably handle them. That trig point up that hill? Clip in and enjoy the view.
To get you started, we've made a list of some of our favourite gravel locations around the UK, so you can jump into the world of gravel.
South Downs Way – the best gravel ride in East Sussex
The South Downs Way is the pinnacle of gravel riding in East Sussex. At a little over 165 km (100 miles), this route one of the UK's best long-distance adventure gravel routes. Beginning in Winchester, the route heads east across the South Downs National Park taking in the beautiful chalk landscape of the region with rolling countryside to your left and sea views to your right.
You can easily split the South Down Way into a more relaxed 3-day route and its ample accommodation options en route make it one of the easiest routes to plan, so why not grab a few friends, too?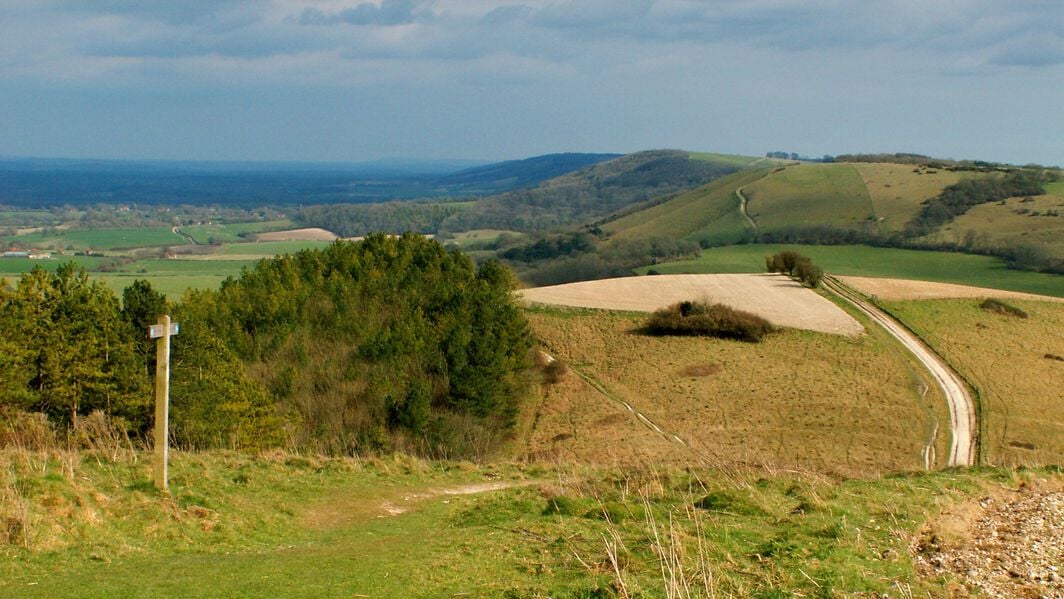 Kielder Forest, Northumberland – miles and miles of gravel forest paths
Just south of the Scottish border lies Northumberland National Park, which is home to a menagerie of forest roads. Kielder Forest Park is a hub for cyclists, walkers and adventure lovers. Home to the Dirty Reiver gravel event, Kielder is a hotspot for premium UK gravel riding. There is an abundance of fire roads and smaller (and sometimes muddier!) tracks that guarantee a great time on bikes.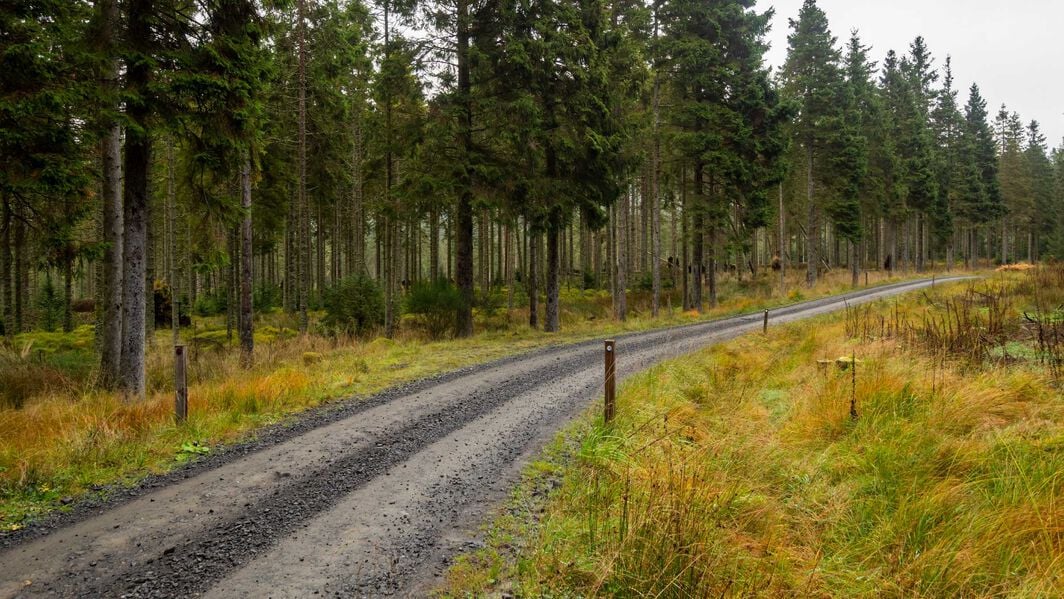 London to Brighton – city to sea on gravel
A rite of passage for a lot of London-based cyclists is to ride from the capital to Brighton taking in the iconic Ditchling Beacon. Well, now there's an option for those of you with a penchant for the rough stuff.
Starting in Hampton Court, the route uses canal towpaths and old railway lines to avoid much of the steep, punchy climbs of the North Downs. The reward of fish and chips by the sea is enough to get anyone off the sofa and into the saddle! And if you don't fancy riding back, it's easy to get back to London on the train.




Derwent Dams, Peak District – the gravel route for all the family
The Peak District is synonymous with mountain biking but more recently there's been a rise in locals and visitors exploring by gravel bike. This 40 km bike ride from Bamford is easily accessed by train from Manchester and Sheffield and the route takes you to some of the most scenic points in the Peak District National Park.
From the traffic-free Thornhill Trail nearby the train station all the way around Ladybower, Derwent and Howden Dams, you'll cycle around three of the most iconic reservoirs in the country. Look out for water spilling over the dam wall and remember to call in at the café at Fairholmes.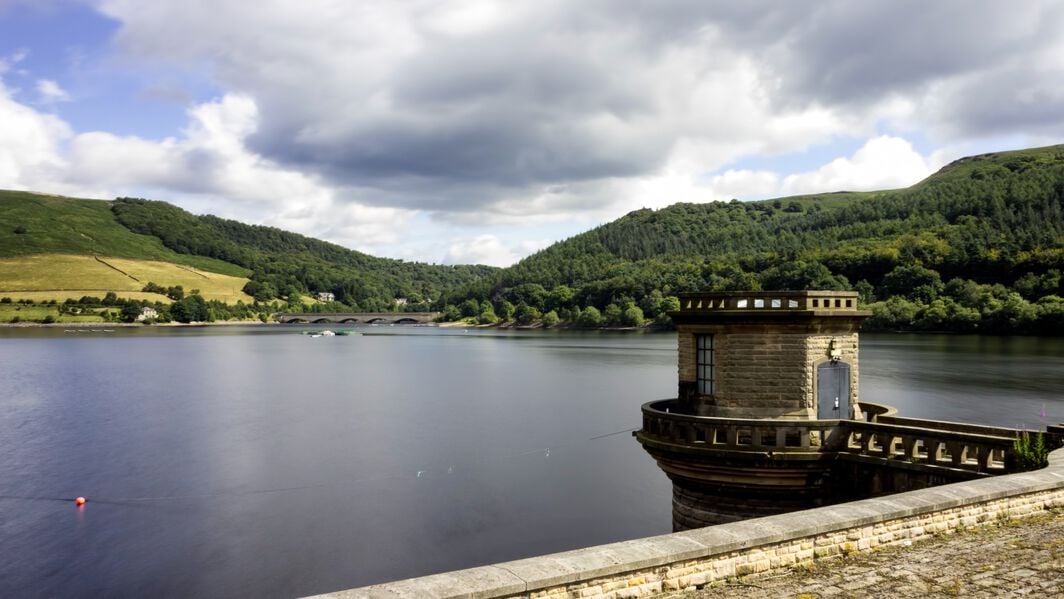 Mid-Wales – the gravel route with wild landscapes
If you're after something a little more towards the MTB end of the gravel spectrum, head to Wales. This route from Machynlleth in mid-Wales is great for those who want a challenge. Not only is this a more technical route, but you'll also be thrust into remote wilderness for sections of it. Though it is just 50 km in length, you'll arrive back into Machynlleth knowing a lot more about yourself and your bike than you thought you would when you set off.




Aberfoyle, Scotland – home of Scottish gravel
Some 40 km north of Glasgow lies the historic village of Aberfoyle in Loch Lomond and the Trossachs National Park. Nicknamed Gravelfoyle, you're guaranteed singletrack, unpaved gravel roads and potentially some hike-a-bike too. Must-do sections include Dukes Pass, the West Highland Way and the tracks around Loch Venacher.




Share your favourite gravel route
Know somewhere else we can ride our gravel bikes in the UK? Hit us up on social media and share the gravel love!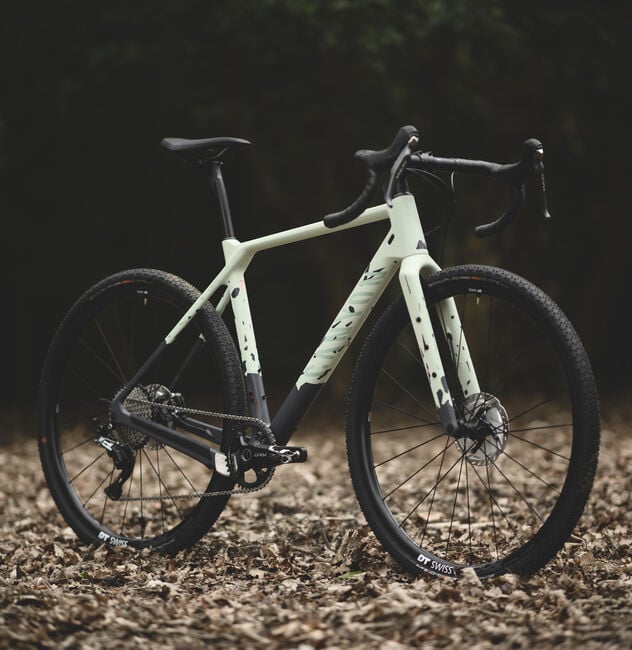 Grizl CF SLX
Unleash your inner Grizl.
Grail CF SLX
Off-road. On-road. All roads.
From gravel bikes and hardtails to full-suspension and fat tire rigs, a lot of bicycles can be used for adventure, but which ones fit the bill best?