Mountain Bike Buyer's Guide
Take a closer look at all our mountain bikes and find out which one might be right for you.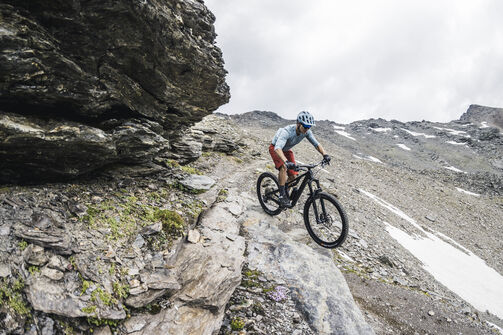 Enjoying nature, challenging yourself and others, or a bit of both: A mountain bike (MTB) offers the perfect mix. These off-road capable bikes are ready for any adventure beyond the tarmac and busy traffic. Their popularity is at an all-time high – along with the number of official MTB trails and downhill-focused bike parks with lifts and pump tracks.
As a result, the cycling industry is booming, and that effect has been amplified during the pandemic: travelling abroad was not an option, but bike tours and trail rides still offered a great way of getting out and seeing new things.
If you're thinking about getting in on the MTB action, we'd like to congratulate you. It is a great choice that can change your life, flip your daily routine upside-down and make you a happier person altogether.
Mountain biking is so much more than just another form of off-road transport: the more you get into it, the more it becomes a way of life. A mountain bike takes you to remote locations in nature that you might never reach on foot, let alone by car. You can really empty the tank and test your limits – or take it easy and enjoy a soothing break from it all while taking in the views.
At first glance, the wide variety of categories and models can make it seem hard to find the right mountain bike for you. That is why we want to offer some advice and explain the most common MTB categories to help you find a bike that is perfect for you and your intended style of riding.
What is a hardtail? What do you need to know about full suspension bikes? How much suspension travel do you need? These and other questions will be answered in this article.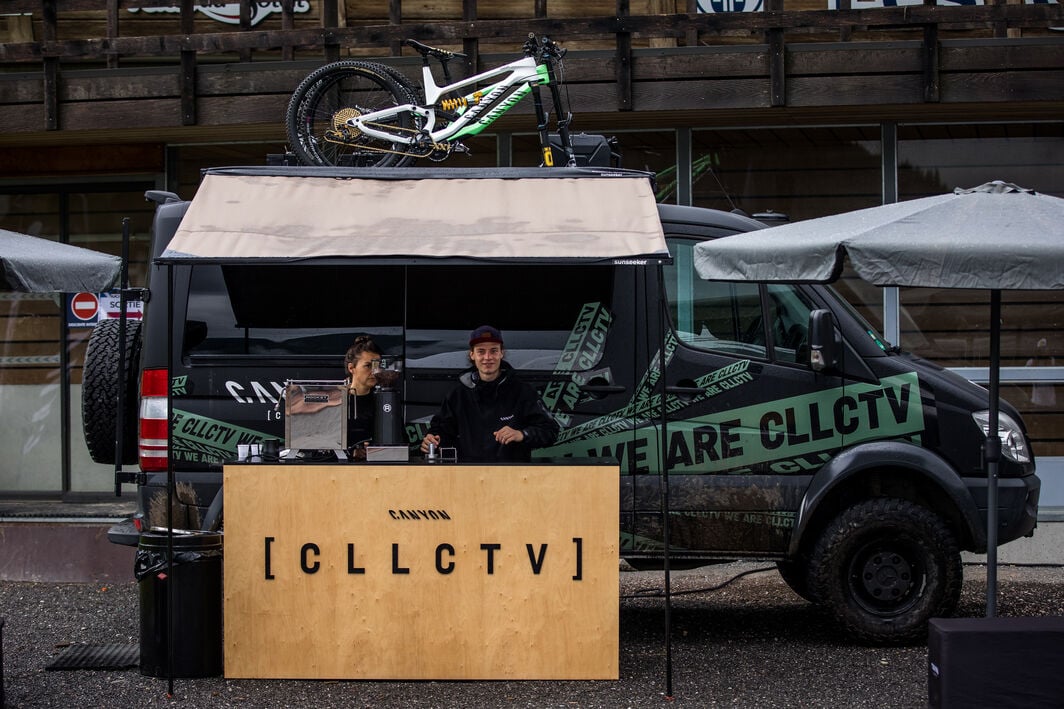 Hardtail or full-suspension?
There are two general types of mountain bikes: hardtails, which only have suspension at the front, and full-suspension bikes, which have suspension forks as well as a rear shock. Which of the two is right for you depends on the type of terrain you like to ride in, your ride style, and your budget.
Hardtails are generally more affordable and lighter than full-suspension bikes, as well as requiring less maintenance thanks to their simplicity – all of which makes them a great choice for beginners. They are also more efficient uphill, since they transform all your pedalling power directly into forward motion. And there is virtually no upper limit to their level of sophistication (and price point). Carbon fibre hardtails are the elite choice for cross-country racing in terms of performance and weight.
Where a hardtail sacrifices comfort on rough terrain for efficiency, full-suspension mountain bikes really start to come into their own. Thanks to the rear shock, a full-suspension bike offers better traction over root sections and rocky trails. This not only makes for better control on technical terrain, but also dials up the fun, since a full-suspension MTB is ultimately the faster bike when the going gets rough. But what about going uphill?
Most mountain bikes on the market have eliminated the squatting tendencies that once plagued them and won't rock, even when you get out of the saddle and pump the pedals. In addition, many modern rear suspensions can be locked out via a lever, effectively turning them into a hardtail for longer climbs. These bikes are packed with a lot of sophisticated technology and have and more parts. This takes us to the two main downsides of full-suspension mountain bikes: they cost more money and are heavier than hardtails.
What are the mountain bike categories?
All mountain bikes are durable machines with a huge fun factor and extremely reliable components. But depending on their intended use, there are specialist bikes that are geared more towards climbing or descending, as well as do-it-all bikes that offer a good balance of both.
That is why you need to ask yourself where and how you want to ride your bike the most – are you headed for normal forest paths or straight to the nearest technical singletrack?
Cross-country bikes: Efficient racing machines
With their low weight and race-ready specs, cross-country bikes are optimised for efficient propulsion. These are the bikes that toe the line at the Olympics or World Cup races from Albstadt to South Africa, as well as your local marathons. They're all about light weight and durability.
The frames and components are made from high-grade carbon fibre to minimise weight and maximise performance. In terms of suspension, XC hardtails tend to have 100 mm front travel (and the same in the rear on full-suspension models). Canyon offers both an XC hardtail, the Exceed, as well as an XC full-suspension bike, the Lux.
Riding trails, racing for the win or having fun with friends - a good cross-country bike can handle anything. Browse our range of how top-end cross-country bikes.
View all
Trail bikes: Do-it-all bikes for trails and adventure
Trail bikes are an extremely popular choice, and with good reason: They are great do-it-all bikes for anything from your backyard trails to mountain adventures. Up until recently, there were trail bikes with 130 mm, all-mountain models with 150 mm, and enduro bikes with 160 mm of travel. But things have changed, or rather expanded. Suspension travel alone is no longer the only criterion for telling different bike categories apart. Frame geometry, components, and the bike's intended use matter just as much, if not more.
As a result, the trail bike category has expanded. At Canyon, both our best-selling Neuron with 130 mm and the Spectral with 150–160 mm travel belong to this category. These bikes all serve one purpose: maximising fun on the trails, both for beginners and trail veterans alike. Their forgiving geometry and handling help you continually improve your riding skills, whether you're flying down flowy trails or taking on technical sections. And they don't leave you hanging when it's time to tackle the next uphill section.
Built for the trail, the street and the pumptrack. Our trail bikes have no limits.
View all
Enduro bikes: Downhill-focused all-rounders
Take a wide variety of ride styles from extended tours to bike park trail shredding, add a healthy dose of racing performance and some extra durability: that's how you make an enduro bike.
These all-rounders lean towards the downhill side of things and are packed with components that you can rely on when the going gets rough: generous 160–170 mm suspension travel and big wheels with burly tyres.
However, all that capability comes at the price of added weight. That means you might not be the first up the hill on an enduro bike. But thanks to modern geometries with a slack head angle, long reach, and steep seat tube angle, you still won't have to wait for a shuttle. And the world's highest-altitude racing series, the Enduro World Series (EWS), is gaining more and more traction. Most of the upcoming races will be broadcast online or on private TV stations.
Downhill bikes: Speed, airtime, adrenaline
Some bikes let you take on even the most daunting descents. These bikes are ready for the steepest cliffs and their suspension can easily eat up the gnarliest roots. We're talking, of course, about downhill bikes. These absolute machines feature 180-200 mm suspension travel front and back, and their geometry is optimised for high-speed descents. This requires an extremely slack head angle combined with a long reach and wheelbase, while their bombproof construction can withstand even the biggest hits.
The Canyon Sender is our quintessential downhill bike. Since these bikes specialise exclusively in downhill riding, riders tend to rely on lifts or shuttles for the way up. Our versatile Torque with its 180 mm travel is the exception to that rule: Freeride bike, super-enduro, park bike – call it what you will, this bike won't fit into any neat categories. It's just as good for enduro tours as it is for long days on the jump line at the bike park. You can even climb your own hills on it, though you won't be taking any KOMs.
All in all, freeride bikes are almost as versatile as trail bikes or enduro bikes, albeit with a greater focus on all-action downhill riding.
At this year's opening race of the Downhill World Cup in Leogang, Canyon CLLCTV team rider Troy Brosnan rode straight to victory. His bike? The Sender CFR – our top-of-the-line downhill racing machine for those who always want to be the first across the line.
Fast, tough terrain, durability, style - all explain our range of downhill mountain bikes.
View all
How much travel?
While we're on the topic of suspension: The ideal amount of travel depends primarily on the way you plan to ride. In general, hardtails range from 100 mm on marathon bikes to 140 mm on trail bikes, while full-suspension travel ranges from 100 mm for cross-country racing all the way up to 200 mm on pure downhill machines.
As a rule of thumb, the more suspension travel a mountain bike offers, the more it is suited for technical descents and rough terrain. Bikes with less travel are lighter and more efficient climbers.
If you are looking for a great all-round performer, we recommend a hardtail with 100–120 mm of fork travel like the Grand Canyon, or a full-suspension bike like our Neuron or Spectral trail bikes with 130–160 mm of suspension travel.
Aluminium or carbon?
Two frame materials have all but cornered the market in the last few decades. Aluminium offers great durability at an excellent price point. The other prime contender is carbon: recent developments in carbon technology have unlocked new dimensions of stiffness, comfort, and weight, as well as a wider variety of shapes.
What's more, carbon frames can be reinforced in critical areas, while other parts can be made thinner to use less material and save valuable grams.
In terms of durability, aluminium and carbon are on equal footing: Nowadays, even cutting-edge downhill bikes like the Canyon Sender CFR use carbon frames – and they have everything it takes to hit the world's toughest downhill courses.
Discover the amazing world of mountain biking
Join our worldwide mountain biking community
Mountain biking goes far beyond cycling itself; it's about freedom, nature, adrenaline – and the mountain biking community welcomes anyone regardless of gender, religion, age, or skill level.
Whether you ride cross-country or downhill, whether you're a seasoned veteran or just getting started: The Canyon CLLCTV is always looking for new members. It's all about supporting each other and getting to the next level. Are you in?
Find out more about the Canyon CLLCTV on Instagram.
Need a full-suspension mountain bike but confused by all the options? Our buyer's guide will help you get the best MTB.