Andreas Seewald on being MTB Marathon World Champion
We chat to Andreas Seewald about world championships, Cape Epic and his 2022 plans.
Andreas Seewald is the biggest name in cross-country marathon racing right now. He's had a dream season punctuated with victories and podiums with the Canyon Northwave MTB Team on his Canyon Lux or Canyon Exceed.
Who is Andreas Seewald?
The German cross-country marathon rider became professional after ten years of striving for that elusive contract. He made a name and earned a reputation for himself within the community thanks to a host of impressive results every year.

He joined the army in 2018 and decided to focus on MTB training full-time just a year after, attempting to balance it with ski mountaineering racing in the winter. Despite no MTB races in 2019 owing to the Coronavirus pandemic and a reduced calendar in 2020, Andreas was picked up by the Canyon Northwave MTB Team in December 2020.

A quick glance over his 2021 results reveals just two results outside the top ten. It's clearly been a successful year for the 30-year-old, who has recently earned the European Championship and World Championship titles. He's in the form of his life and is ready to take on the season ahead.

Dialling in from his home in Germany shortly after returning from Cape Epic (more on that later), we caught up with Andreas to chat about his season and what's coming up in the next few months.
How does Andreas Seewald prepare for the XCM World Championships?
"Well, it's mainly the job of my coach!" he laughs. Bjoern Kafka has coached him for seven years and they know each other very well. The pair have worked together and one of the results is Andreas' good base pace that can rival any race leaders who go out too hard and have to back off later in the race. It's this endurance that has served him well in the past, however he knew he had to raise the bar.

"I went on a three-week training camp in Livigno after the European Championships in Switzerland to see how my form was leading into the World Championships. I knew I had to trust the plan and do it to the best of my ability. It was just another six hour race at the end of the day," he says with conviction.

The plan? Do the session, eat good food and relax. Nothing more, nothing less.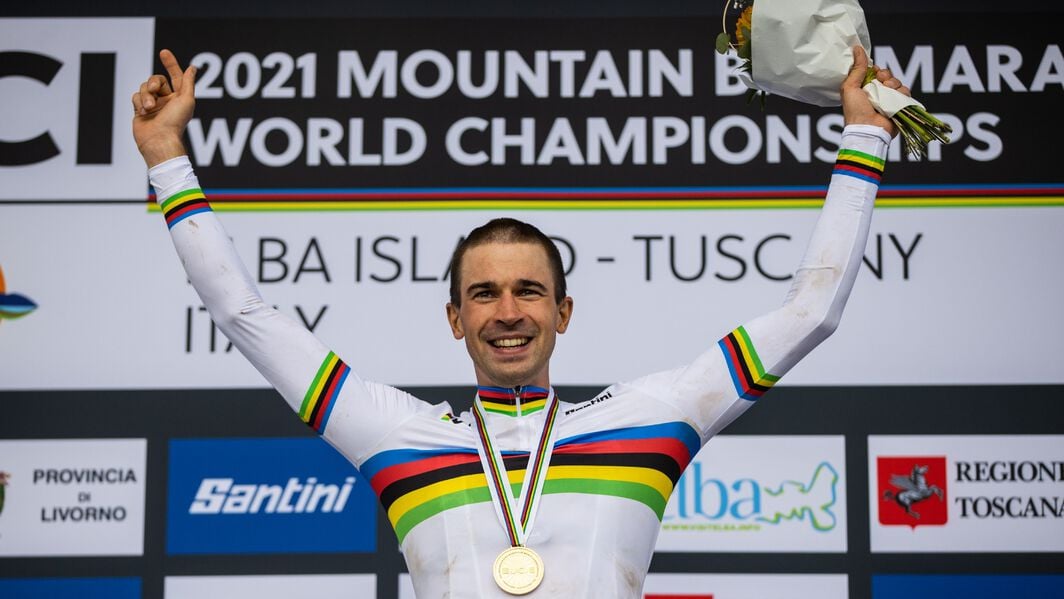 How does it feel to be the UCI World XCM Champion?
Though he admits he was in good shape for the World Championship race on Elba Island in Italy, Andreas confesses that it was still a surprise to win the rainbow bands. "It still doesn't feel real," he admits. He thinks a little more about how to explain the feeling of being the best in the world at your sport. "It feels like I don't have anything to prove any more, kind of like 'OK now I've made it'" he laughs.

Following the race, he said he was excited to race in the coveted jersey to show the world why he is the MTB Marathon World Champion.
It feels like I don't have anything to prove any more, kind of like 'OK now I've made it'

Andreas Seewald - XCM World Champion
World Champion takes on Cape Epic
Not content with ending his season after the World Championships, the team, riders and coaches got together and decided to capitalise on the rainbow jersey. "We only decided to go to Cape Epic after the World Championships actually," he says. "We thought Roc d'Azur and the German National Marathon Championships would be good preparation for the race."

Just six days after winning on Elba Island, Andreas went on to win Roc d'Azur in France. The very next day he jumped in his car and drove to the German National Championships where he placed sixth. A good couple of weeks in the office, you could say. And why stop there? The following Tuesday, Andreas and teammate Martin Stošek boarded a plane to South Africa.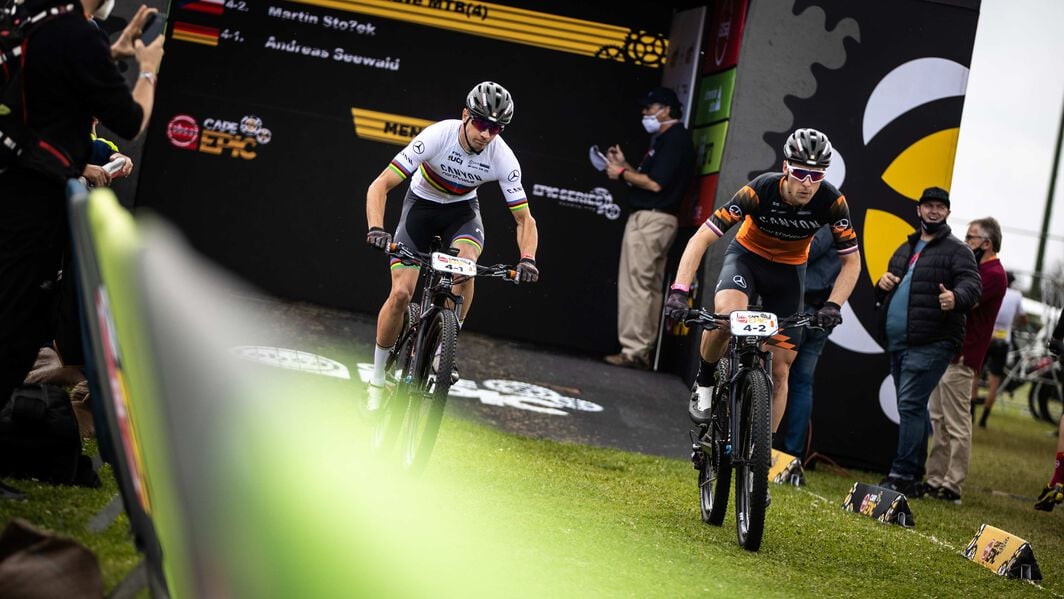 The Legend of Cape Epic
Cape Epic is an annual mountain bike stage race consisting of a prologue and seven stages in the Western Cape of South Africa. Like other long-distance bike rides, there's always a chance things can go awry. Cross-country marathon is all about self-sufficiency while you're racing which comes with extra challenges such as fixing your own mechanicals.

As well as looking after your bike, you need to look after yourself and your teammate. Andreas and Martin intended to make their mark on Cape Epic from the get go. They've raced together countless times before and knew each other well. With their recent results, this race was theirs to lose.

"The prologue in Cape Town was so close. The leaders were two minutes in front but we expected them to slow down in the following stages. We were happy with third at this point," says Andreas adding that another third place followed on stage one as well. "A few of the riders at Cape Epic were 20 minutes behind me at World Championships but we were all finishing together in South Africa."

It was time to attack.

"The second stage featured a long climb and I saw it as an opportunity to gain back some time. The winning team took more risks than us on the downhill sections but we managed to finish second." It was after stage two that Andreas and Martin decided to put the hammer down. "We led stage three from the beginning to make sure we were in front on the trails," he remembers. With no wheels to follow, the pair could push the pace and ride defensively if others managed to catch them. "It was full gas all day and on the final climb we attacked,"

The team gained 30 seconds on their nearest rivals. It wasn't as much time as they were hoping, but they knew the longer stages ahead suited them. The duo were excited about the days ahead.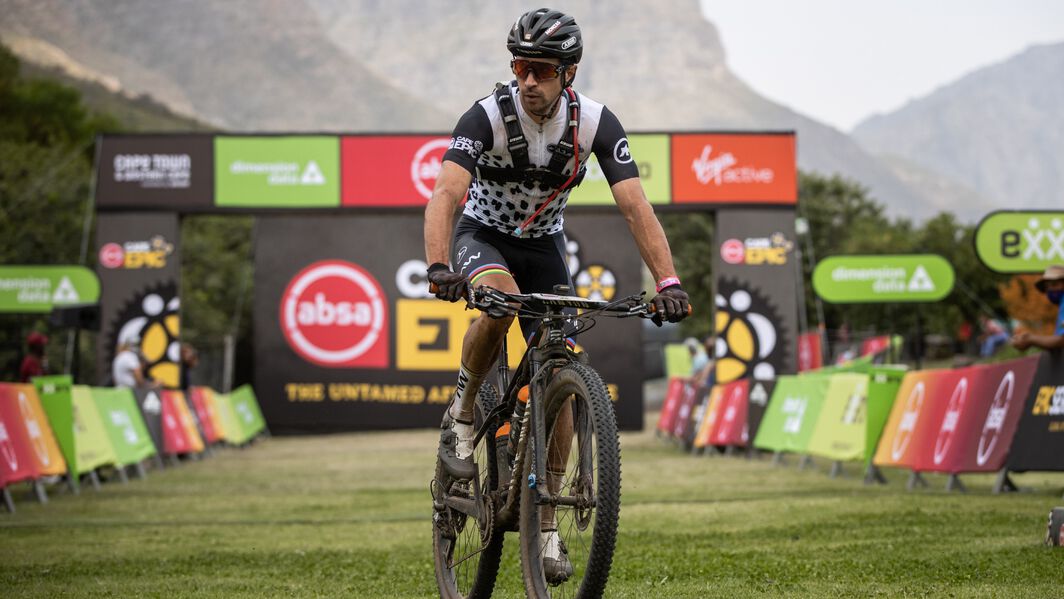 When the going gets tough at Cape Epic...
...the tough get going. The post-stage-three rest and recovery didn't quite go to plan for Martin. He was struck with stomach problems at dinner and throughout the whole night ahead of stage four and couldn't start the next day. Andreas, still feeling great and wanting to finish what he started, sported the Outcast Jersey and rode the remaining stages solo. In doing so, he took himself out of the competition.

"It was such a disappointment and I felt sorry for Martin and the team. I didn't care about myself because I could enjoy the other stages and I was curious to see how I'd fare riding eight stages in a row," says Andreas. "I pushed my training pace a little higher to see if something good or bad would happen."

The remainder of the race became somewhat of an experiment for the German. Turning something bad into an opportunity for growth is testament to the kind of rider Andreas Seewald is. The team continued to test the bike setup and tyre pressures. Realising his weakness on the downhill sections (compared to his competitors), Andreas seized the stages to test his ability on these segments.
What's next for Seewald?
How does the world champion intend to spend his off-season? "I went to Dubai after Cape Epic and did nothing," he laughs acknowledging he was in need of a solid break. "I'll race again in December at RISE&FALL in Mayrhofen, Austria."

The skimo season is about to begin in Europe and Andreas hopes to incorporate it into his schedule between a mountain bike training camp in Mallorca and another as yet unconfirmed race in South Africa.

When 2022 rolls around in just a few short weeks, all eyes turn to the racing calendar once again. The target? Cape Epic, of course!

"I will go to Gran Canaria in January before taking part in some early season races in February," says Andreas. The Mediterranean Epic and Andalucia Bike Race will help Seewald and the other team members prepare for what will be a very hot Cape Epic compared to the 2022 edition, which was held in October due to the pandemic.

"The heat in South Africa in March will be a huge factor. I'm hoping the heat in Spain will help with that. We'll fly to South Africa either one week or ten days before the race starts to begin acclimatising," he says also pointing to his infrared sauna behind him, which will help his preparation. "The dust is expected to be a bigger problem in March, so it'll be really important to stay in front," he adds.

"Last winter, I couldn't travel to winter camp due to restrictions, so this year I will be in better shape at the start of the season," he tells us.

We're super stoked to support the Canyon Northwave MTB Team's journey next year. Andreas' confidence is inspiring and his humble nature makes us believe that it's all within his reach.

Watch this space!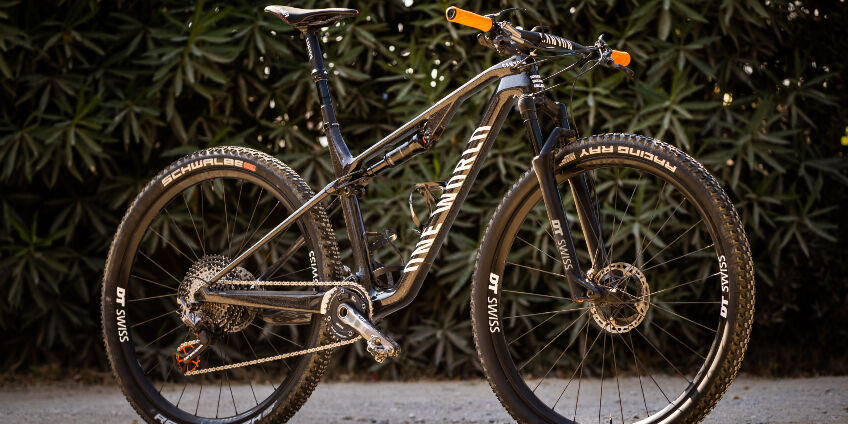 Andreas Seewald's Lux
Get the bike of world champions with our Canyon Lux.
World Championships. European Championships. Countless World Cup race wins. The new Canyon Lux & Canyon Exceed.