Tacx Flux 2 Smart Trainer
Color only available to members. Register .
Availability:
Delivery within 3-10 working days
Current delivery times information.
Read more
If you're not 100% satisfied with your Gear purchase, return it within 30 days in an unused condition for a full refund. The 30 day period starts once you receive your goods and is complied with by return of the goods to us within 30 days.

We take responsibility for defective products. If you notice any inherent issues with your Gear within a two-year time frame of receipt, please fill out a Guarantee Request under Customer Service below.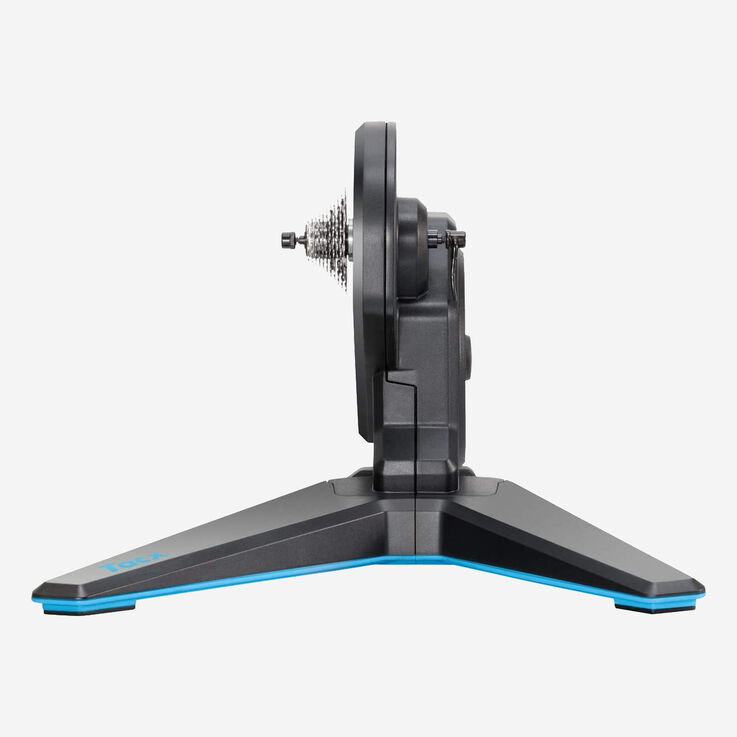 Tacx Flux 2 Smart Trainer With a bigger, stronger resistance and heavier 7.6kg flywheel, the new Tacx Flux 2 Smart Trainer sees an improvement in ride feel, wider simulation range and more accurate power measurement than its predecessor. The larger resistance unit means the Flux 2 can now simulate gradients up to 16%, so you can test your climbing legs while the 2000W limit lets you push the sprints. Accurately measuring power within 2.5%, an almost silent flywheel and the ability to connect to virtual cycling software programmes such as Zwift makes Flux 2 a truly immersive indoor riding experience.
Average customer rating
5 out of 5
6 customers reviewed
Features
Stronger resistance unit and heavier 7.6kg flywheel improves ride feel and simulates gradients up to 16%
Maximum sprint resistance of 2000W
Power accuracy of 2.5%
Silent 7.6 kg flywheel
Compatible with Zwift, Traineroad and other virtual cycling software programmes
Compatibility- Adaptor set for 142x12 and 148x12 included
Contents
1 x Tacx Flux 2 Smart Trainer
Adaptor set for 148x12 and 148x12
We're in Control
Our business model gives us the advantage of knowing exactly where our products come from, how they are made and what they are capable of. Canyon products are exclusively available at Canyon.com, so you can trust the quality you are getting.
Disclaimer
Subject to technical modification without notice. Errors and omissions excepted.
Ready-to-ride Delivery
With Ready-to-ride Delivery, pro mechanics will ship, assemble, and set up your e-bike.