Comparing Canyon's Spectral, Strive, and Torque ranges.
With the incredible growth in Trail and Enduro riding, we've designed three specific ranges to tackle the varied terrain. Here's the crème de la crème of Canyon's 2020 offerings.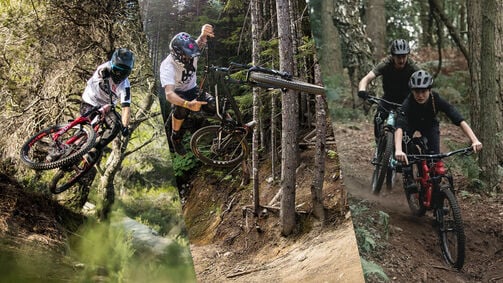 Canyon's 2021 Trail and Enduro bikes
The sport of mountain biking is a constantly evolving series of disciplines, and few are more exciting than Trail and Enduro riding. At Canyon, we have three unique offerings that thrive on the lumps and bumps of Trail and Enduro. Here's all you need to know about our confidence-inspiring, full-suspension designs in the Spectral, Strive and Torque ranges.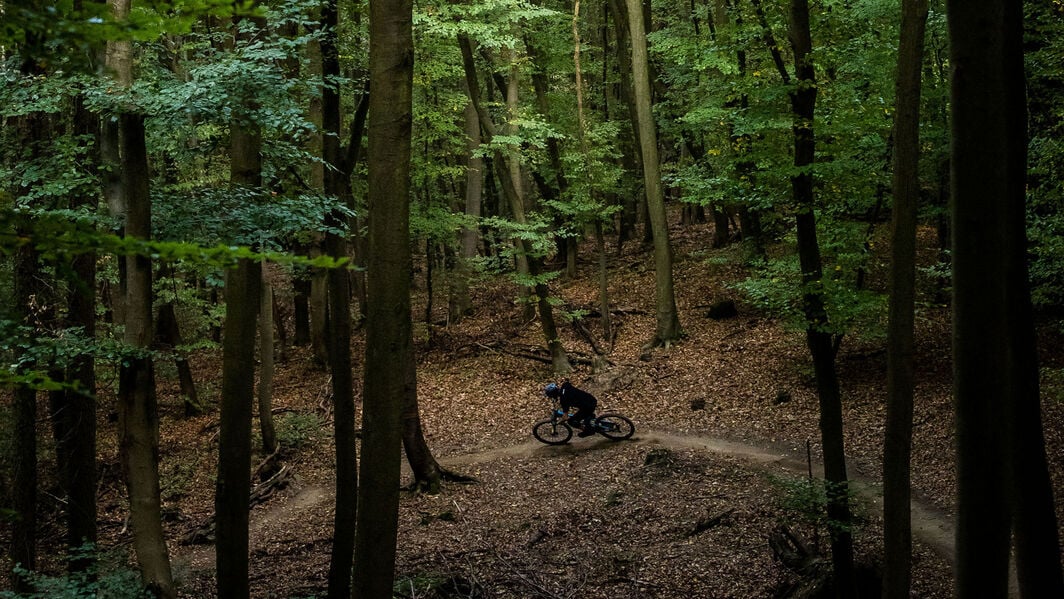 Spectral vs Strive vs Torque
We all want a bike that pedals efficiently uphill and then attacks a technical downhill section with speed, control, and comfort. At Canyon, our Spectral, Strive, and Torque ranges are our three offerings targeting the Trail and Enduro world and contain a long list of innovative features.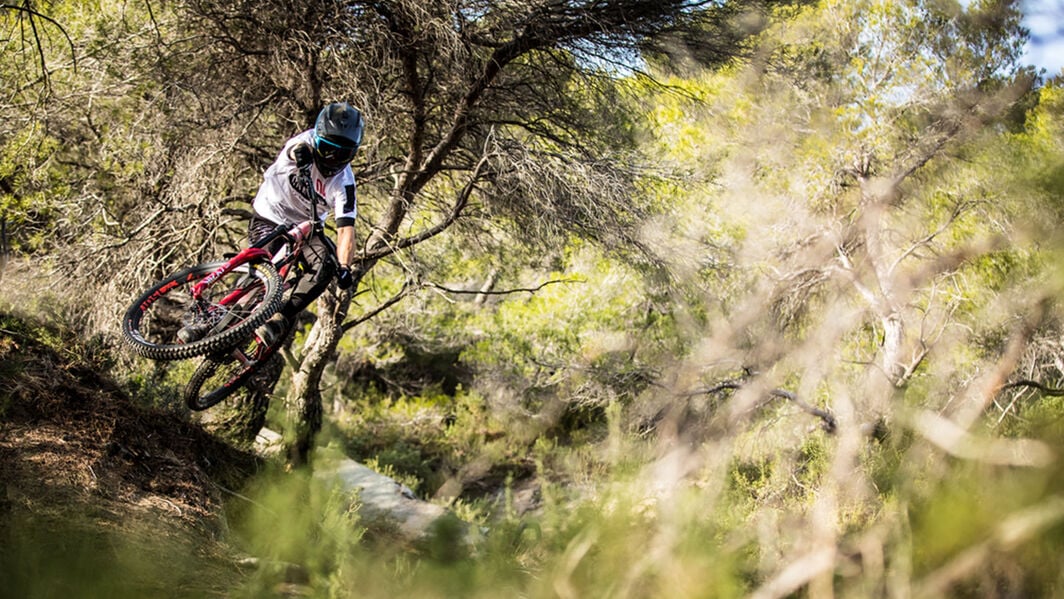 Canyon Strive
Ridden by the Canyon Factory Enduro Team in the Enduro World Series, our Strive range is a tried and tested competitive solution. Complete with our Shapeshifter technology, it enables a dynamic approach to riding. Shapeshifter incorporates an air-sprung piston tucked discretely into the rocker link that repositions the shock to alter the bike's geometry. This means that at the press of a button, you can turn your Strive into the ultimate climbing or descending machine.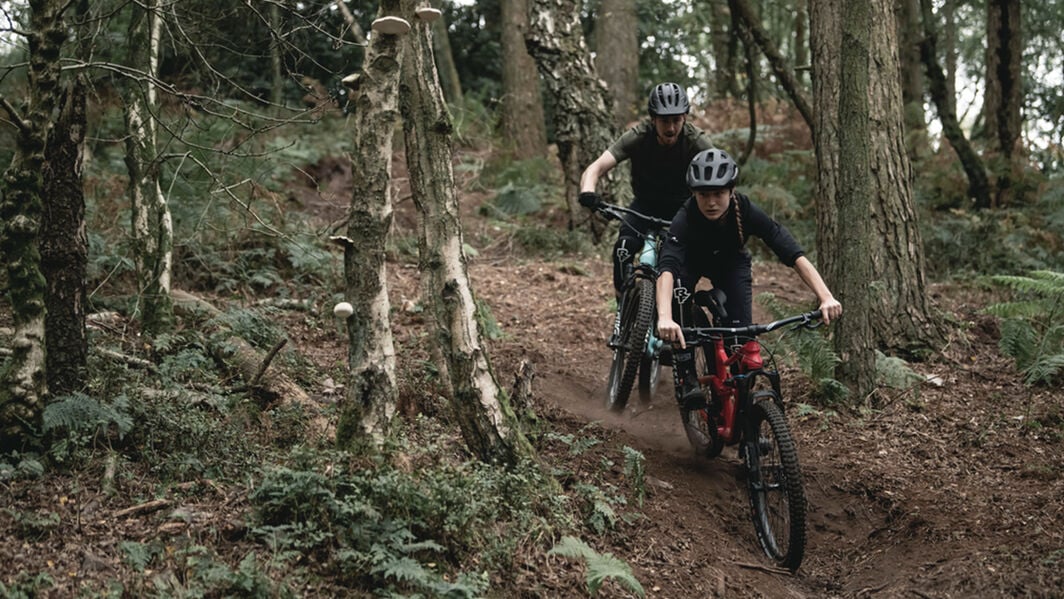 Canyon Spectral
Perhaps you prefer the full spectrum of benefits—traction, control, handling and playfulness—across varied terrain. In which case, the all-in-one versatile Spectral range may be your preferred choice.
Canyon Torque
If you're that hard-charging rider who likes to put their bike through the wringer, then the Torque range may be for you. With versatile builds that can take a battering, the Torque range will stand up to all you can throw at it. And whether that's on the trails or the bike park, then our Torque range encompasses a line of do-it-all gravity bikes. Let's go deeper on each.
Spectral: A full spectrum of qualities
The Spectral is our aggressive long-travel Trail bike. After a recent overhaul, it re-emerges as the versatile all-round trail tamer. A solid Trail bike rather than a full-blown Enduro ride, it comes in twelve different options with both aluminum and carbon fiber frame designs.

The increased travel of 160 mm on the front and 150 mm on the rear means that it's now even more prepared for extreme descents than ever before. With sticky tires and active suspension design, it excels over irregular trail terrain and offers supreme comfort on high-speed descents. The 29" model increases your maximum speed capacity by increasing traction and stability to roll quickly and easily over rocks and roots. Choose the 27.5" model to optimize quick acceleration and maneuverability through technical stretches of trail.

It's an agile ride that won't require you to shift your weight around to get it to hook up either. If you're looking for a versatile Trail bike that offers efficient and comfortable climbing capabilities and is also at home on steep, demanding descents, then you'll find it in the Spectral range.
Strive: Dynamism on varied terrain
As the Swiss army knife of Enduro riding, the Strive range is like two bikes in one. And with the benefits of Shapeshifter tech available at the push of a button, it's both a solid climber and a race-ready downhill weapon.

Hidden in the rocker link, the Shapeshifter tech activates an air spring that alters the kinematics and the bike's geometry on the fly. Uphill mode shifts to steeper angles for more efficient pedaling and climbing, while downhill mode opens up the full travel of the bike. The resulting lower bottom bracket allows you to commit to rougher downhill riding with complete confidence.

Built to race, the Strive range encompasses six models that come available in two grades of carbon fiber. The CF models provide a durable, stiff ride, while the CFR incorporates 300 grams of weight savings with no compromise on performance.

The 29 wheels provide superior traction and stability when racing at high speed or hammering over challenging and technical terrain. It's the Strive's balanced geometry that makes it such a versatile Enduro ride. A solid performer on the descents with all-round balanced handling, it's agile, precise, and forgiving.
Torque: The high-travel all-rounder
The Canyon Torque range is the all-round nimble performer. Agile and fun in the bike park, and no slouch downhill against the clock in Enduro races, it's the do-it-all gravity bike that excels on varied terrain.

With abundant travel at 175 mm, the Torque's chassis remains stable and controlled at all times via the Triple Phase Suspension system. It incorporates a sensitive initial stroke and a more supportive mid-stroke that ramps towards the end and is progressive enough to deal with a big landing or hit.

There are six models to choose from in both aluminum and carbon fiber in designs with a honed geometry. A tapered head tube reduces flex under braking and helps maintain precise and agile handling on rough terrain along with improved stability through significant drops and hits. Superbly balanced, the generous wheelbase provides the required stability at speed, meaning the capable and sure-footed Torque does it all over roughed-up terrain.

While the Torque range may have high levels of travel, it's still an all-rounder. Some use it for Enduro riding, while for others, it's a park bike. Whatever you choose it for, the Torque's slack geometry allows for perfect positioning that will allow you to attack the trail with a design engineered for incredible cornering speed and stability on steep, rough terrain.
Putting it all together
For those competing in Enduro, then the Strive is the bike of choice. With its 29" wheels, carbon frame, and on-the-fly Shapeshifting geometry, it's fast and efficient on both the steep inclines or the technical downhill sections.

The Spectral is the playful bike that thrives on fast downhills. For those looking to develop a skill set, it will absorb your mistakes just as effectively as the bumps on quick downhill terrain.

If you're all about hitting the bike park and also want a downhill alternative, then the agile big hitters in the Torque range are for you.

All that remains is to grab your ride! It's time to get out there and hit those trails!
Power:ON - Go Electric
In addition to producing market leading mountain bikes, our range of E-MTBs is second to none. Both the Spectral and Torque are now available as electric mountain bikes complete with the state-of-the-art Shimano EP8 motor. For a complete guide to electric mountain bikes, click here.
Canyon Neuron:ON vs. Canyon Spectral:ON - Not sure which e-mtb is the right for you? Just check this post!