Unearthed: Tiffany Cromwell's first gravel season
From the top end of the road racing scene to the deep end of gravel racing, Tiffany shares her experiences as a gravel rookie.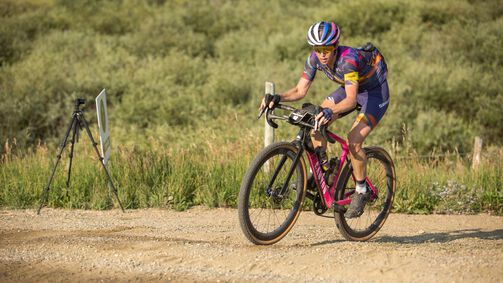 Tiffany Cromwell is one of the most ambitious riders in the professional peloton. Having turned professional in 2010, she has over a decade of experience under her belt and is hopeful she can keep the success story going for years yet as a key rider of the Canyon//SRAM Racing team.

Her recent success has been on the road, however some of her victories are now written in gravel. As the winner of the final Belgian Waffle Ride in Kansas, Tiffany is proving that it's possible to balance both disciplines as a professional rider.

In anticipation of the launch of the Canyon Grail CF SL 7 Race CSR that Tiff has been riding, we caught up with her to find out how her gravel season has been and how she plans to develop her calendar in the coming years.
What's your favourite thing about riding gravel and why?
I love that gravel bikes give you the ability to explore further and ride the 'roads less ridden'. They give you the confidence to take a wrong turn without fear of ending up on a gravel road because you know you have the bike that can handle it. Compare this to when you're out on your road bike - you're always a little afraid that you might end up damaging your bike. I feel like with a gravel bike you can be more adventurous, get away from the traffic and enjoy the best of both worlds of tarmac and off road.
I love that gravel bikes give you the ability to explore further and ride the 'roads less ridden'.

Tiffany Cromwell - Canyon//SRAM Racing
What's your favourite thing about racing gravel and why?
I love the atmosphere and camaraderie at gravel races. Everyone is there for a good time and there's not the egos that you have in road racing. There's also a lot less judgement and a real sense of community. I love that before and after the race, people just want to hang out and have a good time, enjoy beers together. The racing is both fun and challenging and I think it's great that gravel is so inclusive and caters for everyone. You can be there to race and fight for the win, or you can simply just rock up with the plan to take your time and enjoy it together with your friends and just challenge yourself to get to the finish line. It's a much more relaxed feeling than in road racing.
What's the hardest aspect of gravel racing for you and why?
Gravel races on average are super long, so you're racing for 5-10hrs or more depending on the race. By comparison, my road races are 3-4hrs long, so that has definitely taken some time to get used to. As mass-participation events, most races start with the men, so as a woman, the best tactic is to try and hang on for as long as possible and be the 'last woman standing' to win the race. Unfortunately, that means I'm often riding on or above my limit from the start of the race and sustaining that for the entire race is pretty challenging.

Most gravel races are self-supported, which means you need to carry all your own food and water as well as fix any repairs and mechanicals during the race. This is something I have to take into account when planning my strategy. Obviously these are things I don't need to worry about in road races, as we always have support from the team with feeding and mechanics.

The early starts have always been a challenge for me. Most races start at sunrise, so it means I'm normally fuelling myself for the race is the early hours of the morning and have to try to digest it in time for the early start. I'm not the best morning person and this is one aspect of gravel racing I still need to improve on.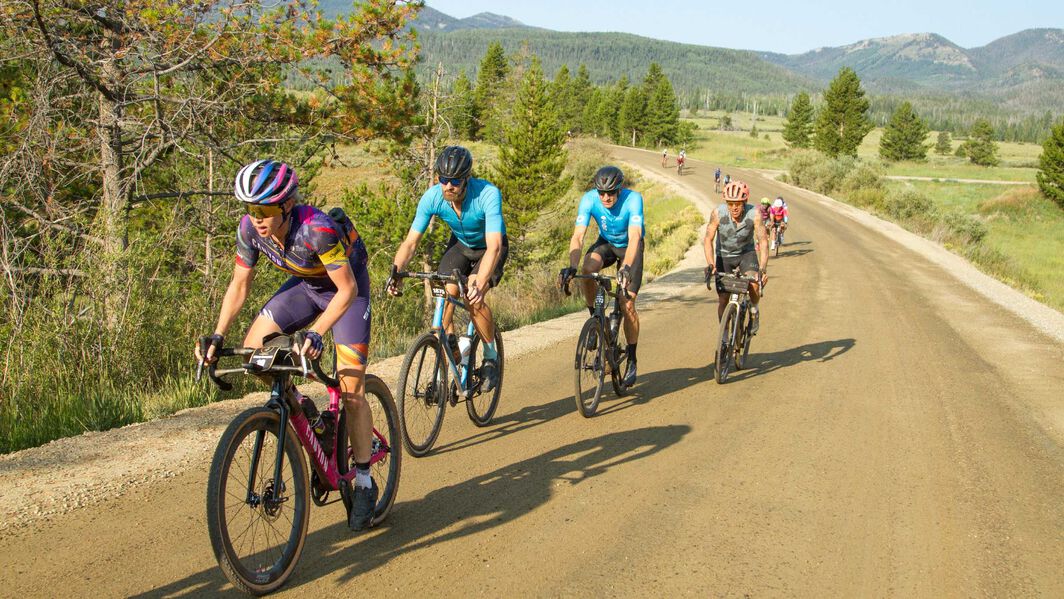 What would be your advice for those wanting to start gravel riding or racing?
I would say that the best advice is to just go out there and try. Plan a route that takes in gravel roads, or perhaps start with smaller gravels paths and then gradually get more adventurous and try out some single trail or rockier/more technical terrain.

Don't be afraid to get lost or leave your comfort zone. To start gravel racing, find a race and just enter. Most gravel races have different lengths, which means you can start with one of the shorter distances and gradually work up to the headline event. Try starting with one of the smaller races too and don't throw yourself in the deep end with one of the bigger races. Don't be afraid to ask questions either: gravel riders are always willing to help and share their advice in my experience, whether it be fuelling strategies, tyre pressures, or what beer to have after the race! It's a really friendly community.
How do your skills in road racing transfer to gravel racing?
I think my bunch riding skills definitely help in gravel racing especially in the early part of the race when it's still a big group. Knowing how to use wheels to get into a slipstream and find cover from the wind is definitely an advantage. Many people who race gravel are super strong, but without road racing experience, they might lack the skill of racing in a bunch and using it to their benefit. I think my tactical knowledge also helps. I understand racing and can definitely use it to my advantage when it comes to beating my opponents. Not only that, but I know how to position myself to give myself the best chance for winning a bunch sprint.
How does your training differ compared to on the road?
The biggest difference is just the distance and spending some time riding off-road. Gravel racing requires that you spend long amounts of time simply riding your bike. It's a lot less specific than on the road i.e. you don't really need to do interval training for gravel. Since most races are a long slog, it's more about having good endurance over a range of terrain coupled with the ability to be able to push power through gravel, dirt and softer surfaces. Training for a road race is much more specific due to the different demands of road racing and the change of pace.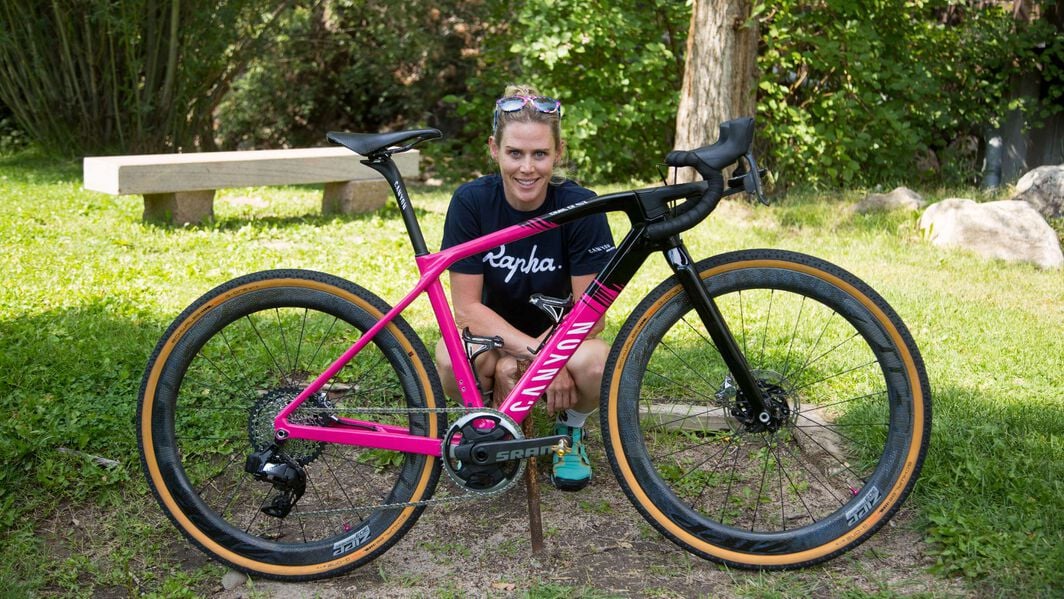 Where would you most like to race your gravel bike and why?
Of course, I'd love to race in my hometown of Adelaide or anywhere in Australia actually. I would also love to race my gravel bike in Scandinavia. There's a race in Iceland which looks pretty epic, so that could be fun!
Gravel riders are always willing to share their advice including which beer to have after the race!

Tiffany Cromwell - Canyon//SRAM Racing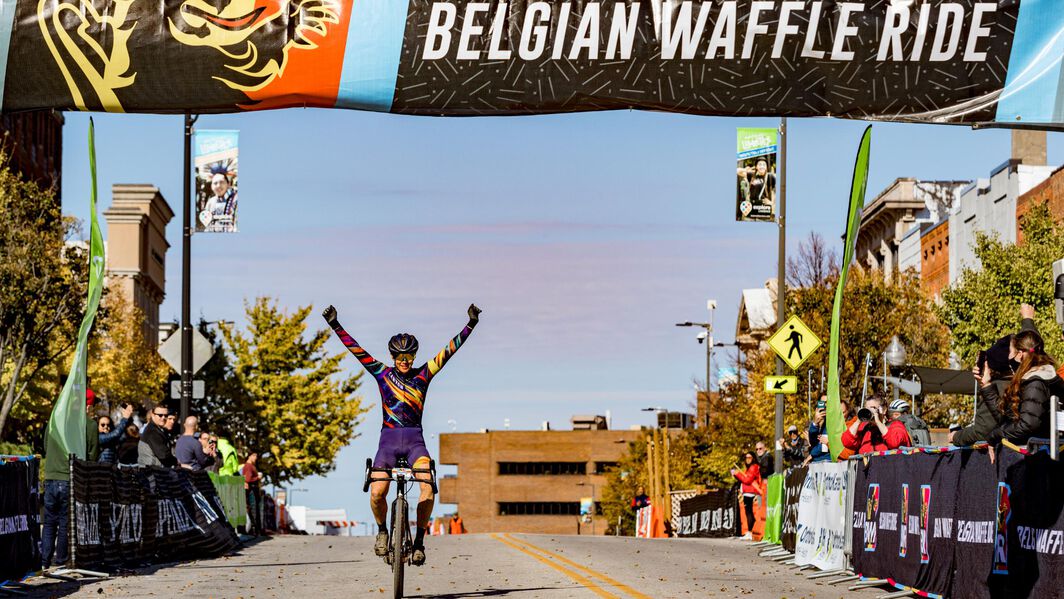 What are your plans for 2022 and how will you balance gravel and road?
We haven't sat down and worked out plans for 2022 just yet. The plan is to still do a combined program of gravel and road. I still want to target the big road race events, such as the Spring Classics, Tour de France Femmes and World Championships [held in Tiffany's native Australia in 2022]. Ideally I'll be able to find a couple of blocks in my road program where I can switch off from the stress and do some gravel races. And of course the UCI is coming in with a 'World Calendar for Gravel' and a Gravel World Championships, so we have to see what that looks like before we choose which races to participate in.

I'm really looking forward to 2022 and all the races we have to look forward to, both gravel and road.
Choose the best gravel bike for your needs. Figure out the pros and cons of all the models right here in our buyer's guide.