'srcsm' image path for mobile screens; 'srcmd' image path for tablet screens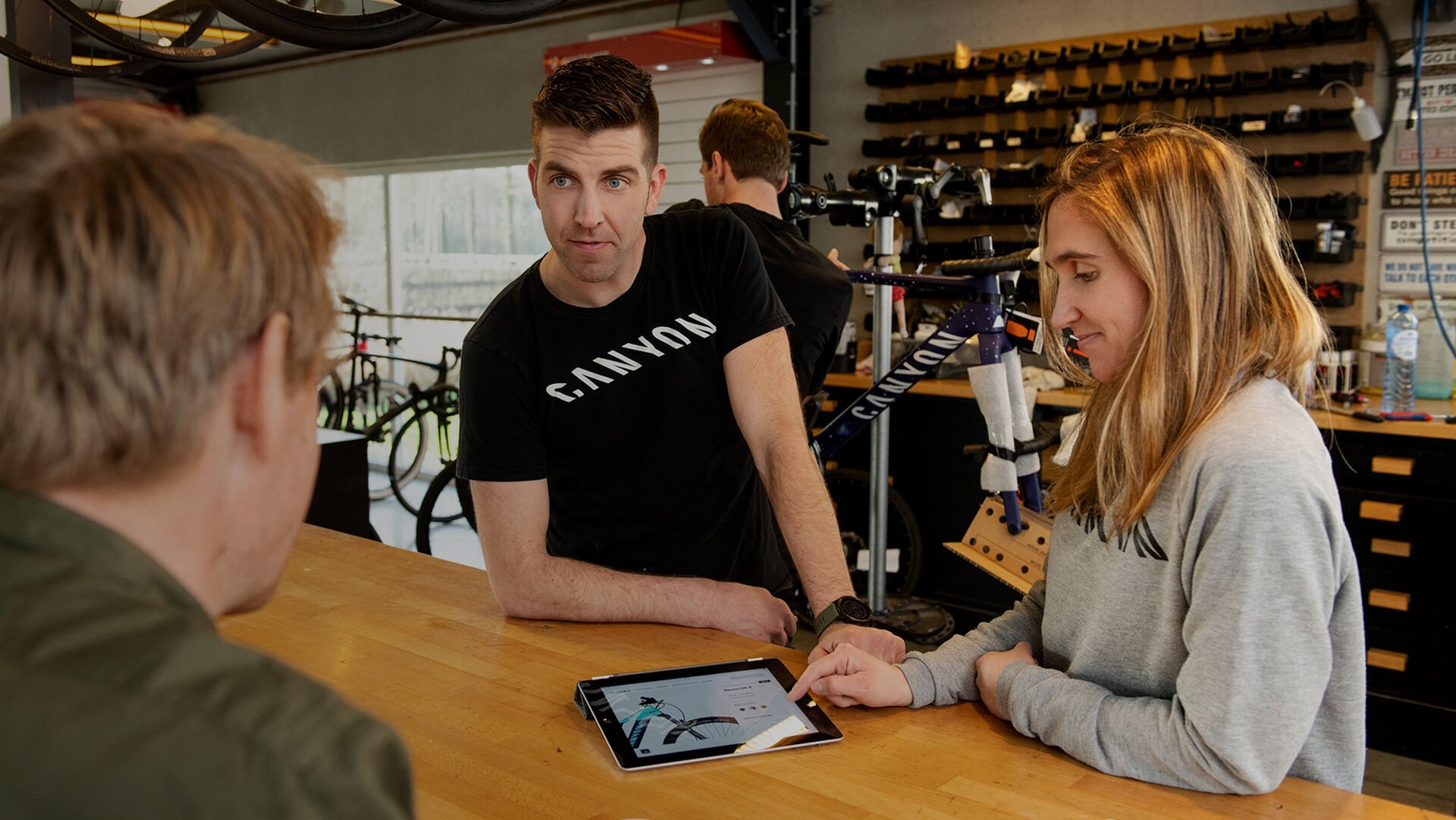 With 15+ years of experience in the cycling business, we at Campe are well known in the trade for our bike fit expertise. But we're about so much more than just that. Come by for free one-to-one advice. Found the bike you want? Order it together with us and get a promo code discount. You can even get your bike delivered and expertly assembled here. Not to mention our other services: repairs, maintenance, warranty claims, buying advice for accessories and more.
Of course, we also have a wide range of test models available to rent – and the perfect location to put them through their paces right here in Flanders, a hotbed of European cycling. Just picture it: trying out your dream Canyon rolling through the stunning Drongengoed forest, or alongside the streams of the Schipdonk Canal and its quiet, breathtaking country roads. It's all possible.
So come by and discover what Bikefitting Campe has to offer you. Reserve your visit online, get your Canyon fixed up on the spot and take advantage of our incredible services. Or just enjoy a cup of sensational Flemish coffee. One thing's for sure – one visit to this hidden gem of a bike shop and you'll have a Canyon experience you'll never forget.