How to find your Canyon road bike size
Find out how to find your perfect road bike size using our tips and advice.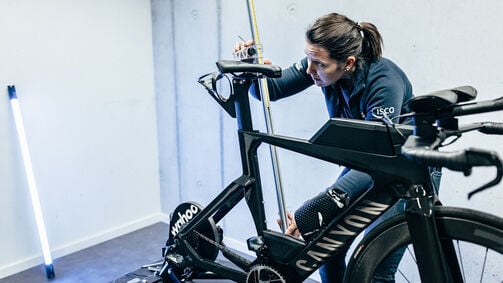 You've found your perfect road bike, but it needs to fit you perfectly. How can you know you're ordering the right size?
We understand the challenges of buying a bike online. That said, we've invested heavily in creating the Perfect Positioning System (PPS), which is guaranteed to help you find your ideal bike size.
Riding an ill-fitting bike is the last thing you want. It'll be uncomfortable and you won't enjoy road cycling. Too big and you'll be too stretched out, too small and you'll be cramped up with your knees knocking your elbows with every pedal stroke.
The right size road bike will also prevent injury. Less injury means more time on the bike. Win win!
Importantly, getting the right size bike the first time will save time and money. Unboxing and building up your bike only to find it's the wrong size is another kind of heartbreak.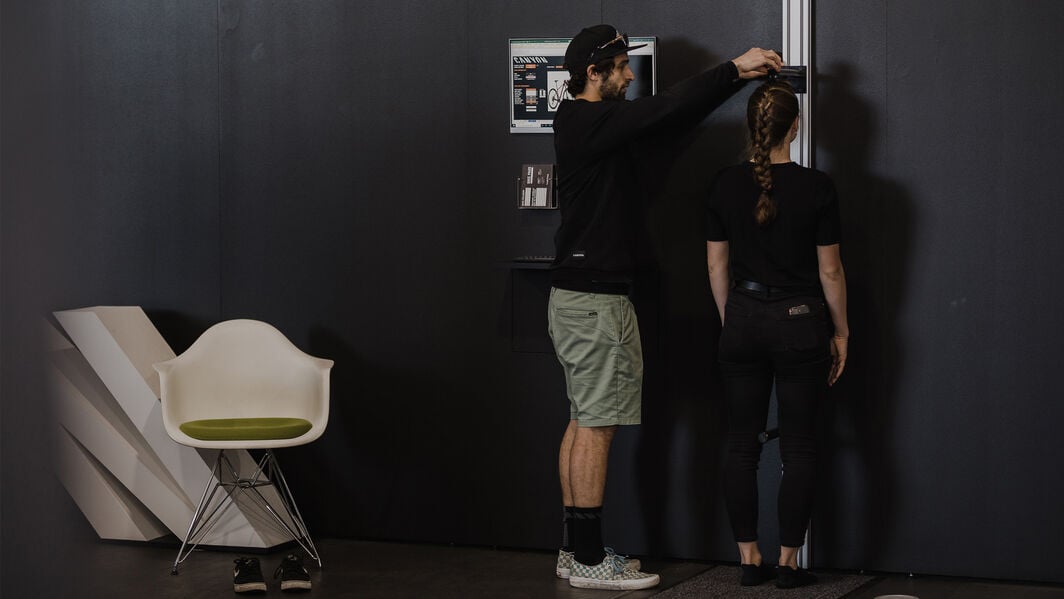 What measurements do I need to find my road bike size?
Finding your road bike size is easy with just a couple of measurements:
Your height
Your inside leg length
Once you have these numbers, use the bike size calculator on each bike's product page to find your perfect fit.
What's the right size road bike for me?
Knowing your road bike size begins by looking closely at the bike's geometry. Head over to our road bike geometry explainer for more information. It's an easy read if you're not familiar with the minutiae of bike size charts. The article is also a great refresher if it's been a while since you bought a bike
Geometry has evolved over the years and bike manufacturers have their own signature style and proprietary technology they incorporate into their bikes. Even the geometry of road bike models from the same manufacturer can differ: an aero road bike has a different geometry to an endurance road bike, for example.
That said, a bike has to look like a bike and function as a bike in order to be a bike, so there's only so much variation.
Since bike sizing varies, the most useful measurements on a road bike size chart tend to be:
Seat tube length
Stack
Reach
Traditionally, a frame size was based around top tube length. Numbers such as 52, 54, 56, 58 etc correlated to the length of the seat tube. Modern road bikes have varying head tube and seat tube angles and lengths, which are important considerations when sizing up your new road bike. For this reason, a lot of manufacturers including us here at Canyon have changed our sizing method. Instead of numbers, we use letters to indicate the size as shown below.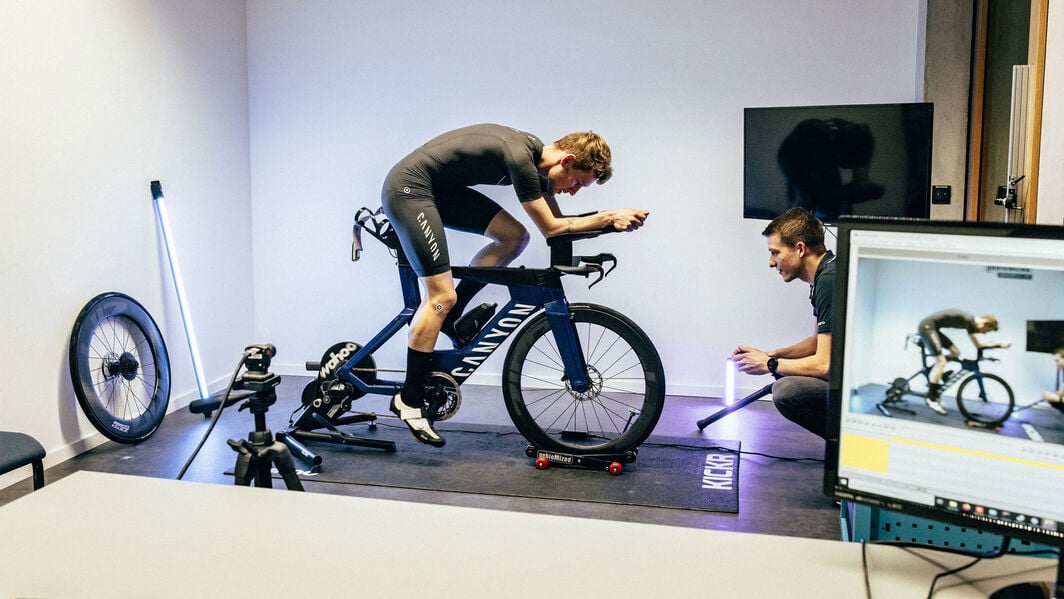 Canyon's road bike sizes
We're proud to stock one of the largest bike size ranges in the industry. As a general rule of thumb, our bike sizes are split into the following sizes by height:
3XS: 152cm - 160cm
2XS: 160cm - 166cm
XS: 166cm - 172cm
S: 172cm - 178cm
M: 178cm - 184cm
L: 184cm - 190cm
XL: 190cm - 196cm
2XL: 196cm - 204cm
We no longer stock women's specific road bikes, however our wide range of sizes means there's a bike out there for every body, no matter your sex. For more information on this, you can read what Canyon's Road Product Manager Dan Heyder says in our bike sizing article.
Using stack and reach to find your road bike size
Though your physiology will define what size road bike you should ride, sometimes personal preference is important. If you find that your size falls in between bike frame sizes, we recommend reviewing the road bike size chart a little more closely.
On Canyon's bike size charts, you'll also find Stack+ and Reach+. These measurements are more effective numbers and take into account a bike's spacers and supplied stem.
A longer reach means you'll be more stretched out when you ride. A higher stack means a more upright riding position. These two important measurements help you figure out your riding position on the road bike.
An aero road bike demands a more aggressive riding position. These bikes have longer reach and lower stack to put you in a more aerodynamic riding position. This is usually the case with racing bikes, too.
Endurance bikes are a lot more comfortable to ride. They have shorter reach and higher stack.
Adjusting your road bike
At this point in the bike sizing process, you should also consider your own physiology. Think about your flexibility and any previous injuries you've had. Are you able to sustain low, aerodynamic riding positions for long periods of time? If not, you might want to look for a bike with slightly higher stack.
If you're thinking of riding longer distances, a more comfortable bike will be more forgiving.
There are many ways to tweak the size of your road bike to make it a little more comfortable. The main contact points on the bike are the most important parts to get right. Swapping your saddle and its position can improve your comfort and enjoyment of riding straight away.
Other optional adjustments include changing the stem for a longer or shorter reach, and adding spacers to raise your bars for a higher stack. Small changes can result in great differences, so make changes gradually. You can find some alternatives for the contact points in our online shop.
Our road bike size advice
We're confident you will find the perfect size road bike at Canyon. Follow these simple steps to find your ideal road bike size:
Measure your height and inner leg length (double check it!) and use the calculator on the product page
Check the Stack+ and Reach+ to make sure you'll be comfortable
Consider adjustments you can make to your bike to hone the fit
Check in with a professional bike fitter for their opinion
Order your road bike and ride!
If you're between sizes, take a closer look at the geometry chart. If you're still stuck, we are happy to help you make the right decision. Check our events pages and social media channels for information about test rides in your area.
You can also find a professional bike fitter who can help your find the perfect road bike size. A simple Google search will return your nearest bike fitter. These specialists take into account your overall health, fitness and physiology to provide optimum measurements on your new road bike.
If you buy a road bike and find it's the wrong size, you have 30 days to return the bike to us, no questions asked.