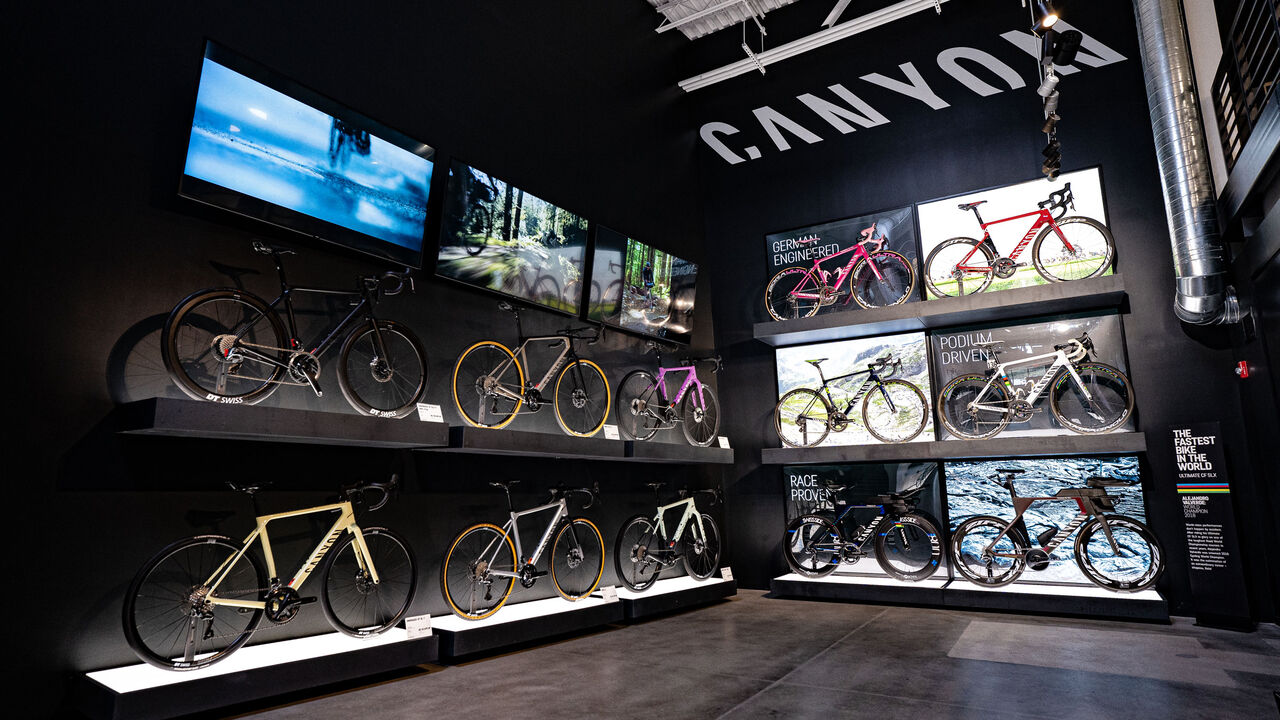 Open hours

11:00am - 6:00pm Tuesday-Friday
9:00am - 5:00pm Saturday

Closed On

Independence Day – Tuesday, July 5, 2022
Labor Day – Tuesday, September 6, 2022
Thanksgiving – Thursday, November 24, & Tuesday, November 29, 2022
Christmas Eve – Saturday, December 24, 2022
New Year's Eve – Saturday, December 31, 2022

Contact

Address

5600 Avenida Encinas, Suite 180
Carlsbad, CA 92008
Our mission is to inspire riders to ride. Visit Canyon.Home to engage with our expert staff and interact with a wide array of curated bikes, apparel and accessories prior to purchase.
Canyon.Home hosts a curated selection of bikes, accessories and apparel to provide an interaction opportunity with our trained staff to assist you with your purchase decisions.
FAQ
Can I get help determining what size is best for me?

Can I purchase Canyon Gear at the Canyon Showroom?

Does the Canyon Showroom host any rides?

Does the Showroom have all bikes available to test ride?

Can I rent a bike for multiples days from the Showroom?

Can I purchase my bike in the Showroom and go home with it the same day?

Can I have my order shipped to the Canyon Showroom and have it assembled there?

Can I have my Canyon bike serviced at Canyon?

Are there other Canyon Showrooms in the US that I can visit?