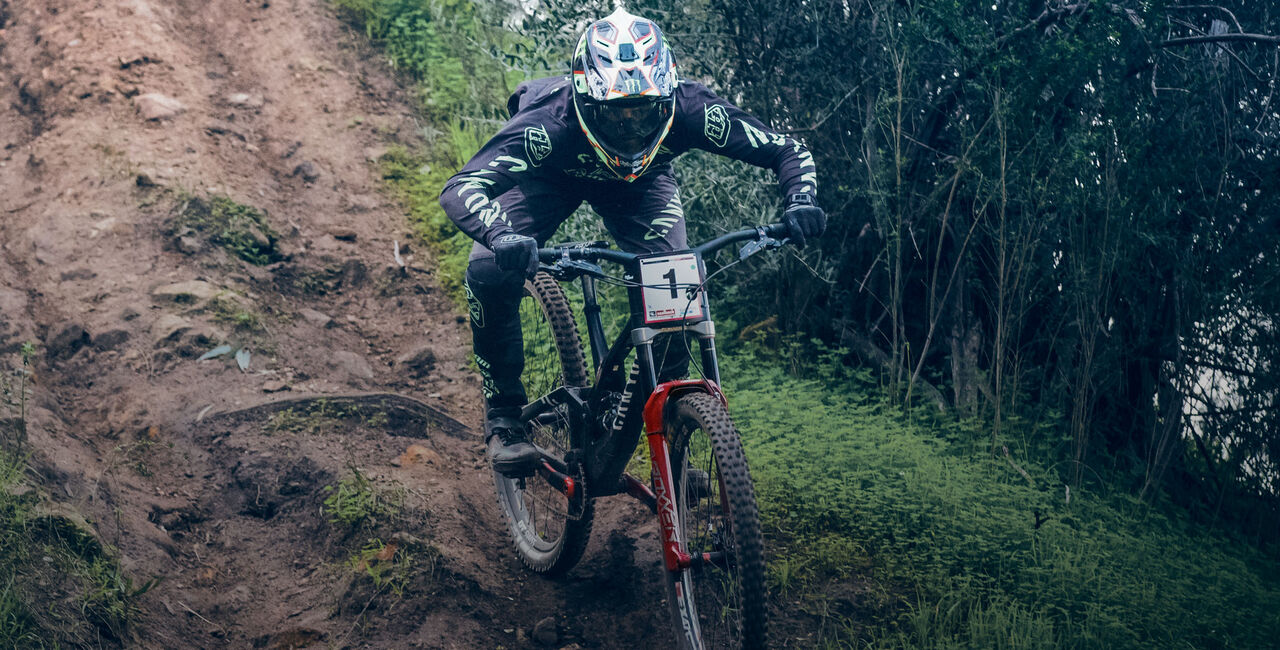 Sender CFR
One of the fastest bikes in DH racing just got lighter, smoother…and even faster.
Designed to win on the fastest downhill courses, the Sender CFR features a full-carbon frame, 29er and mullet wheelsize options, and race-tuned suspension.

S - M 27.5 rear 29" front
L - XL 29" front and rear
200 mm front suspension
Discover Sender CFR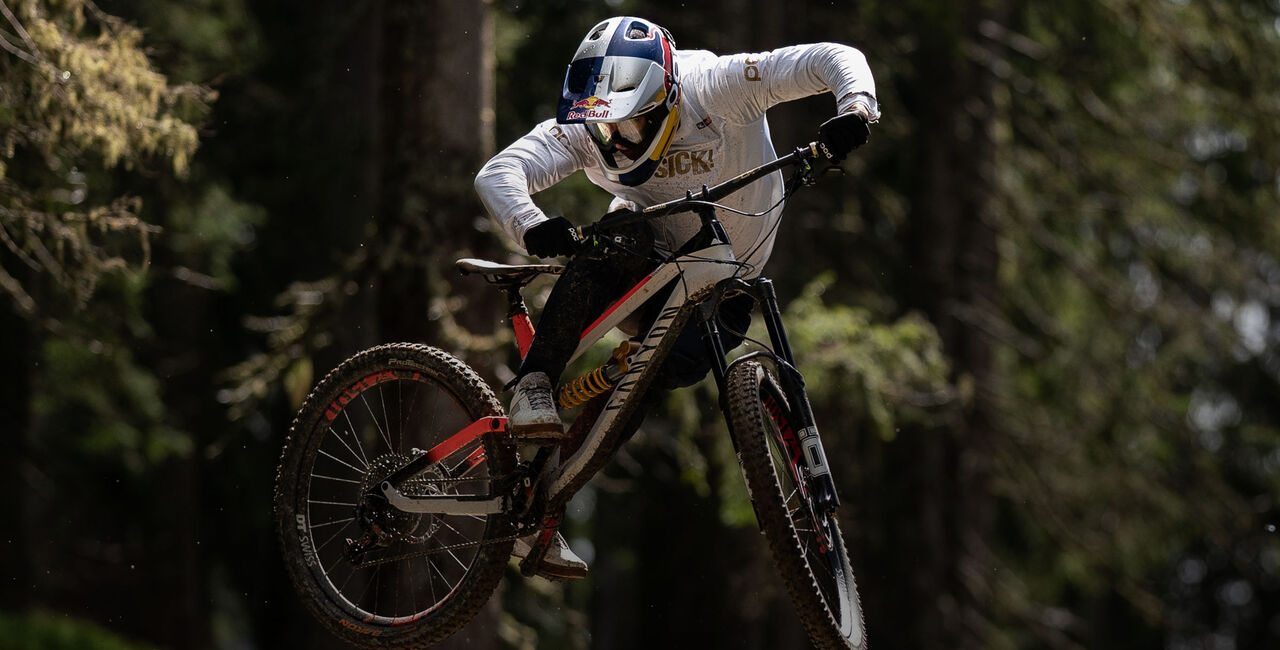 Torque
Downhill. Bike park. Enduro. The Torque is a do-it-all gravity bike.
…the Torque is a bit of a gravity-fueled beast.

—MBR
Color:

Big Bamboo

Color:

Exhaust Black

Shimano Deore XT M8100 12speed, FOX 38 Performance Elite Series

$5,399.00

Financing available for this product

Shimano Deore, 12-speed, ROCKSHOX ZEB SELECT

$2,999.00

Financing available for this product

SRAM X01 DH, RockShox Boxxer Ultimate RC2

$6,999.00

Financing available for this product

SRAM X01 DH, RockShox Boxxer Ultimate RC2

$6,999.00

Financing available for this product
Go bigger than trail, with a lighter touch than DH. These bikes are built for Enduro racing.
Velofix

Velofix is a full-service mobile bike shop that can be scheduled to meet your assembly needs, time frame, and location.

Learn More

Canyon approved local bike mechanics

A search engine for expert local bike workshops. Hand-picked by Canyon. And customer reviews are included, so you know you can trust your mechanic. Includes E-bike servicing.

Learn More
What is a Downhill Mountain Bike?
A downhill mountain bike is a specialized type of mountain bike designed for the most extreme and challenging terrain. These bikes are built to handle steep descents, jumps, drops, and technical obstacles that other types of mountain bikes cannot handle.
What are the Advantages of a Downhill Mountain Bike?
Downhill mountain bikes have several advantages over other types of mountain bikes:
Specialized Design: Downhill mtbs have a unique design that is optimized for downhill riding. They have longer suspension travel (180 mm – 200 mm), slack geometry, and strong aluminum and carbon frames to withstand the toughest terrain.
Greater Control: With a downhill mountain bike, you have more control over the bike and the terrain. The longer suspension travel and slack geometry provide greater stability and control, allowing you to ride faster and with more confidence.
Wheel size options: Choose your preferred wheel size. Get playful on 27.5" wheels or opt for speed and stability on a 29er. Choose a mullet setup for a little bit of both.
Better Brakes: Downhill mountain bikes are equipped with hydraulic disc brakes with big rotors that provide powerful and reliable stopping power, even in wet or muddy conditions.
Ultimate Adrenaline Rush: With the ability to ride faster and tackle more challenging terrain, you'll get your heart pumping like never before. Experience the thrill of world cup downhill bikes on your very own trails.
Power your ride with electricity: An electric downhill mtb is designed to help you up the toughest climbs, so that you can enjoy shredding the descents.
If you're ready to take on the toughest terrain and experience the rush of riding downhill, a downhill mountain bike is the perfect choice. Browse our selection of downhill mountain bikes and take your riding to the next level today.
Which Canyon downhill bike is best for me?
We love downhill mountain biking and you can choose from two downhill bikes:
Torque: a great all-round downhill mtb designed for tackling the toughest trails out there. With 180 mm of travel, this bike thrives on gnarly, steep descents.
Sender: our downhill racing mountain bike is the bike of our downhill pros. Test your mettle on World Cup courses and home trails alike on board the Sender.
Buy downhill mountain bikes online
We offer you outstanding value for money when you buy online. Use the Perfect Positioning System (PPS) to find the right size for your frame. Once you have found your dream bike, we will deliver it directly to your home and advise you on the final assembly. Your new MTB is ready to ride in just a few quick steps. Guarantee and customer-friendly return conditions as well as flexible payment options round off the online purchase.