With tool & nutrition storage, World Championship aero efficiency, CFD-developed frame shapes, and disc brakes, this tri bike is anything but entry-level.
World-level aerodynamics
Free speed: the Speedmax CF is just as aero as Jan Frodeno's 2019 Kona-winning Speedmax CF SLX.

We did it using CFD-designed tube shapes. Developed using supercomputers for our pro-level Aeroad CFR, and judged too extreme for road racing.

A level of development usually reserved for the pros.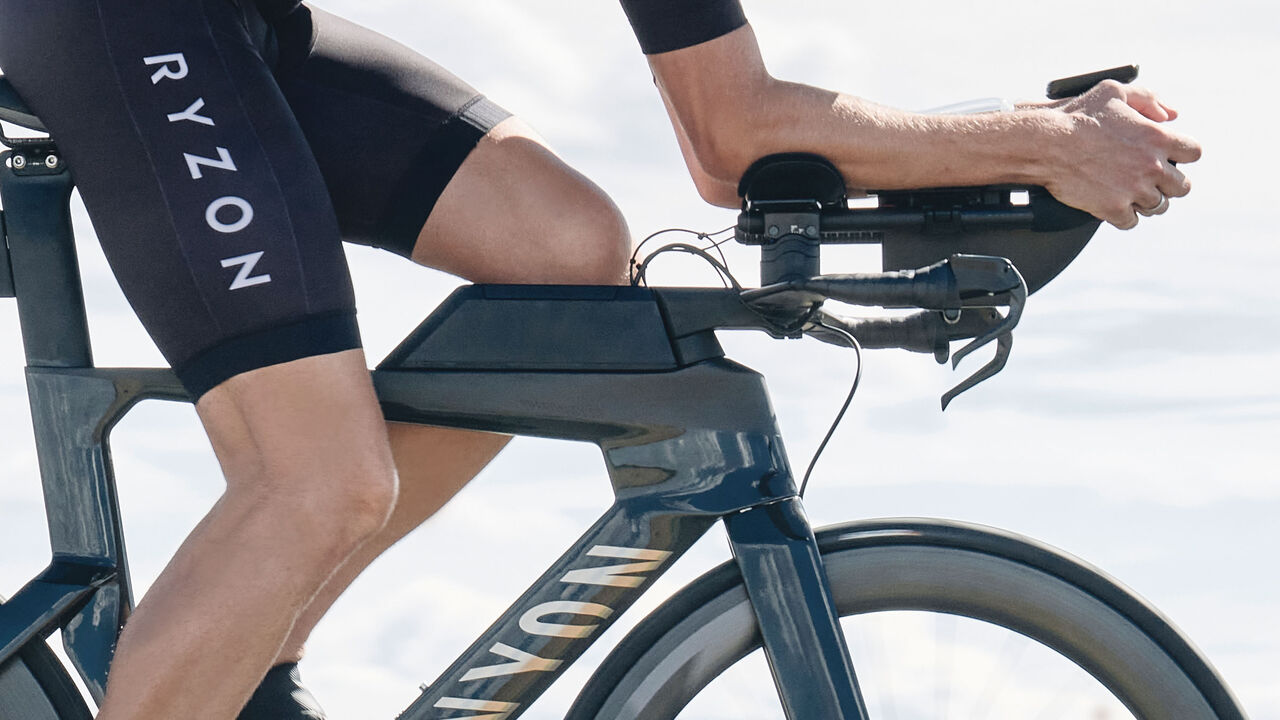 Storage for tools
The Speedmax has storage solutions for everything. From tubes, to multi-tools, to CO2 cartridges.

All accessible in seconds. With minimal aero drawbacks.
Bottom bracket box: tubes and tools
This silicone box is easy to access and is specially designed to work with the bike's frame shapes to minimise drag.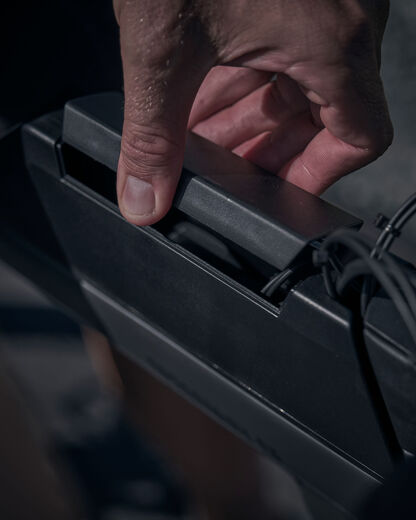 Top tube snake: CO2, tire levers
Hidden inside the frame itself, the storage snake holds tools for fixing a puncture with no aero penalty.

Everything's totally hidden but accessible in seconds. Just pull out the insert and you're ready to work.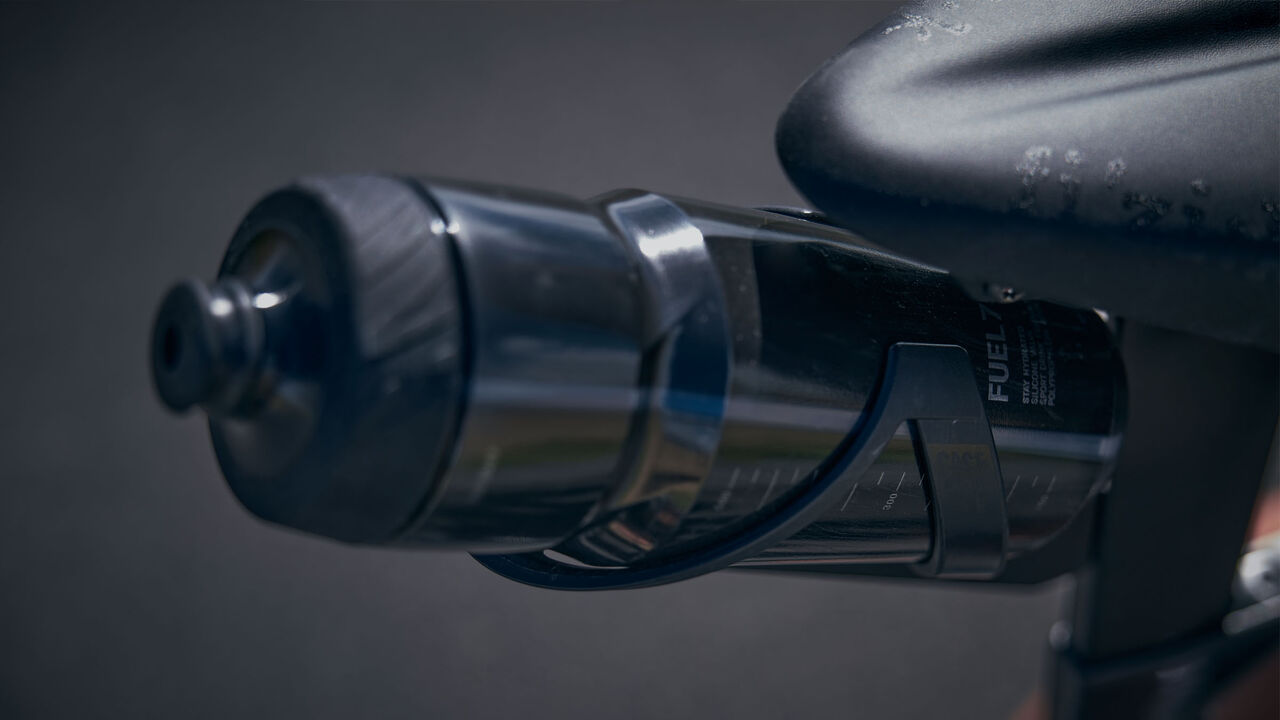 Full-race hydration and nutrition
To stay fast, you need to stay fuelled and hydrated.

The Speedmax can carry enough nutrition and hydration to keep you energised for the whole race.
Nutrition: Bento box
Located on the top tube, pack the box with gels and bars to keep your nutrition within easy reach.

Everything stays clean and dry even in the rain, thanks to the hardshell design and flip lid.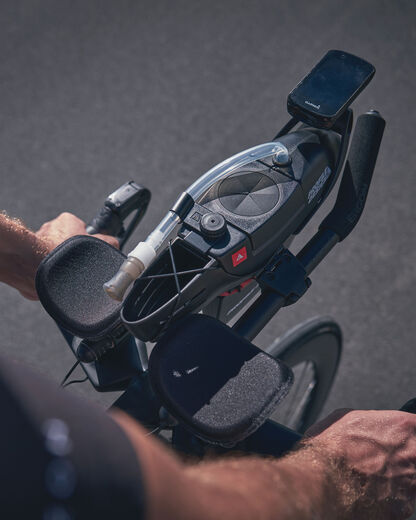 Hydration: 5 drinks bottles
A seatpost-mounted bottle holder hides 2 bottles behind you, minimising drag.

There are 2 standard frame bottle mounts.

And the cockpit is compatible with Profile Design's fantastic hydration systems.
Easy-travel design
If you're starting out in triathlon, you want a bike that's as easy as possible to box up and travel with.

By keeping the brake line exposed, the cockpit is as simple to remove and assemble as a standard road bar.

We compensate for the added drag by shaping the frame using cutting-edge CFD technology.
Rim brake option
The rim brake Speedmax CF is our most affordable Speedmax. It's the bike for riders curious about trying out triathlon.

Please note this model misses out on some of the innovations of the disc brake bikes.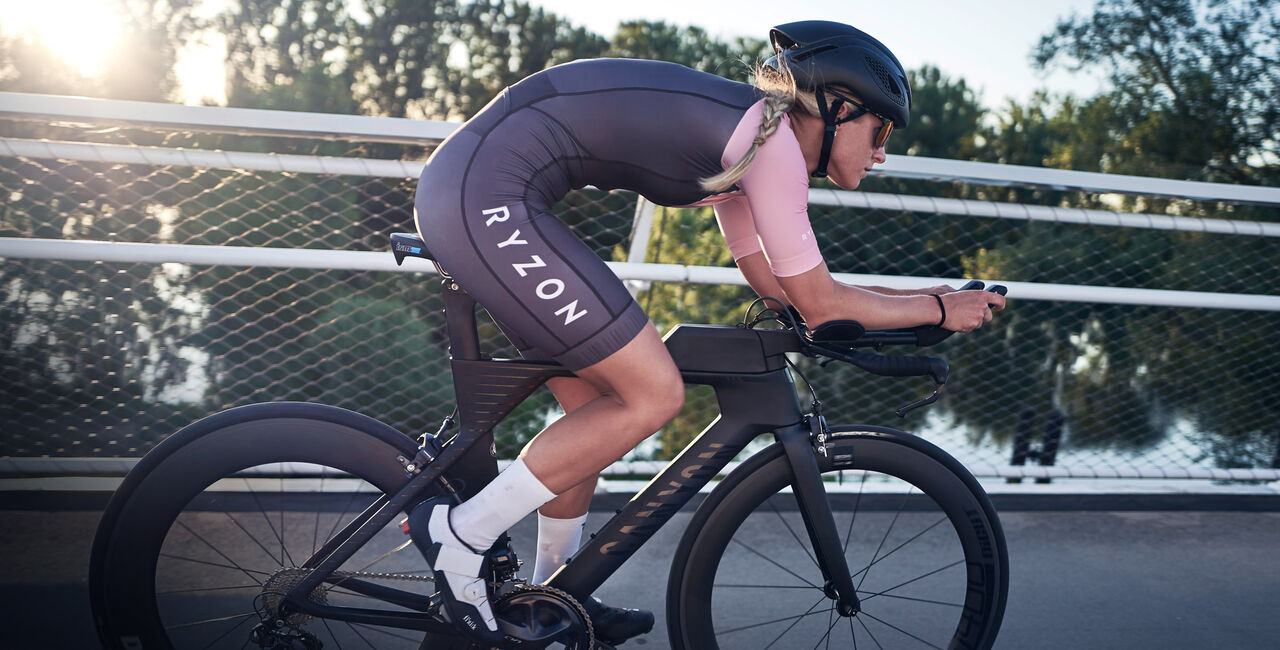 There's Still More
Here's the full range of Speedmax CF and SLX models.
Home Delivery

We ship directly to your door. Canyon bikes are designed to be assembled hassle free in minutes, all necessary tools are included.

Canyon Experts

We're here for you. The best bike experts work right here at Canyon. Call, email, or chat with us and get your questions answered.

Financing Available

Flexible financing from Affirm lets you choose the payment plan that works best for you with no late fees.

30 Day Returns

We're confident that your new Canyon will exceed expectations. If not, we'll take it back within 30 days and pay shipping both ways.