The STCHD has racked up a Freeride World Tour championship, raised the stoke level at dirt jumps and pump tracks all over the globe... And now you can score one here in the USA.
Properly Rowdy

The STCHD is dialed. The geometry keeps your weight balanced, making it easier to manual when you're earthbound or achieve lift off when you're earning air miles.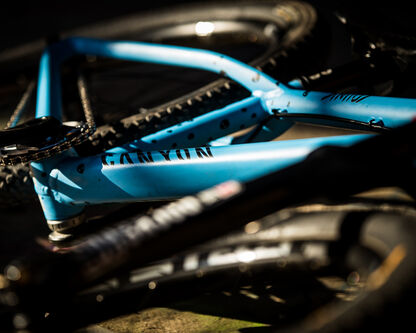 Go Long... Or Go Short
Take your pick from either a Long or Short wheelbase. Go short if street style's your thing. A long wheel base is better for taller riders and big hitters.
The Lightweight Heavyweight

Any bike that gets pummeled on the world's biggest slopestyle courses has got to be burly as hell... and yet no one wants to huck a boat anchor. STCHD delivers with an alloy frame that takes to the air easily yet shrugs off the same "Category 5" abuse as our DH models.
Velofix

Velofix is a full-service mobile bike shop that can be scheduled to meet your assembly needs, time frame, and location.

Learn More

Canyon approved local bike mechanics

A search engine for expert local bike workshops. Hand-picked by Canyon. And customer reviews are included, so you know you can trust your mechanic. Includes E-bike servicing.

Learn More