We design our bike sizes to give you the right combination of comfort and agility.
But your Canyon size might not be the same as other manufacturers. So we've developed the Perfect Positioning System (PPS), our proprietary sizing tool, to guide you to the right bike for your body.
All you need to do is look for your perfect bike on the site and follow the instructions to find your Canyon size.
How does the Canyon sizing system work?
Our goal is to create a similar riding experience for riders of all sizes – we always take particular care that our bikes' riding position and handling stay as consistent as possible across all frame sizes. Drawing on expertise gained through sizing bikes for customers at our Canyon showroom, and years of experience in online sizing, we have developed a Canyon-specific sizing system that differs from traditional models (e.g. seat tube length = frame height). We define the sizing for every bike separately, taking into account the bike's individual geometry and intended use – so the Perfect Positioning System will help you get the right size across our whole range of bikes.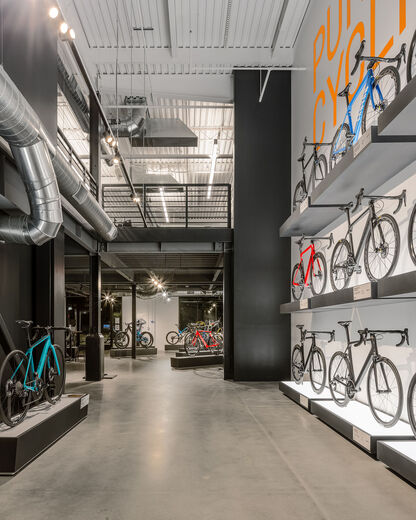 Frame sizing and bike fitting
The PPS (Perfect Positioning System) is a tool for determining the perfect frame size for your new Canyon. Once you have the correct frame size, you can then dial in your position on the bike down to the smallest detail once you receive and assemble the bike.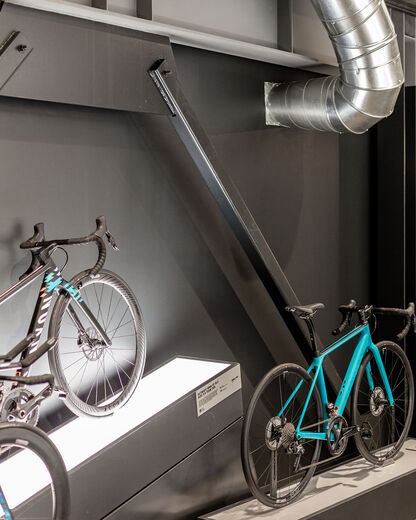 What should I do if I am between two sizes?
First, check if you can achieve your required seat height with both possible frame sizes. If you can, then you can pick between the sizes according to your riding style and personal preference: The bike with the smaller frame will be lower and shorter, giving you a more compact position on the bike. The bike will be nimble, agile, and more lively underneath you. If you choose the larger frame, you will be more stretched over the bike because it will be longer and higher. This results in a more stable ride and more speed when riding in a straight line.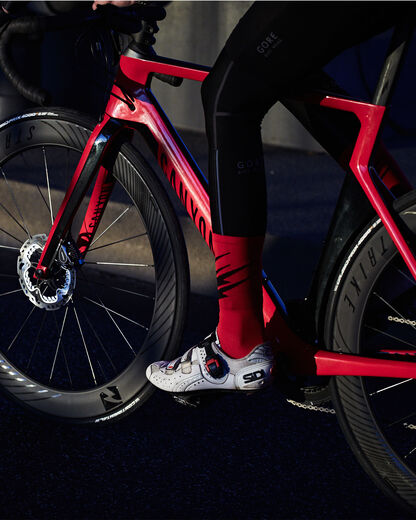 What are the sizes of the bikes shown?
The bikes shown are size M, except for WMN bikes, which are shown in size S.
Ready-to-ship bikes
These bikes are available to order. Right now.

To find your size, just enter your measurements on the bike page.