Speed and performance
Grail CF SLX
Our lightest, fastest gravel bike is perfect for your on- or off-road solo training sessions or after-work escapes.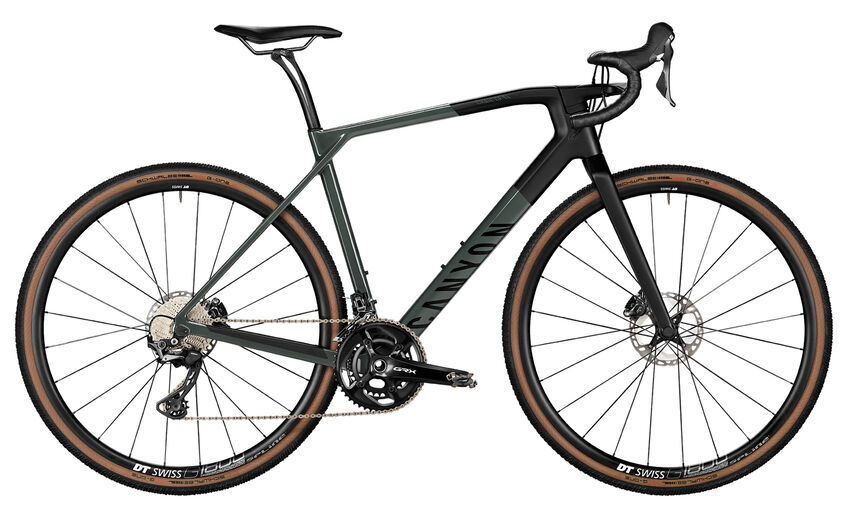 All seasons
Grail CF SL
This gravel bike offers the perfect balance of comfort, versatility, affordability and lightness for exploring new routes with your friends on the weekend.
The e-volution of gravel
Grail:ON
Expand your map with a gravel bike featuring a high-power, high-torque motor.
Color:

Dark Olive

Color:

Sand

Shimano GRX Di2 RX815 GS, DT Swiss GRC 1600 Spline

3.699 €

4.399 €

You save 700 €

Color:

Dark Olive

Color:

Sand

Color:

Forest

Shimano GRX RX810 GS, DT Swiss Gravel LN

Bosch Performance Line CX, SRAM Force XPLR eTap AXS

5.299 €

6.499 €

You save 1.200 €

Color:

Dark Olive

Color:

Sand

SRAM Rival XPLR eTap AXS, DT Swiss GRC 1600 Spline

3.299 €

3.899 €

You save 600 €

Color:

Cloud Grey

Color:

Chestnut Orange

Color:

Rosewood Red

Color:

Proper Purple

Shimano GRX RX812 GS, Bosch Performance Line CX

4.099 €

4.999 €

You save 900 €

Color:

Sand

Color:

Dark Olive

Bosch Performance Line CX, SRAM Rival XPLR eTap AXS

4.299 €

4.999 €

You save 700 €

Color:

Sand

Color:

Forest

Color:

Dark Olive

Shimano GRX RX810 GS, DT Swiss G1800 Spline db

SRAM Red XPLR eTap AXS 12s, DT Swiss GRC1100

SRAM Rival XPLR eTap AXS, Zipp 303 Firecrest Force Launch Edition

Color:

Forest Fade

Color:

Dark Olive Fade

Shimano GRX Di2 RX815 GS, DT Swiss GRC1400 Spline db

DT Swiss GRC1400 Spline db, Campagnolo Ekar, 13-speed