Living car-free is a popular choice in a world of pollution, congestion and health woes. Use our tips to live a happy car-free lifestyle.
Hybrids are as at home on the road as they are off it. They are perfect for both weekend adventures and exploring the city.
Discover all models
The humble bicycle was around long before cars were invented, and they've stood the test of time. Whether you want to reduce your impact on the environment, live a healthier lifestyle or simply prefer cycling, many people are now choosing to live without a car.

As leaders of our world begin to home in on tackling the climate crisis, there's never been a better time to switch four wheels for two.
Is it cheaper to live without a car?
In short, the answer is yes.

Cars are incredibly expensive to buy and maintain. If the capital outlay of the vehicle itself isn't enough to make you wince, regular servicing, the cost of fuel, insurance, parking and taxes soon adds up.

A bicycle can cost as little or as much as you want, and the ongoing costs are minimal. Sure, you'll still have to keep the chain oiled and replace worn bike parts from time to time, but kilometre for kilometre, the bike wins.

If you're not quite ready to give up your car, one of the best ways to save money is by commuting by bike. Research suggests you can save an average of up to £1400 per year if you ride to work and back. 

Another study conducted in 2015 revealed that driving a car is six times more expensive than cycling.
It depends on where you live
Generally speaking, most people live in cities, towns or their surrounding suburbs. These areas are densely populated and have vibrant economies. Local governments want to encourage residents to live and work nearby, so invest in infrastructure to support this.

Some of the UK's most bike-friendly cities include London, Bristol and Edinburgh. This is due to the great cycling infrastructure which encourages people to jump on two wheels.

Living further away from where you're employed or from where you spend the majority of your time presents some difficulties. The population density declines and public transport options are deemed unviable.

It is therefore easier to live a car-free lifestyle if you have alternative transport options in the vicinity: safe walking routes, train stations, regular buses, traffic-free cycle paths etc. It's an easier decision if you live without a car in a town or city where there are usually an abundance of options.

The weather and climate where you live will also impact your ability to walk or ride around your local area. The good news is there's good wet weather cycling kit out there and it's still much cheaper than a car.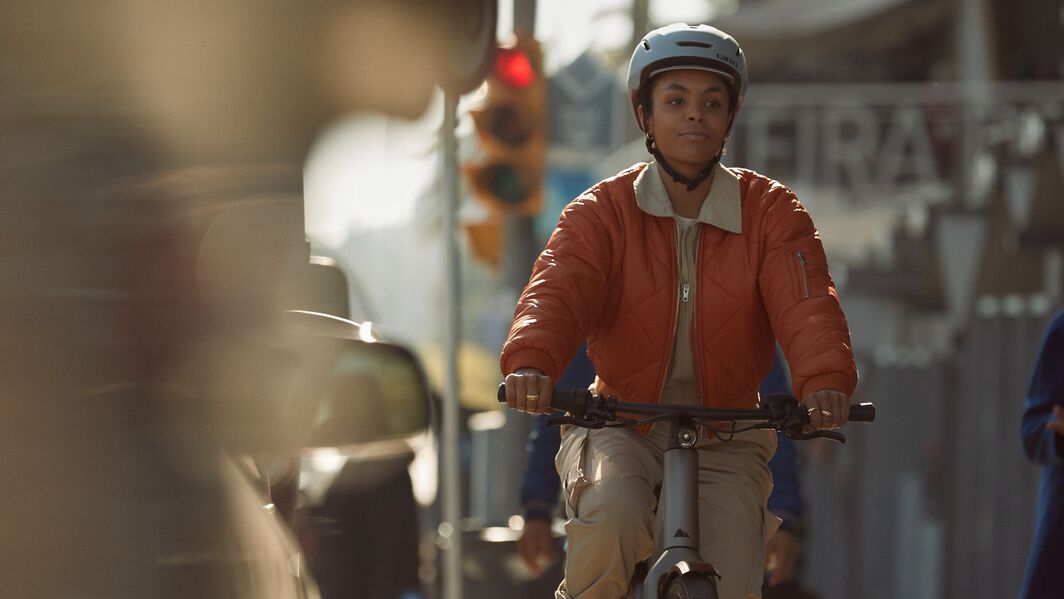 Walk or ride?
When you give up your car, it's surprising just how close a lot of amenities are. Without the option of jumping in the car, you can choose to walk the 1 km distance (10-12 minutes for most people) to the doctor's surgery or bakery.

Some cities lend themselves to walking and riding more than others, and you will find that you lead a more active lifestyle whether you're on two feet or two wheels.
Handy hints for a car-free life
If you previously owned a car, you will have adjusted your lifestyle accordingly. The thought of changing how you go about your day-to-day life can be overwhelming, especially if kids and work are involved so here are a few tips to help ease the worry.
Get your groceries delivered – most households can benefit from online grocery deliveries nowadays. Heavy or bulky items might be tricky on a bike from time to time, so a delivery is a good option in this case.
Rent a car when you need it – unfortunately, the world we live in isn't quite the cycling eutopia we wish it was (yet) and sometimes you just need a car. Look out for car share schemes in your area or simply hire a car for the time you need. It'll definitely be cheaper than buying, maintaining and servicing your own car.
Ask for help or carpool – if you live near family or friends, the chances are they can help you in your hour of need. Whether it's taking the kids to sports on weekends or jumping in the car with a friend who's heading in the same direction, ask around if you need to. Chipping in for fuel often helps, too!
Choosing the right bike to replace your car
When you give up your car, you need a bike that offers similar practical benefits. Consider the following points before deciding on the right bike:
How will you use the bike? If you're commuting, taking the kids to nursery, doing the grocery shop or running errands, you'll need a bike with pannier racks or trailer compatibility. A hybrid bike is ideal most of the time.
Where do you live and where are you going? The weight of the bike matters if you have to haul the bike up the stairs regularly. If you catch the train half way, can you handle it easily on and off the train? A lighter weight city bike might be the best option for you.
Do you live in a hilly area and you'd appreciate a bit of assistance on the climbs to get you to where you need to be? An E-Bike can do just that.

A bike that allows you to be quick and efficient will make every journey a pleasure. The chances are you don't need a full-suspension mountain bike to commute to work, but a dedicated commuting bike will tick all the boxes.
Meet Gina
Gina is a fashion designer in Barcelona. She lives in the city without a car because it's more exciting. "When you're in a car, you're closed in your bubble," she explains. "I'm a person who really enjoys looking around and I'm really curious. I think riding a bike is perfect because I can get stuck into anything I see."
Her bike is a tool for searching for inspiration in everything around her. "Maybe I hear some sounds or see colours on the street on my way around," she says. "Riding a bike is more interactive, so if you're a creative person, this is really helpful," she adds.

Gina finds the experience of driving restrictive. Major roads and highways direct traffic away from all the interesting parts of a city. Bikes however are free to roam. "Barcelona is a really vibrant city and it has a lot of things to look around. You're basically in nature but you're riding at the same time - this is really cool!"

Gina rides a Precede:ON AL to get around Barcelona.