We sit down with the wunderkind of Downhill MTB to find out a bit more about her.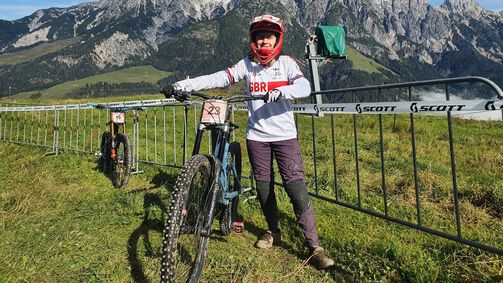 Maya Atkinson is an up-and-coming mountain bike sensation taking the downhill world by storm as a privateer. As a talented woman shaking up the definition of what a pro mountain biker is, we sat down with her to gain an insight into Maya's world.
How long have you been racing?
I did my first local downhill race when I was 12 years old. It was so scary but crazy fun too. So, it has been almost 10 years now.
How have you found the step up from Juniors to Elite?
I have found the step up quite challenging to be honest. In the Junior Women category, we did not have to qualify to race, so that has definitely been an eye opener for me. But I really enjoy the challenge of racing such fast women! I definitely know that I have to put more training in to compete with the professional riders.
How have you prepared for your race season? Did lockdown limit your training?
This off season was a hard one for me with gyms being closed; I have been using MTBFitness home workouts to build up strength. But bike time was the main training strategy for me, which I found hard as we were not allowed to travel to ride. I had quite a nasty crash in the winter where I busted up my face, so getting my confidence back was my biggest goal.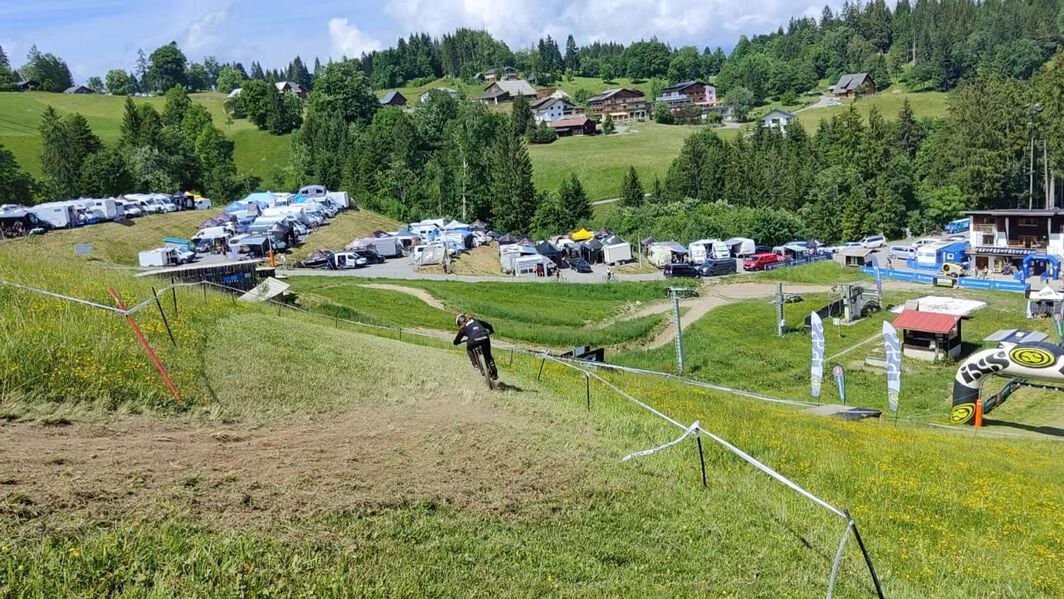 What's the main difference entering races as a Privateer compared to a factory racer?
When entering World Cups, it is much harder for privateers, as factory riders don't need points if they are on a UCI team. This rule was bought in, I think, during the height of the pandemic. This was definitely a big advantage. I am lucky that I still have enough points from 2019 that were frozen. I am also lucky that the UK is such a strong country at downhill, this means there are a lot of jerseys that it can give out to privateers who lack the UCI points and want to race World Cup. In smaller nations, it would definitely be more of a struggle to enter.

Then there is access to the race venue. Sometimes it is very hard to get parking close to the race arena, which means sometimes I would have to commute to the races with nothing but a backpack with tools, parts, food and fully kitted up. There are a lot of nice people that would let me use their pit to dump my bag or to hide from the rain or sun.
Do you think there is added pressure being a Privateer?
I think the most pressure I get is from myself. My sponsors and parents support me, and just want me to try hard and do my best. But sometimes it is hard when you feel like your best isn't good enough. Being a privateer means you race because you love the sport and the lifestyle so much, that you are willing save up money and spend so much time on it. And when you experience failure, it feels like all that effort, time and money was wasted. The only thing you can do is try again and keep pushing forward and appreciate where you are and who you are with.
What's the top advantage and disadvantage of being a Privateer?
The top advantage would be the freedom and flexibility to choose where you get to go. You are not committed to racing for a pay cheque.

I would say the biggest disadvantage is the workload. From organising your travel to setting up your own bike and looking after yourself. The top racers get to focus purely on their race which is such a big advantage. But I still love the privateer life which I am so lucky that I get to live!
Do you carry out most of your own mechanical work?
I am very lucky that I have support from my boyfriend who knows a lot about suspension. I do the majority of the work and make sure my Sender is running smooth! I have worked in a bike shop before, so I have some experience, but I can be a bit rushed and do something stupid like forget to do up my axle!
Do you have a favourite course?
Yes! My favourite course has to be Lenzerheide. It's fast and sendy. It's so much fun to ride and definitely more my style of riding.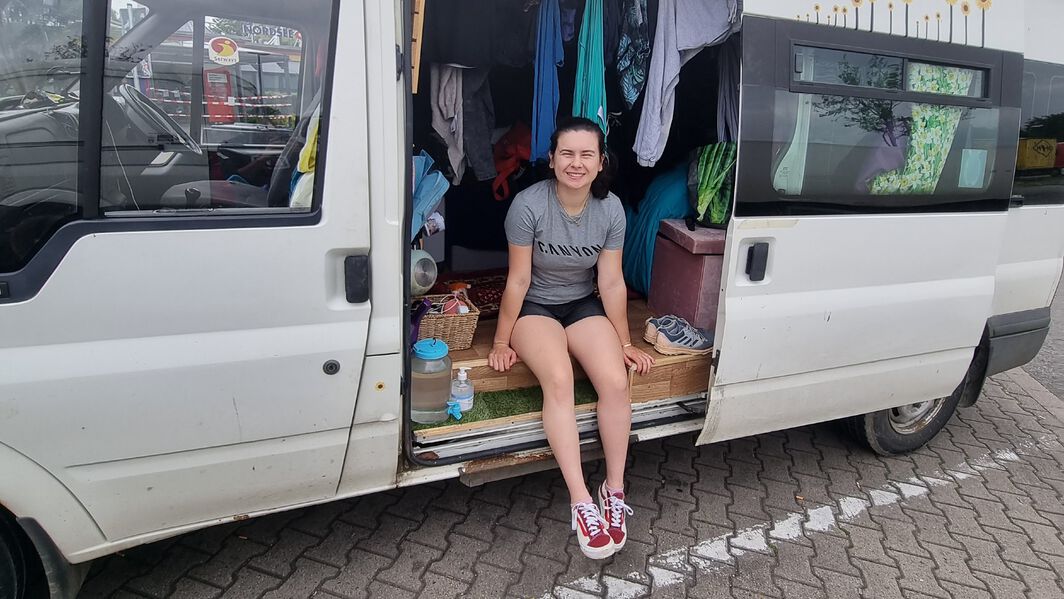 How is van life treating you?
Van life is great and I recommend it to anyone who is able. A home on wheels is so free and it's so nice to have everything in one van. I have 2002 Ford Transit and is not the greatest build (my woodwork definitely needs improvement!) but it's mine and I love her.

One thing I do struggle with is how messy I am. And with such a small space, I am always cleaning up! Tt's a small price to pay for freedom though.
What's your aim for the 2021 season?
My aim is to ride and race as fast as I can. I want to progress everyday even if it is tiny baby steps. And I want to enjoy every minute of this season, despite the stress and problems that everyone faces.
Which mountain bike is best for beginners? Glad you asked! As our range of mountain bikes expands, we've found that there's something for everyone no matter your ability, riding style or budget.