SR Suntour NRX-E Air, Shimano Deore XT M8100 12speed

World Bike Day Sale - limited time only

SR Suntour NRX-D Coil, Shimano Deore M5100 11s

World Bike Day Sale - limited time only

SR Suntour NRX-E Air, Shimano Deore XT M8100 12speed

World Bike Day Sale - limited time only

SR Suntour NRX-D Air, Shimano Deore XT M8100 12speed

World Bike Day Sale - limited time only

SR Suntour NRX-D Coil, Shimano Deore M5100 11s

World Bike Day Sale - limited time only

SR Suntour NRX-D Air, Shimano Deore XT M8100 12speed

World Bike Day Sale - limited time only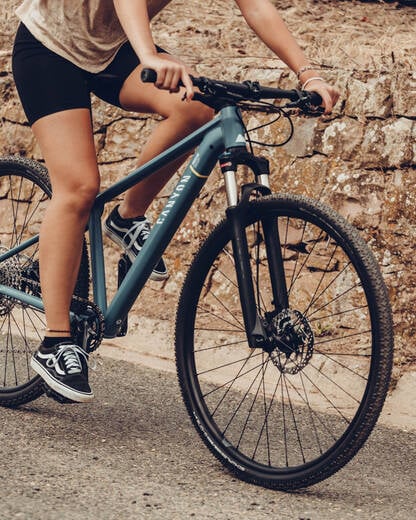 75 mm of front travel
The Pathlite's Suntour fork has 75mm of travel, 10 mm more than most all-terrain bikes. This means more comfort and control for you in the saddle. And whenever you want a more rigid feel, there's also lockout on the fork.
The Hybrid experts
Pathlite FAQs
Gear up for adventure
Get the right gear and make your journeys more fun, relaxed, and comfortable.
Buy today
Flexible ways to pay for your Pathlite
80% assembled
Unboxing and building your Pathlite