Best E-Bike travel destinations
We'll give you a rundown of the top destinations and advise what equipment might be best for you.
The number of e-bike travel destinations worldwide is growing steadily as more and more people appreciate the benefits of this innovative technology. E-bike travel is ideal if you're a casual rider who's always wanted to go on a cycling holiday or a long-distance trip but didn't believe you had the required fitness level. With the little extra boost provided by electricity, you can go further than you ever thought possible and make the most of some of the world's most exciting and scenic cycling routes. This guide will give you a rundown of the top destinations and advice on what equipment might be best for you.
Which Country is Best for Electric Bike Trips?
The regions best suited for cycling will always offer exciting cycle routes, with a balance of demanding steep climbs, tricky tight corners, and easier straight sections where you can pick up the pace. Below, we've picked out a few of the top e-bike travel countries that can provide cycling thrills, fantastic sightseeing opportunities, and unforgettable landscapes.
E-bike Travel in Spain
Whether you're a cycling novice or a seasoned expert, Spain is a cycling destination that's tough to beat for e-bike travel. Hundreds of world-class professionals are based in and around the northern region of Girona, using it as a training base in preparation for competitive road and MTB races. And what makes the country most appealing to pros is what attracts thousands of recreational riders every year – ample cycle paths and trails, safe, well-maintained roads with courteous motorists, and incredible weather for most of the year.
Besides the trails of Girona, there are also thrilling cycling routes in the Sierra Nevada mountain range and on the island of Mallorca. However, if you're a little lacking in long-distance experience and you'd prefer somewhere with a gentler learning curve, the Spanish capital of Madrid could be a great place to try e-bike travel. This historic city has over 40 miles of bike lanes and 13 different routes spread all across the city. Head out there, and you can also take advantage of the popular BiciMAD service. This bike-sharing network has over 2,000 different e-bikes available at various points. And with over 65 charging stations, you can spend a whole day exploring the sights of Madrid without having to worry about getting tired or running out of juice. Similar services also exist in Barcelona and Valencia – two other beautiful cultural hubs that are extremely welcoming for cyclists of all stripes.
Electric Bike Trips in Germany
They might not have the guaranteed sunshine of a Spanish holiday, but electric bike trips in Germany are guaranteed to offer you plenty of cycling enjoyment and some truly spectacular scenery. The country has more cycle routes than any other in Europe, with conservative estimates putting the figure at around 150. You'll be able to explore spa towns, rustic hamlets along the banks of the Danube, and the sprawling landscape of the Black Forest. And you can do it all at your own pace, with the security and peace of mind of e-bike travel. Even if you're heading far outside a major city for a multi-day trip, you can quickly recharge your batteries at hostels, restaurants, and even campsites.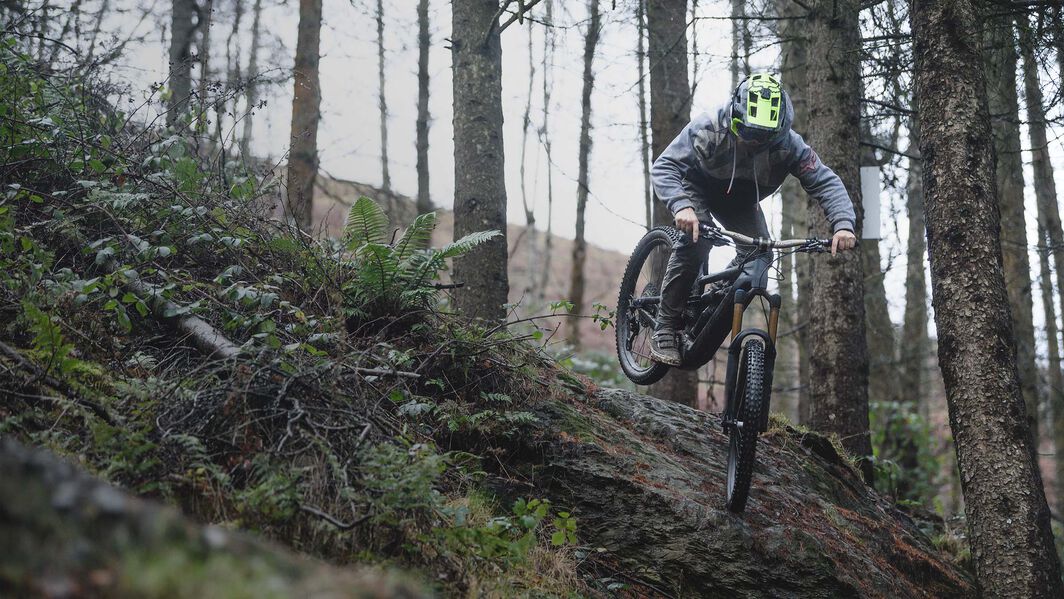 E-bike Travel in Denmark
Denmark is another e-bike travel hotspot that's well worth a visit. Your budget might not stretch as far here as it would in most other places in Europe, but the idyllic vistas and cosy hygge lifestyle more than make up for it. And it's known as one of the most cycle-friendly countries in the world. You can go on a two-wheeled adventure with gorgeous seascapes and quaint village roads and never stray too far from an e-bike charging point. If you want to test yourself and embark on a multi-day journey, you could do a roundtrip from Copenhagen across the Oresund Bridge to the Swedish capital of Stockholm.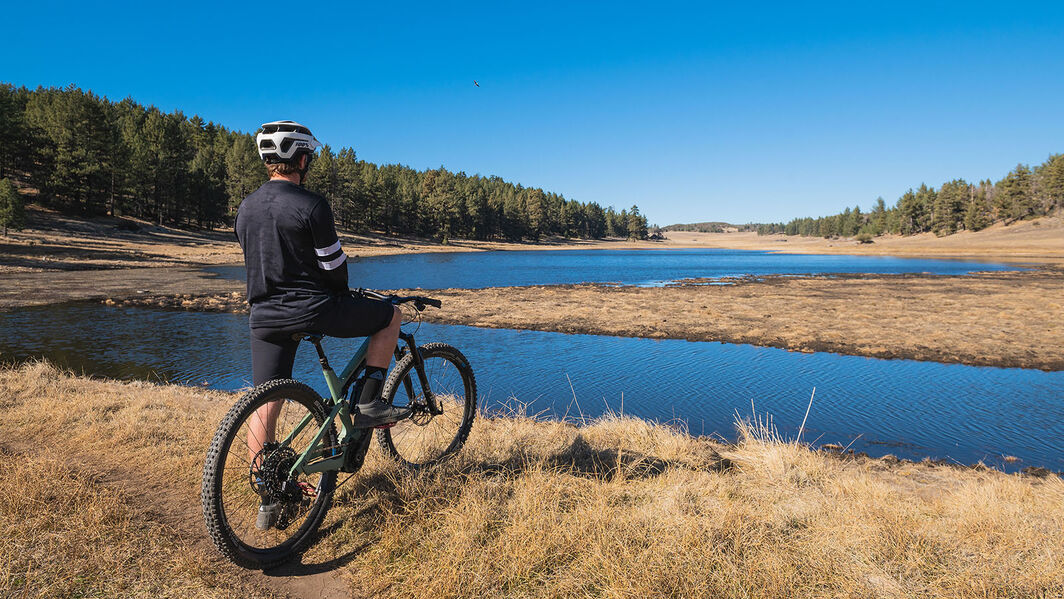 Essential E-bike Travel Equipment
Even if you're renting the bike while on holiday, you could save a lot of money on e-bike travel by taking your accessories and equipment. Mostly, you'll need a lot of the same things that you need for your everyday cycling activities.
Bike Repair Kit
Make sure you pack a compact repair kit with wrenches, pumps, lubricants, and other items to keep your bike running in case of emergencies. Take a look at Canyon's Bikecare and Service range to find the essentials.
Helmet
It might seem obvious, but it's easy to forget to pack your helmet when heading out on a cycling holiday. You don't want to have to pay extra for one and then struggle with an awkward fit for the whole time. To make sure you enjoy your e-bike travel as safely as possible, pick out some high-performance protective headgear from Canyon's extensive range.
Backup Battery
E-bike travel is becoming more convenient by the day, and wherever you go for your cycling trip, you'll never be too far from a charging point. But having a fully-charged spare battery with you will give you that extra peace of mind that you need to relax and soak up the sights of your chosen destination.
If you enjoy e-bike travel abroad, it might be worth investing in an e-bike that you can use while cycling back home. Canyon has several impressive models suited to MTB, road racing, gravel paths, and more. Take a look at our buyer's guide now, and find out which one is right for you. Or, if you're still unsure about the benefits of e-bikes, check out our in-depth guide.
E-bike Cycling Holidays Europe: What You Need to Know
Explore further than you have ever done before with the extra boost provided by your battery.
Spain, Germany, and Denmark offer plenty of cycling enjoyment and charging stations to bring peace of mind.
Pick up a spare battery and some essential e-bike accessories to make the trip go smoothly.
The Netherlands is a real cycling country, that may be clear. Although there are many beautiful routes through nature in the Netherlands, less attention is paid to exploring cities by bicycle. The Netherlands has many beautiful cities that are perfect for exploring by e-bike. Let's have a look at some of them.