Gravel bike or cyclocross: which bike suits me better?
Gravel bikes and cyclocross bikes are becoming increasingly popular. But what exactly are the differences?
At first glance, both gravel bikes and cyclocross bikes are relatively similar. However, a closer look reveals some differences between the designs. Gravel bikes have a wide range, depending on their particular features and area of use. You'll sometimes hear them called adventure bikes, too.
The basic design of all these bikes is similar, yet they are much more flexible to use than a classic road bike. There are differences in geometry, gearing, wheels and brakes.
The original idea for a cyclocross bike, on the other hand, was of a purely sporty character: good comfort, suitability for everyday use or even long distances were not initially in the developers' catalogue of requirements. Over time, however, cyclocrossers have developed more towards suitability for everyday use. Today there are some parallels with gravel bikes, but also clear differences. These mainly relate to tyres but also the ability to retrofit mudguards or luggage racks.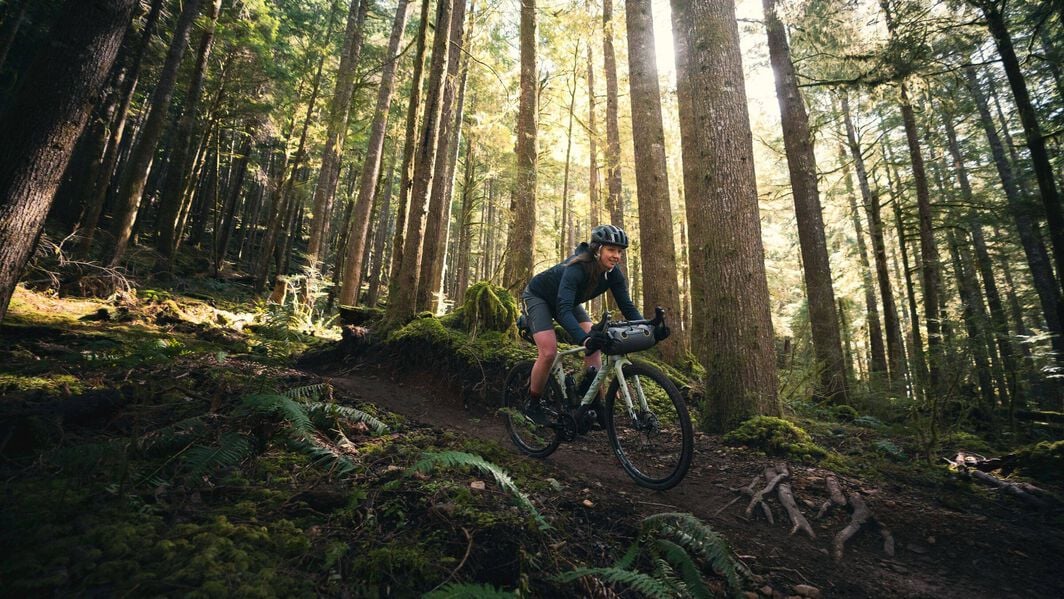 The characteristics of a gravel bike
Gravel bikes are positioned between road bikes and cyclocross bikes and are ideal for cyclists who mainly ride on the road and spend some of their time off-road. This bike category is ideal for riding in all weathers and on different surfaces.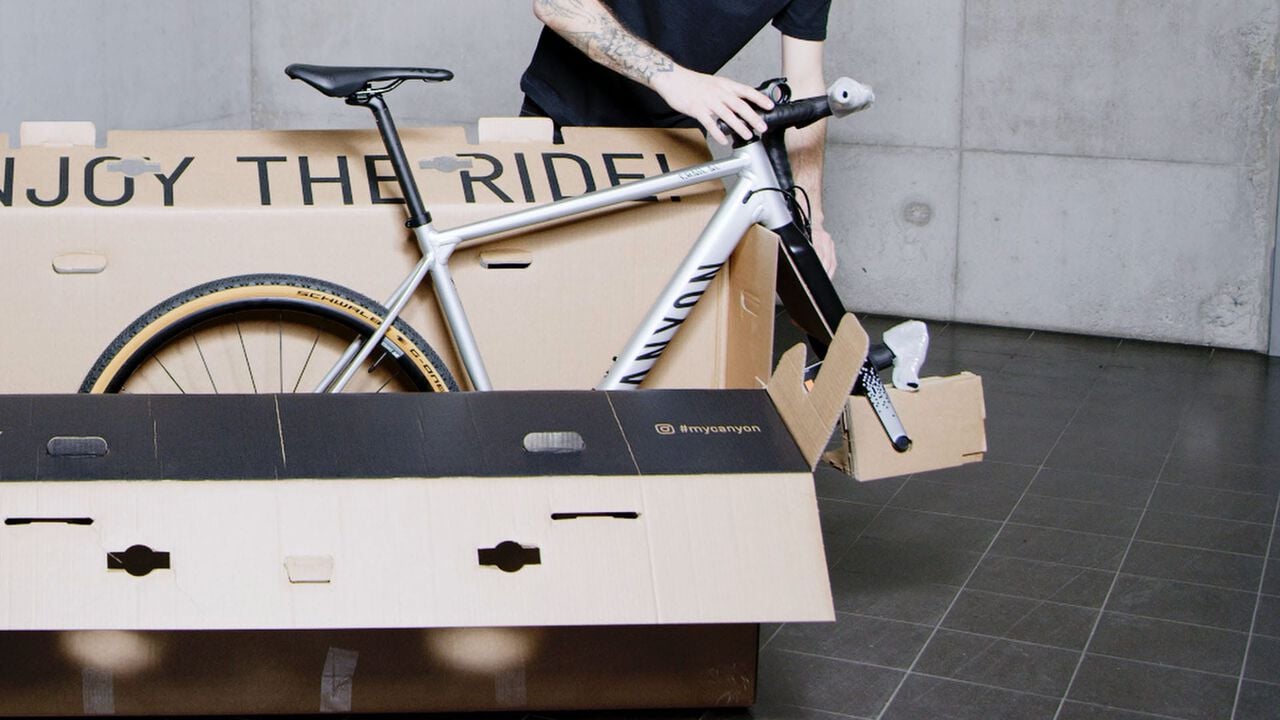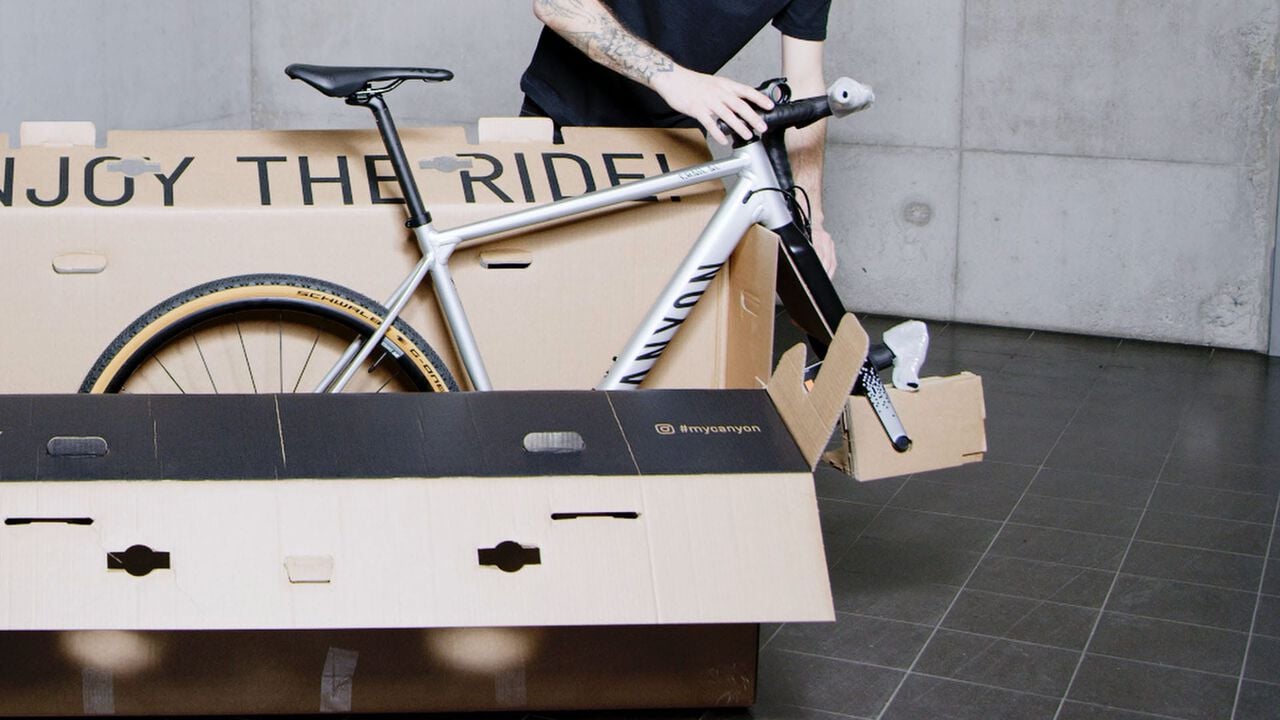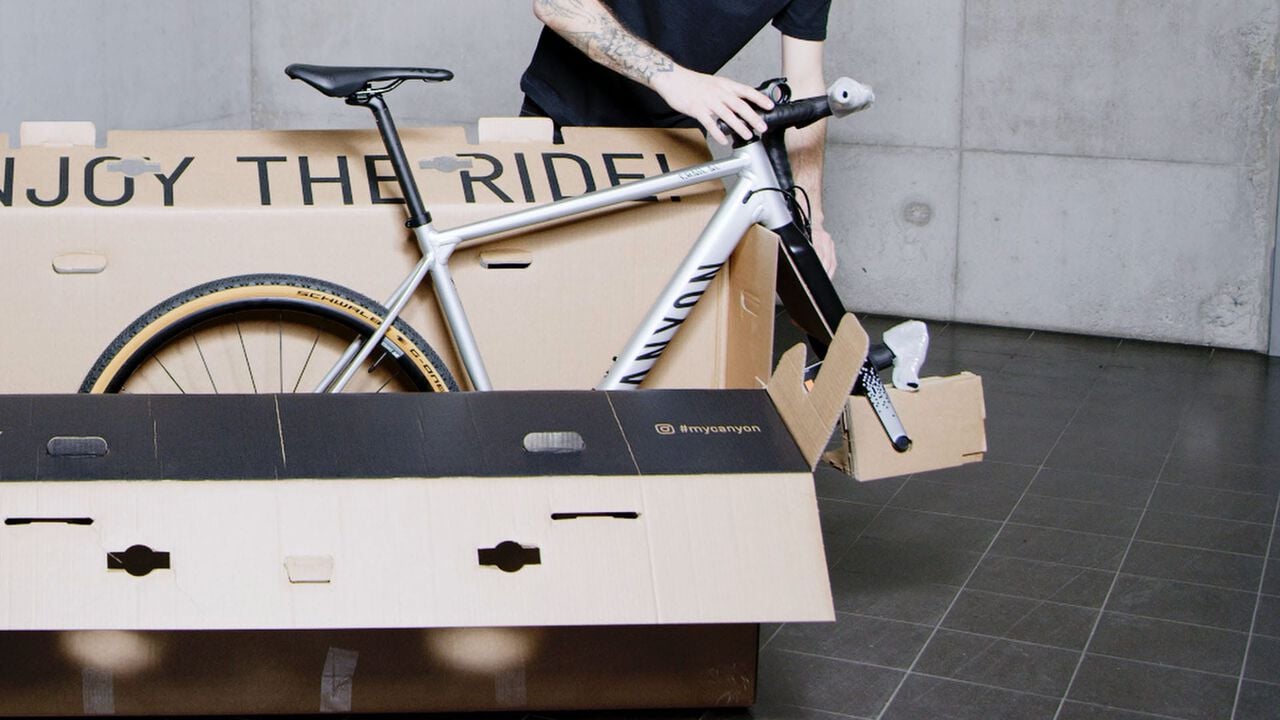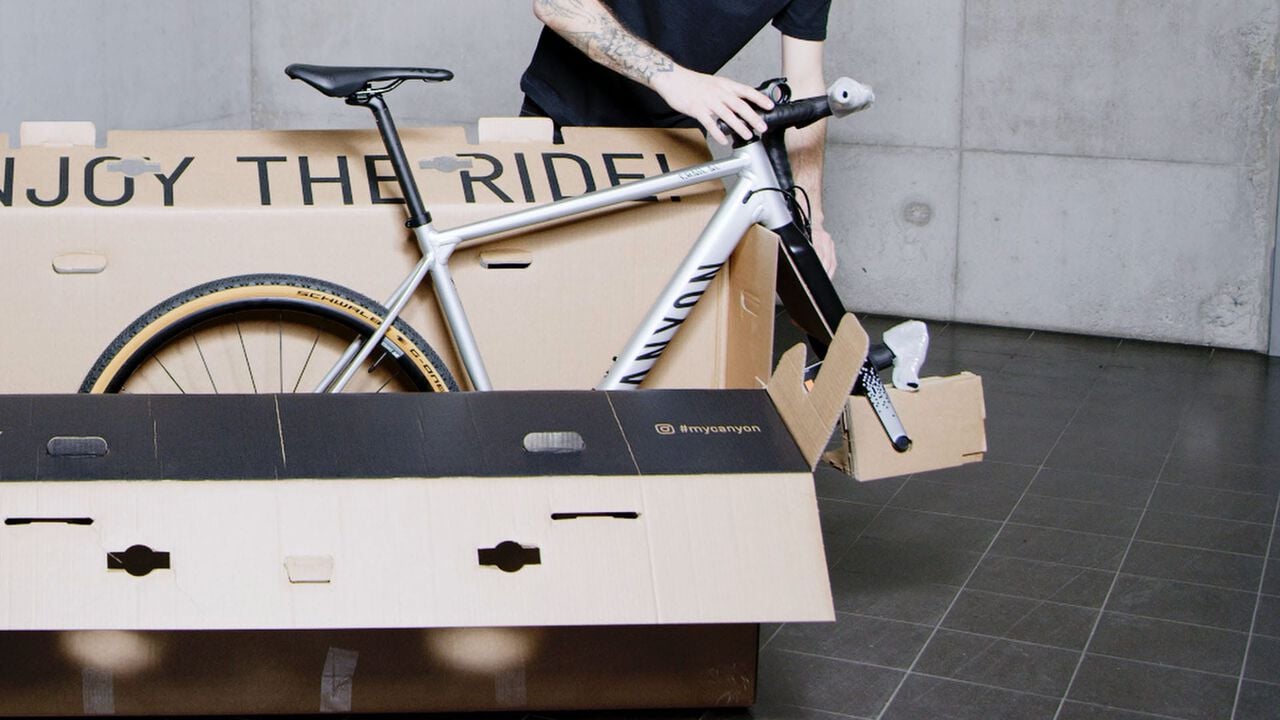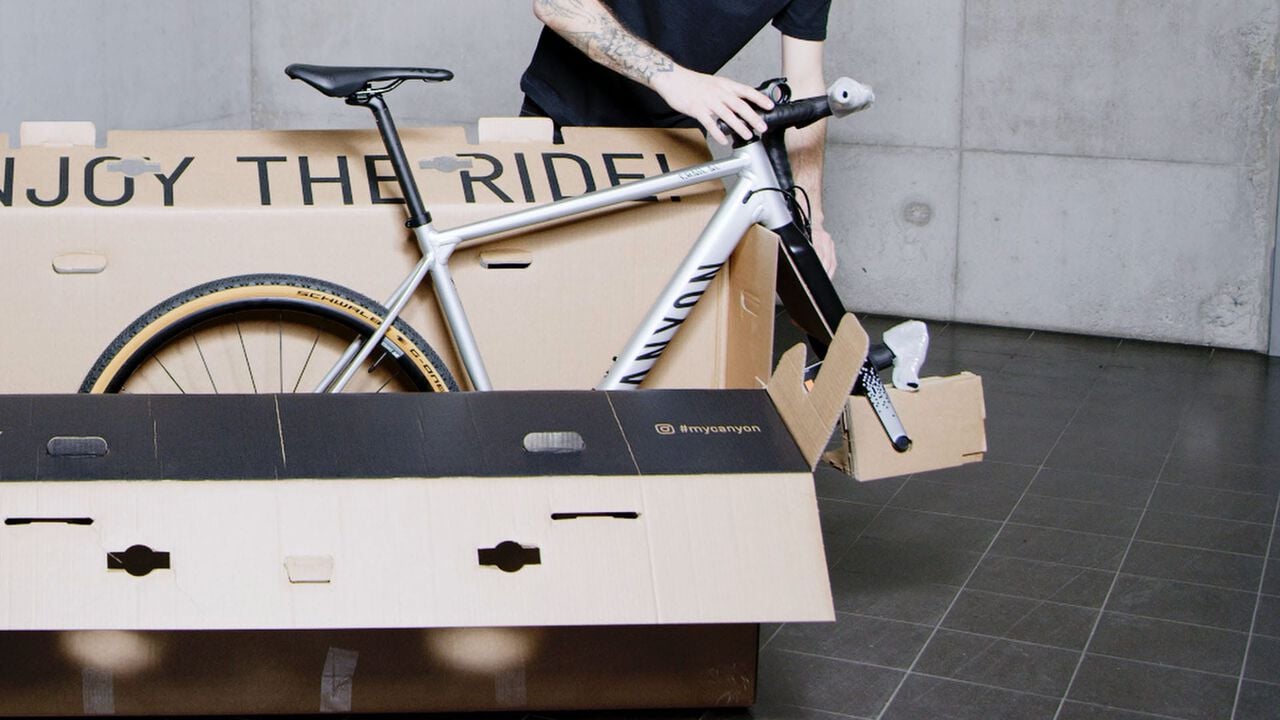 Features of a gravel bike at a glance:
Tyres:

The tyres on a gravel bike all have tread, however the width varies from a sporty 28 mm to a comfortable 45 mm. Wide tyres generally make the bike more comfortable but also sluggish to handle and increase rolling resistance. On these bikes are 28-inch rims (700c) come as standard, but some suppliers also equip their gravel bikes with 27.5-inch rims (650b). This rim size, popular with

MTBs

, improves off-road capability.

Geometry: The riding position on a gravel bike is more comfortable than on a road bike. This is achieved by combining a shorter top tube with a longer head tube. The result is a more upright position on the bike, which greatly improves its suitability for long-distance and touring. The bikes achieve stack-to-reach values from 1.5 to a comfortable 1.65, depending on the manufacturer.

Equipment: Gravel bikes can usually be fitted with mudguards or luggage racks. This makes them ideal touring bikes in all weathers. Some suppliers equip their gravel bikes with lighting and hub dynamos as standard. This means they even have approval for road use in Germany and can be ridden all year round.

Drivetrain: Gravel bikes offer the complete range of gearing options: classic road bike gears 2×11-speed with compact crank 50/34, sub-compact gearing 2×11-speed with 46/36 or even smaller, but also the increasingly popular one-by (1x) drivetrains such as SRAM's Rival or Force 1×11. In addition, 12-speed gearing is now readily available on gravel bikes.

Brakes: Disc brakes are standard on these bikes, as they offer optimal performance even in the rain or with a heavy load.
The characteristics of a cyclocross bike
A cyclocross bike is a slightly more off-road version of a road bike designed for racing. It is aimed at riders who use their bike predominantly for sport and mostly off the beaten track. 'Cross riders feel just as much at home on muddy forest paths as they do cross-country over meadows or on gravel. A cyclocross bike is sometimes carried for difficult sections, so frames are often very lightweight.
Features of a cyclocross bike at a glance:
Tyres: Tyres with a good tread pattern and width of 32 mm to 35 mm provide optimum grip on the terrain. For cyclocross racing, the tyre width is limited to a maximum of 33 mm. Cyclocrossers are generally equipped with 28-inch rims (700c).

Geometry: You ride a cyclocross bike more sportily than a gravel bike. The top tube and head tube are shortened, with a slight saddle rise. For more ground clearance, the bottom bracket is mounted a little higher, which also raises the bike's overall centre of gravity. Thanks to a flat steering angle, the bike can be perfectly controlled downhill and on changing terrain. The stack-to-reach values range from 1.5 to a very sporty 1.35.

The flattened top tube is also particularly striking. This makes the bike easier to shoulder for carrying. External cables are therefore routed on top of the top tube.

Equipment: Low weight and optimal performance are the most important features of a cyclocross bike. Mudguards or mounting options for luggage racks are not usually available.

Drivetrain: High gears are out of the question on this type of bike; smaller gear ratios with finely graduated gears are the better choice for changing terrain. With two front chainrings, 46/36, 44/34 and 42/32 are common; on the rear wheel, 11-28 or 11-32 cassettes are usually found. Single cranks have also become popular on cyclocross bikes. They save weight and you're less likely to drop your chain during a crucial part of a race.

Brakes: Disc brakes are also the standard on cyclocross bikes. Depending on the price range, they are either mechanical or hydraulic. Only extremely rarely do you still find cantilever brakes, as they do not offer the same performance.
Discover our Inflite cyclocross bike, which has won multiple world championships.
View all
At Canyon, you will find bikes in both categories to suit every taste. You can also get the necessary accessories as well as helmets and cycling kit for the perfect biking experience.
Cyclocross versus gravel bike - which is better?
Which bike category suits you better clearly depends on your main area of use and what type of rider you are.
Rider type A - sporty off-road on the Inflite
You see cycling almost exclusively as a sport and love to really push yourself. Bad weather doesn't scare you, and you prefer to ride off the beaten track. You like to forego comfort elements like mudguards in favour of sportiness, and you love to overtake mountain bikers on muddy forest tracks. You can pedal fast, and the small gear ratio lets you climb every incline. A small backpack is all you need for the occasional ride to work.
Rider type B - be flexible on the road with a gravel bike
Bikes have always been your thing, and even when it rains, your car often stays in the garage. You prefer roads and cycle paths but have no problem with gravel roads and a short stretch through the forest. You appreciate the sporty riding position and love to ride everywhere from the city to the wilderness beyond your front door. A wide range of gearing ensures that you can cope with any situation.

You also appreciate the flexibility of your bike, which you can easily equip with racks. Mudguards are not a problem for you either; rather, you are thrilled not to have to clean your clothes and the bike after every tour.
Summary: Gravel bike versus cyclocross bike
Deciding which bike suits you best is not easy. But after this article, you should see things a little more clearly: Think carefully about how you use your bike most often and how important everyday usability and comfort features are to you. Once you have made your decision, you can explore the appropriate category of Canyon. There you will find bikes with high-quality components to suit every taste. You even have the right to return the bike within 30 days if you don't like it.
Choose the best gravel bike for your needs. Figure out the pros and cons of all the models right here in our buyer's guide.