What are the main differences between the Canyon Lux Trail and Neuron mountain bikes? Keep reading to find out.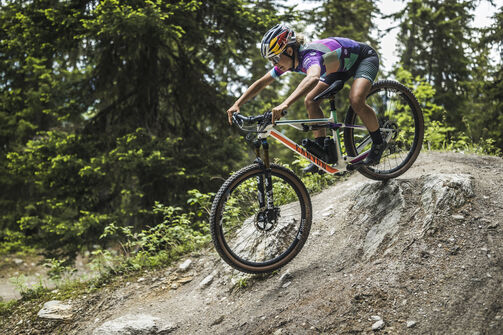 Trail bikes are some of the most versatile and capable mountain bikes out there. They range from short-travel to around 150 mm of bounce. The trick is finding the right trail bike for your style of riding.
For a few years now, the Canyon Neuron has been somewhat of a legend in trail biking. It's the choice for riders who want a bit of everything from their riding from long, technical descents to cross-country trails.
The geometry of trail bikes sits in the sweet spot between cross-country and enduro. It's more relaxed than full-blown cross-country bikes but a heavier frame and more forgiving spec for the gnarly terrain you might find underneath your wheels.
With the launch of the new Lux Trail, there's a new kid on the block that combines speed with trail capability.
What's the difference between the Lux Trail and the Neuron?
The new Lux Trail is a cross-country bike with a trail soul. It's a bit racier to enable faster climbing and better pedalling efficiency across most terrains. Its shorter front travel (120 mm) means it can handle more than your average cross-country mountain bike at the same time as pushing your boundaries. The Lux Trail is a fast, full-suspension 29er that won't disappoint.
The Neuron on the other hand is perfect for days spent exploring. While it's still good at climbing, the focus of the Neuron is on all-day adventure with its upright, more relaxed seated position. This bike is better for challenging yourself on new sections of trail as well as getting some speed on more flowy singletrack. You can rely on the Neuron to keep going all day every day.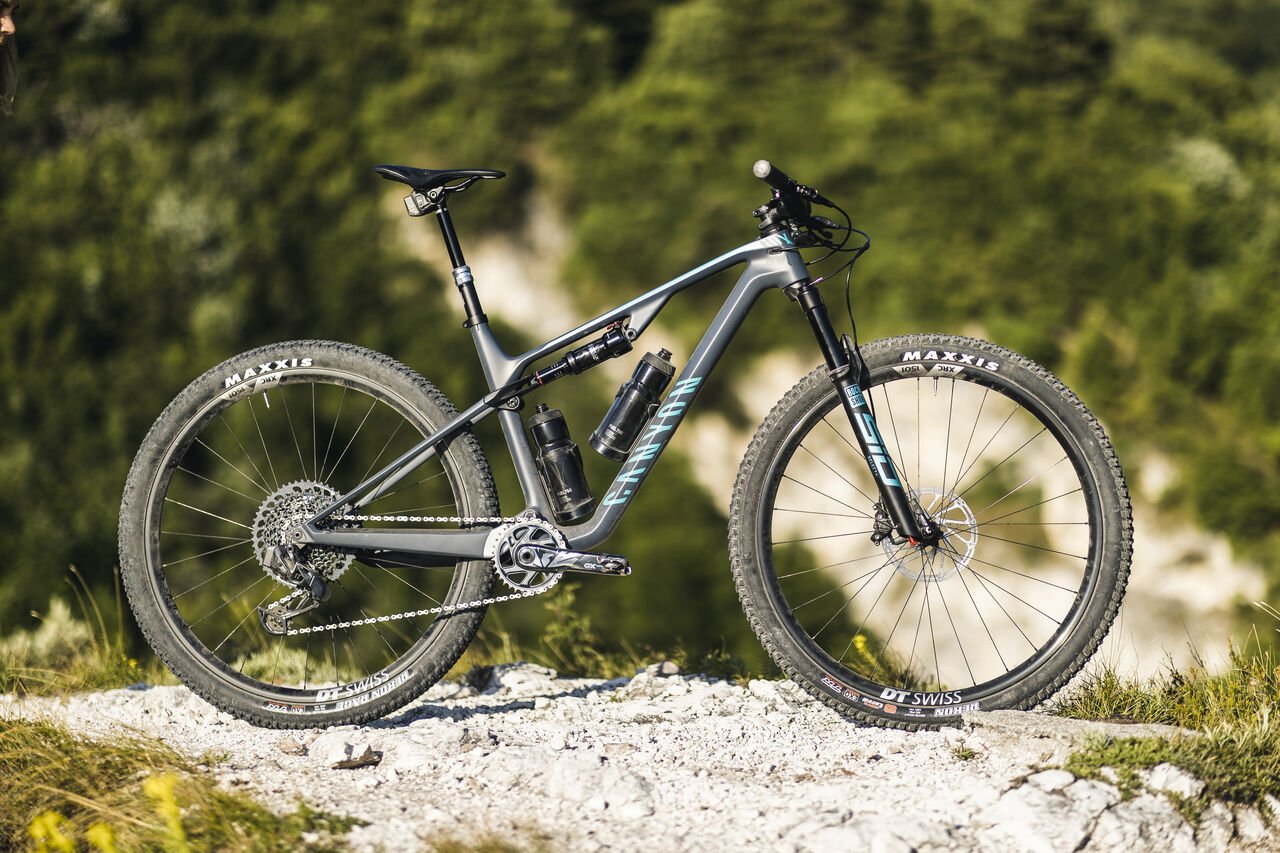 Lux Trail and Neuron compared
Why should I get the Lux Trail?
You want speed during MTB Marathons or stage races

You want to ride uphill fast

You want to build your confidence on technical descents

You want to spend all weekend on your mountain bike
Shop our latest range of the Canyon Lux Trail. Designed for comfort and speed.
View all
Why should I get the Neuron?
You want a bike that's an all-rounder

You want to try your skills on jumps and gaps

You need a more relaxed geometry for technical trails
Shop the Canyon Neuron. Available in carbon and aluminium, this is a perfect bike for trail riding.
View all
Lux Trail and Neuron compared
Lux Trail
Neuron
Front Travel
120 mm
130 mm
Rear Travel
110 mm
130 mm
Wheels
29"
2XS-S 27.5"
M-XL 29"
Bike Weight
10.9 kg
12.4 kg
Price from
3,249.00 US$
1,499.00 US$