Mullet Bike: Pros and Cons
The Mullet bike is growing in popularity in the MTB world. Check out this Canyon guide to the pros and cons of mixed-wheel designs.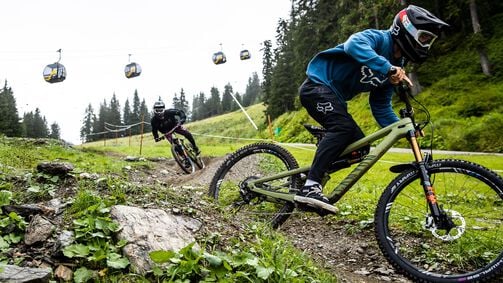 For mountain bikers who want to get the most out of their ride, the mixed-wheel bike is rapidly growing in popularity. With a large wheel in front and a smaller one in the back, this innovative design has become known as the 'Mullet bike', in reference to the classic mismatched haircut so beloved by hipsters, country music singers, and professional hockey players.

If you're a newcomer to the sport or a veteran who's only ridden symmetrical setups, you might be wondering: are mullet bikes good? And is a mullet the right choice for you? Before you decide, take a look at this essential Canyon guide to the pros and cons.