Test ride Canyon Bikes in Saalbach, Austria: with Sport Hagleitner
Test bikes, buying advice, service: introducing Sport Hagleitner, our latest exclusive Canyon Experience Partner in central Saalbach, Austria.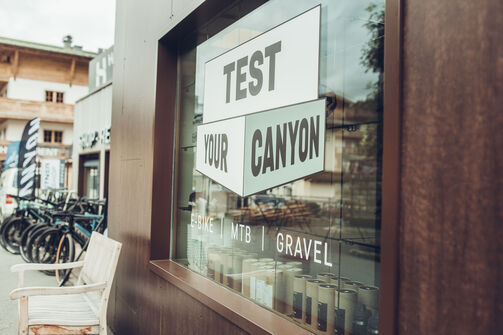 We want you to be able to test ride our bikes right where they belong – on incredible trails. So we teamed up with Sport Hagleitner, our latest Canyon Experience Partner, located right in the middle of Austrian MTB hotspot Saalbach.
This is your chance to test Canyon bikes, get advice on the Canyon range, or get your own Canyon fixed up by the professional mechanics on-site. Absolutely anything you need – from adjusting gears, to repairs, to sourcing Canyon spare parts, to tips on the best trails – the team at Sport Hagleitner will be happy to help you out.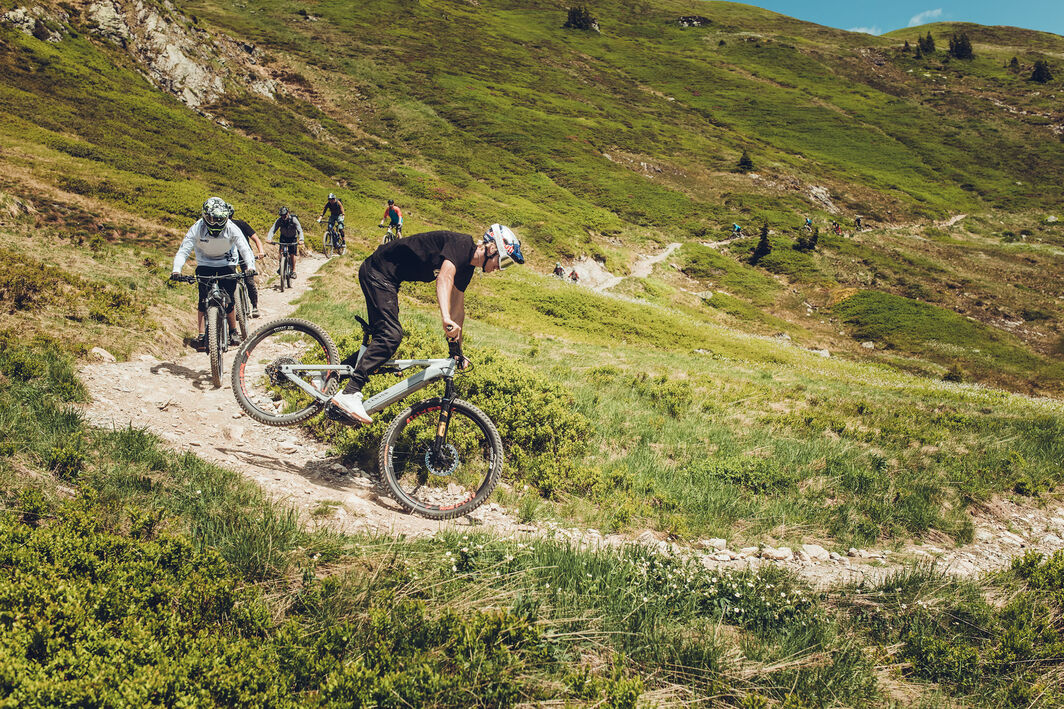 Sport Hagleitner is a rapidly growing, traditional sports retail company based in Saalbach now serving the outdoor sports community for over 70 years and in its fourth generation of family ownership. They operate across 3 locations located directly on the Schattberg X-Press - between Schattberg, X-Line and Kohlmais, Panorama Trail and towards Hinterglemm - specialising in skis, snowboards, and customised ski boots, as well as mountain bikes in summer with a focus on enduro and downhill. The entire team only works with the top brands on the market that the Hagleitner family and their team of expert employees stand behind 100%.
Alongside their extensive range of servicing, Hagleitner also have a range of Canyon test bikes for you to put through their paces on the trails around Saalbach. There's a huge selection of current models for you to try, such as the Torque and e-mountain bikes like the Neuron:ON, Spectral:ON and Torque:ON.
If you're more of a gravel rider, rent out the Grail - or Grail:ON with its extra motorised support – and discover the huge network of paths the area has to offer. Its perfect location in the middle of Saalbach right next to the Schattberg X-Press make the bike shop the perfect place to start a perfect day on the bike.
We're incredibly excited to announce our partnership with Sport Hagleitner, and hope you have an unforgettable time out on the trails!
With numerous Red Dot Design Awards, Canyon Bicycles represent a combination of technology, design, and quality like no other company in the bicycle industry. In March 2023, they collected another award for the Roadlite:ON CF 9 LTD. So, what makes good bicycle design, and what's the creative process?