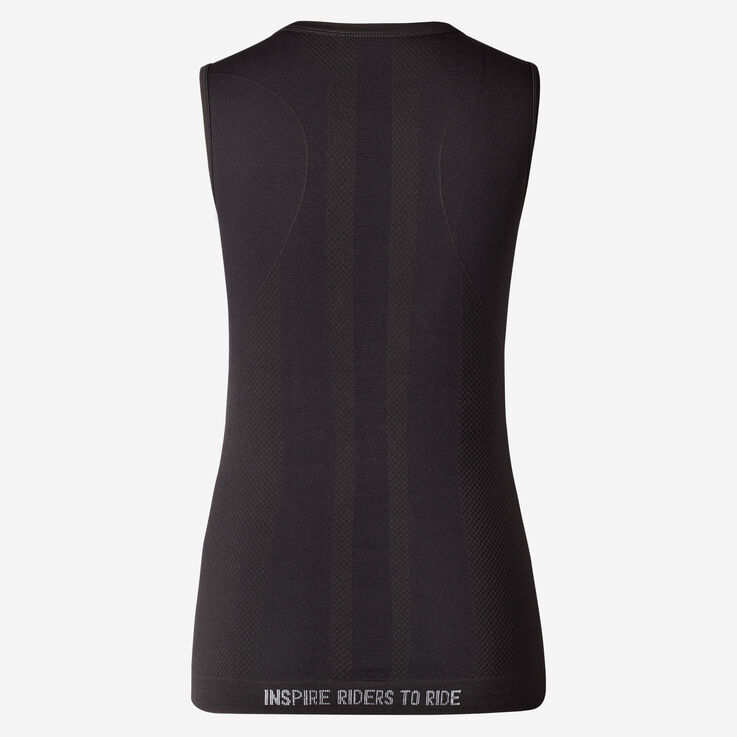 Canyon WMN Signature Pro Base Layer
Was 31.95 US$
You save 11.00 US$
Color:

black

Color only available to members. Register .
Select your Size:
Color only available to members. Register .
30 Day Return Policy

If you're not 100% satisfied with your Gear purchase, return it within 30 days in an unused condition for a full refund. The 30 day period starts once you receive your goods and is complied with by return of the goods to us within 30 days.

2-Year Guarantee

We take responsibility for defective products. If you notice any inherent issues with your Gear within a two-year time frame of receipt, please fill out a Guarantee Request under Customer Service below.
Average customer rating
4.4 out of 5
5 customers reviewed
Product description
If we feel comfortable, we can ride faster for longer. It's that simple. Without a good base layer, sweat heats you up on the climbs and chills you on the descents. To combat this, our Canyon WMN Signature Pro Base Layer regulates body temperature, keeping you comfortable and is the ideal foundation to work in a system with your other kit. Acting like a second skin, this seamless design does not restrict movement and is constructed from polypropylene (63%) to wick away moisture, nylon (27%) to provide stability and spandex for a close fit. The Signature Pro Base Layer can be used across a wide range of temperatures, containing an added permanent and natural silver ion that provides antibacterial properties and suppresses sweat odor.
Features
Pro Base Layer will keep you comfortable, making you ride faster for longer
Wet conduction is 32X faster than dry
Seamless design provides a comfortable "second skin" fit; with no restrictions to movement
Knit using water hating polypropylene, nylon for stability and spandex for form fit while providing a wide temperature range in use and comfort
A permanent and natural silver ion is added for antibacterial function and during long-term rides it can also suppress sweat odor
Details
Material: 63% Polypropylene, 37% Nylon
Contents
1 x Canyon WMN Signature Pro Base Layer
We're in Control
Our business model gives us the advantage of knowing exactly where our products come from, how they are made and what they are capable of. Canyon products are exclusively available at Canyon.com, so you can trust the quality you are getting.
Disclaimer
Subject to technical modification without notice. Errors and omissions excepted.
To finance your order:
Select the 'Financing' payment method at checkout and enter the amount you wish to be financed. You will be forwarded directly to the online application page of our partner, Consors Finanz BNP Paribas. After you have entered your information, the application will be immediately checked directly online. If your application is accepted, you have to confirm your identity (1. over the Internet or 2. in a post office) and sign the contract (1. online via mTAN (SMS), or 2. print out the credit agreement, sign it by hand, and send it in by post). Your order will then be processed and we will deliver the goods to you as quickly as possible.
Instalment Calculator
No credit checks, 0% interest. Pay monthly for your order with your existing credit card.
Instalment per month
null
How to order:
At checkout, select the 'Interest-free instalments' payment method.

Complete your order

You will be redirected to Splitit to set up your payment plan.
If your bike isn't in stock you will receive a payment link about 14 days before shipping.
How payment works:
The first monthly payment is charged on your credit card when your order is shipped.