How electric bikes can boost your fitness goals
Let's talk about the benefits of electric bikes and how they can improve your health, both mentally and physically and save you money at the same time.
The buzz behind the hype
Look at the cover of any fitness magazine and you can be overwhelmed with all the different ways people are trying to stay fit – drastic diets, rigorous routines and expensive gym memberships seem to dominate the forefront of the term 'exercise' and can leave you feeling somewhat deflated. But at Canyon we believe exercise should be enjoyable first and foremost and want to prove how electric bikes aren't a short cut, but the very tool you've been searching for to get that endorphin hit.


The numbers
According to a recent poll, over 40% of all people who made a New Year's Resolution said their goal was to exercise more. We all know these well-made plans are hard to adhere to, and there are many barriers we face when trying to reach our goal, which may be why only 35% of those people who resolve to get fit continue to the end of the year. This is where an e-bike could make the difference. Stripping away that initial hurdle of effort, an ebike can encourage you to get out on the bike when you might not previously have been motivated. Gone is the notion that riding an ebike is cheating, in fact by enabling you to ride further and more often they are a proven tool to boost aerobic fitness and core strength. With health advisors recommending we hit a target of 2.5 hours of moderate exercise each week, maybe an electric bike could be the thing you're missing to help get you out the door and get the heart pumping.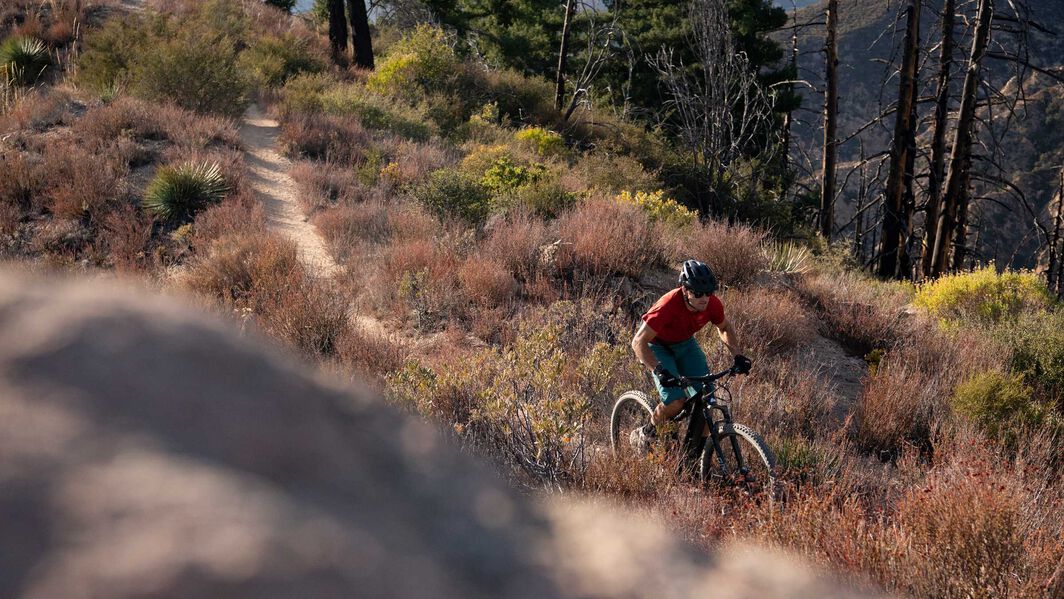 Spoilt for choice
When it comes to ebikes, you've never had more choice: electric road, electric city, electric hybrid and electric mountain bikes are now available in a fully charged electric version. So, whether you're looking for a tool to help with the daily commute, to get you up that sweeping climb or to hit the trails, there's an ebike to suit your needs. At Canyon, we've always challenged ourselves to make the best bikes in the world and this extends to our expanding range of ebikes. We've chosen the best manufacturers to pair the right battery and motor systems with our precision engineering to provide the best ebike in every discipline.

Entering the e-bike scene in 2018 with the Canyon Spectral:ON equipped with the Shimano Steps electric system. We pushed the boundaries, introducing the mullet bike before it was even a thing then released the Neuron:ON: its shorter travel sibling to complete our eMTB range and offer something for every off-road ride style. Not stopping there, Canyon matched the stylish Roadlite:ON with the Fazua all-in-one battery and motor system to offer a lightweight electric hybrid to help you out on the open road. With new models coming out such as the Pathlite:ON, the all-road hybrid utilising Bosch's latest drive system, and the Endurace:ON our first true electric road endurance bike, there's a bike to suit every ride style and encourage you to get out pedalling more often.

In 2021, Canyon launched its very first electric downhill mountain bike, the Torque:ON and in doing so upgraded the entire E-MTB range with the Shimano EP8 motor.
Mountain, road, fitness and touring: find out why every Canyon e-bike is equipped with the ideal motor for its specific use and which one is right for you.