Beginner's Guide to MTB marathon
Are you excited to have a unique experience riding your MTB? Here are some tips to get ready for your first MTB Marathon race.
Every mountain biker has at least one MTB Marathon race marked on their calendar. The Granfondo MTB are an unmissable event for many amateurs. It's a perfect opportunity to get in the game and cross really amazing mountain landscapes. Are you ready to live a unique experience on your MTB ? Here are some tips so you won't miss a thing!
What is a mountain bike race?
Since 1990, when the first MTB World Championships were held, this category has developed and specialised. Thus were born the various disciplines that make up the landscape of MTB races: Cross Country and Cross Country Marathon, Enduro, Freeride and Downhill.

Today we are going to explore the discipline of Cross Country Marathon.

A MTB Marathon race is the off-road version of the Granfondo and has similar characteristics to Cross Country races; the big difference being the greater distance and duration. The routes vary from a minimum of 60 km to a maximum of 120 km. The peculiarity of these races is that all the categories compete together, so at the starting line there are both enthusiasts and professionals. Most marathon races are characterised by routes that develop in mountainous areas and are usually held in the period from April to October due to the generally milder weather conditions.

The UCI has regulated XCM World Championship since 2003, in which professional teams such as the Canyon Northwave team.
MTB Race Terms
- XCM: Cross Country Marathon (race with distances from 60 to 120 km)
- Short: short race route, generally around 60 km
- Long: long race route, generally around 120 km
- Hardtail: bike with only a front suspension fork
- Full suspension: bike with a front suspension fork and a shock on the rear
- 29" or 29er: bike wheels with a diameter of 29 inches
- 27.5" or 650B: bike wheels with a diameter of 27.5 inches
- Mullet or mixed: bikes with different wheel diameter between front and rear
- SAG: how much the suspension sinks. The level of sag is used to calibrate the suspension to improve its ability to quickly absorb stresses
- Quick release pedals or SPD: pedals equipped with cleats to anchor the shoe
- Flat pedals or flats: flat pedals generally equipped with pins to provide more grip
Apparel and gear for MTB races
In MTB Marathon and XC races, the bike kit is similar to that used in road cycling: technical jersey, shorts or bibs with pad depending on preference, reinforced gloves, eyewear to protect from sun and air and a helmet that is light and breathable.

Most XCM races take place between April and October, so you can opt for summer clothing (short-sleeved jersey and shorts). Essential is a thermal base layer if you suffer in cooler temperatures at high altitude and a good windproof and rainproof gilet, which is necessary for descending the high gradients sometimes during unpredictable weather in the mountains.

To push on the uphill stretches and have more stability on the descent, it's advisable to use clipless pedals and of course the shoes In the race you will almost always have to take care of any punctures or technical problems: get a saddle bag in which to store spare tubes, a pump and a multitool for quick repairs.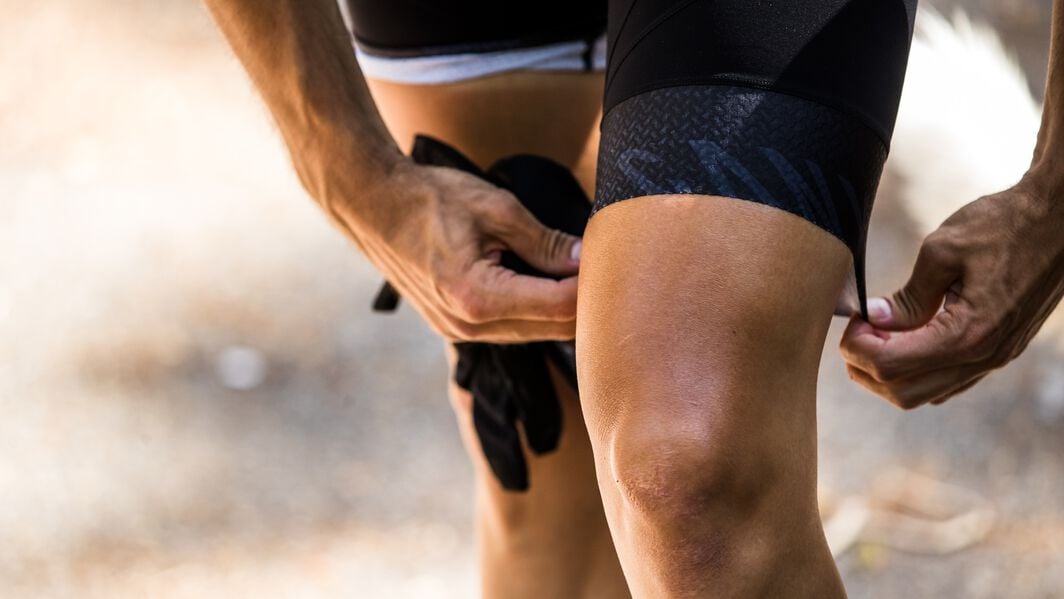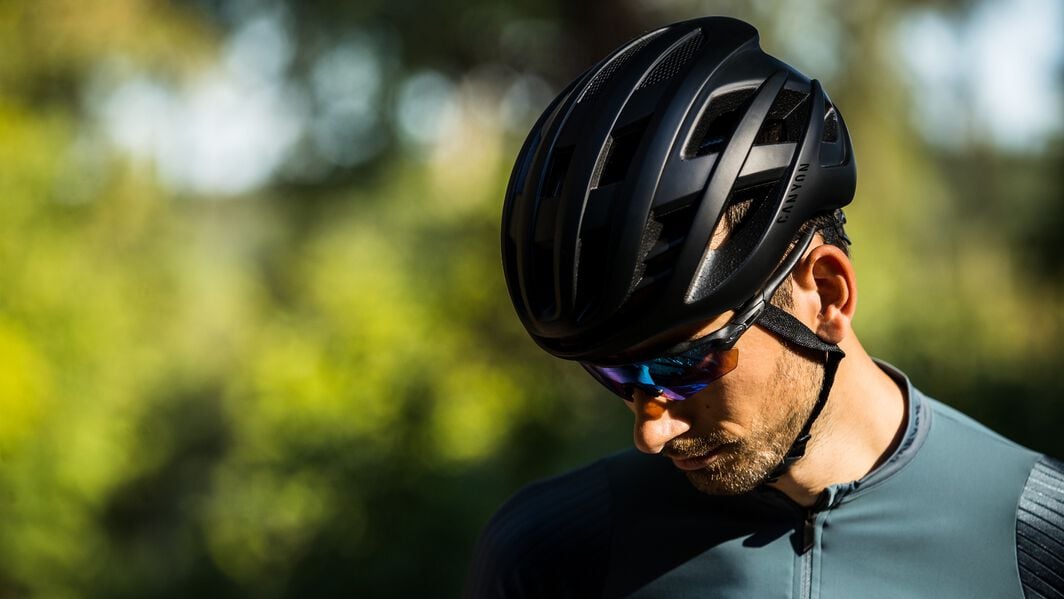 Which bike is best?
The choice of MTB for racing depends mainly on your goals and your level.

If you have entered in a professional category, you should definitely opt for a carbon MTB, as it's lighter and more agile. Depending on the conditions of the race and the route characteristics, you can choose to tackle it with an hardtail that is lighter and more stable on the climbs, such as the Exceed. If the course includes particularly technical descents, it's better to opt for a full suspension bike like the Lux World Cup which offers front and rear travel between 100-110 mm.

Amateurs who want to join a Marathon race to have fun and experience the thrill of pedalling through incredible alpine landscapes can opt for more affordable aluminium bikes. Evaluating the race itinerary, you can choose an aluminum hardtail like the Grand Canyon or the Neuron and have complete control on the descent thanks to the 130 - 140 mm suspension.
Training for MTB Marathon Races
The specific training for the race varies depending on whether you decide to tackle the long or short distance.

The long distance generally involves a challenging elevation gain and the duration of the race is considerable. Some marathons may require up to 8-9 consecutive hours of effort in which long climbs alternate with technical descents and flat sections where you need to put the hammer down to make up ground. To improve your performance in the weeks leading up to the race, you may decide to integrate endurance rides into your planned skills sessions, as this is a fundamental element of a long MTB Marathon race.

There are two options that can be alternated and combined: it's up to you to find the perfect balance for your goals. It's a good idea to include long sessions that are not too intense with a reduced elevation to focus primarily on the duration. Shorter, higher intensity sessions will train your threshold and improve anaerobic strength.

To get good results in the short distance you will have to focus on strength: length and elevation gain are in fact less and you won't have the time to make a difference during the race. Training should focus on intervals: it is a good idea to find a circuit with a constant gradient and do it several times. Don't forget to train yourself to ride uphill on rough and steep terrain.


The experts' advice
Kristian Hynek (Canyon Northwave MTB Team rider) is a member of our international MTB Marathon team; he has years of experience and has competed and won many races in this category. We asked him for some advice for those who are about to line up for a MTB race for the first time and some tips on training and nutrition. Take notes!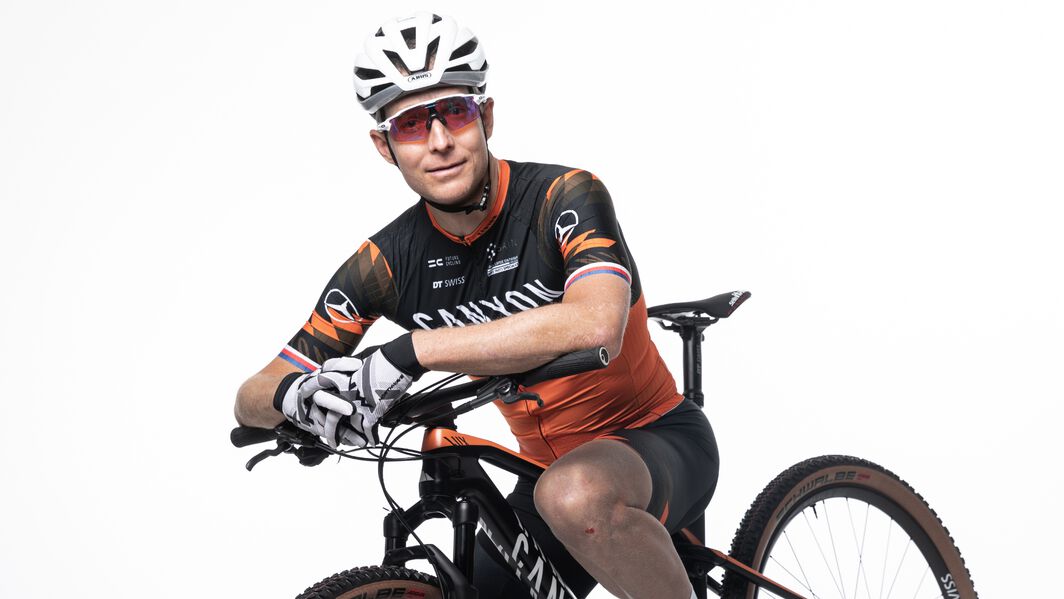 How do you train for an MTB race?
As pro athletes we train the entire year, so it is not that I would train specifically for a race. I always try to tune my shape and balance the resting versus training for the event.
What's your cheat meal? And your favourite pizza?
Cheat meal? Not sure if I can call it meal, but my cheat is chocolate as for many other cyclists and human beings I guess. Pizza is for sure one of my most favourite meals and can be actually considered little bit as a "cheat". And the best one? Usually italian and to choose one would be Prosciutto crudo con Rucola.
What's the best way to celebrate a victory? Can a big celebration influence the trainings planned for the next days?
Yes, you are right. You always have to keep that in mind. For one big celebration you could lose a lot of days of hard training and preparation that was done. So usually just a small beer or glass of wine and leaving the celebration for the end of the season.
How do you stay motivated during the season?
Of course you have some ups and downs during the year and career and keeping yourself motivated is one of the keys. But I am loving what I do, I am very very fortunate to be doing this as my job and just reminding this to myself makes me happy and motivated to work hard and improve.
What would you say is the coolest place you've ever gone riding?
Well, this is a hard one! There are so many places arounf the World for riding and I can not pick one. Italy in general is for sure one of these places. Another great place is for example Breckenridge in USA Colorado or even just my home area offers some great riding and trails.
What's your favourite Canyon bike?
LUX! Fast, light, reliable, great looking!!
Do you have any advice for the Dolomiti Superbike? Training tips? Which are the tricky sections?
Dolomiti Superbike is one of my most favourite races. It is not an easy race: there are not really any technical or tricky sections, but is extremelly hard physically. You need to be prepared for long climbing, fast descends that are sometimes pretty sliperry – these are places where you need to take care when descending, not to be catching time there.

Training tips? Prepare for long climbs, if your training area allows you, train on a long climbs, do a lot of longer tempo (up to 60minutes) and FTP (15-20mins) intervals. Also keep in mind and plan a good feeding strategy for the race!
Kurt Ploner, organiser of Dolomiti Superbike
The Dolomiti Superbike stands out as one of the most legendary races in the Italian Marathon scene and indeed Europe, renowned for its breathtaking views of the Dolomites, a UNESCO World Heritage Site.

For several years now Canyon has been sponsoring the event which takes place every July in South Tyrol: if you are planning to participate in the next edition don't miss the special tips from its organiser, Kurt Ploner!
How was the Dolomiti Superbike born?
The Dolomiti Superbike was founded in 1994 by a bunch of friends who were passionate about mountain biking. We had our first competitive experiences in Switzerland. MTB marathons of over 100 km in length and gradients of over 4,000 metres. Hence the idea of organising a 120 km race with 3,600 metres of elevation in our area, involving the entire valley. It was something brand new for Italy. At the start line of the first edition in 1995 there were 623 participants from 10 different countries. A remarkable success at the time.
How do you create a XCM route?
The course has changed a lot in the 26 years of its history. It started with the classic cross-country races of about 50/60 km and then reached over 100 km thanks to the evolution of bicycles. Just think of the weight, the first forks, the carbon mtb, the first full-sus mtb and the 29er nowadays.
At what point on the route is the race decided?
Our race is almost always decided on the last climbs, especially the classic Prato Piazza climb, where we reach over 2,000 metres above sea level.
What have been the most emotional moments over the years?
Certainly, I remember the first edition very well. At the start there were over 600 bikers, something never seen in those days. Then the tenth edition, when a sudden snowfall forced us to halt the competition. With the participation of many volunteers, firefighters, mountain rescue and military, we managed to avoid a tragedy.
What should not be missing in a MTB event?
In a mass event like ours, where weekend warriors meet the pros, the organiser must be able to create that satisfies both groups. This happens with the setting up of the team village, the expo area dedicated exclusively to companies in the bike industry and a kermesse that is perceived as a sort of village festival.
Who participates in the race?
Most of our participants are Italians. We have a foreign participation of 30% and over 40 nationalities present. The average age is the so-called "middle agers" from 35 to 45 years old. The participation of Elite athletes has always been the centre of my attention. In all these years I've always tried to have some of the best riders in the world and also some important names from the road world, such as Cadel Evans.
What advice would you give to those who are about to face the Dolomiti Superbike for the first time?
Let's say that the short distance of the Dolomiti Superbike has been studied to guarantee a participation also for bikers with less experience. The technical sections are feasible even for beginners and this also applies to the distance and elevation gain. All you have to do is enter the competition to feel the adrenaline rising.
Enter a MTB Marathon
Training completed, bike tested, full equipment: there is only one thing left to do. Pick up your bib number and get ready to live a unique experience!
Which mountain bike is best for beginners? Glad you asked! As our range of mountain bikes expands, we've found that there's something for everyone no matter your ability, riding style or budget.