Inspection & Repair
Do you want to send your bike in for an inspection? Does your bike require repair after the warranty or guarantee has ended? Does your bike require replacement of worn parts or need maintenance work?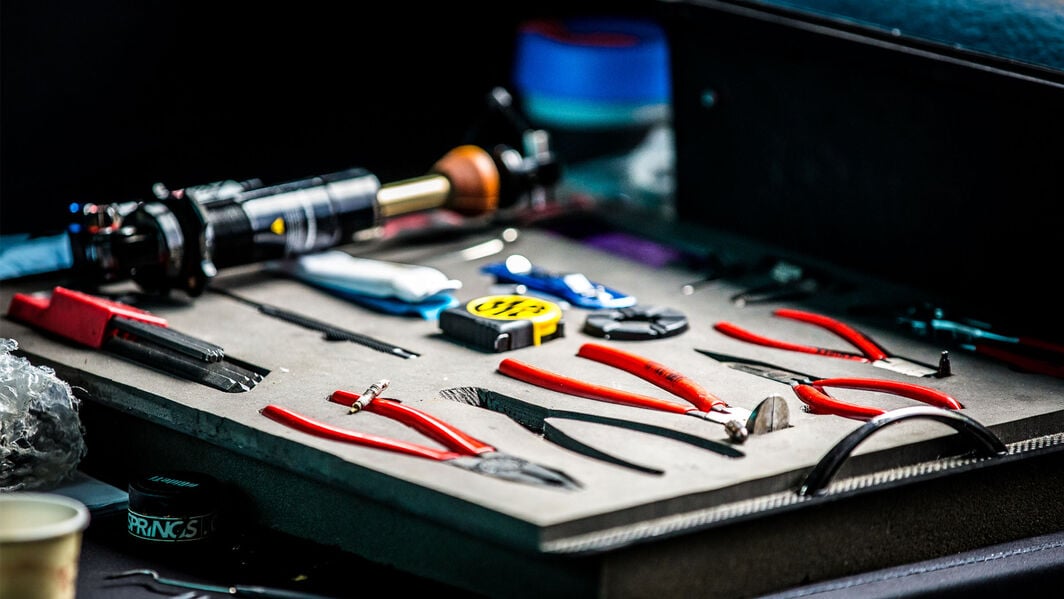 Canyon Factory Service - Koblenz
We offer the following service packages
Annual inspection - for more information, see below

Servicing of suspension parts - can be added to every service order at an additional charge - (59,90 € - 139,90 €) - for more information, see below

You can request further services via the contact form
Road bikes (including Roadlite) 69,90 €

Hardtail mountain bikes (including Pathlite) 79,90 €

Full-suspension mountain bikes 89,90 €

E-Bike Inspection 109,90€
5 steps to get your bike serviced
Complete the Inspection & repair contact form. Remember to state a maximum cost for additional work that may be required. After you submit the form, we will send you a shipping label (for customers in Germany) or arrange the return with UPS (for customers outside Germany).

Pack your bike carefully, preferably in the Canyon Bike Guard, and attach the returns label to the box.

Send your bike back to us by mail.

Our expert mechanics will inspect and service your bike. If we find any damage that would result in the repairs exceeding the maximum additional costs you specified in step 1, we will contact you.

As soon as we've carried out all necessary servicing and repairs, we will return your bike to you immediately, with a service report and invoice enclosed.
Servicing of suspension parts and dropper posts