The Tour of Cambridgeshire: Incentives to get you riding!
Looking for an event to get you out on your bike over the summer? Canyon has partnered with the Tour of Cambridgeshire bringing you a weekend of cycling for all plus incentives to get you out on the bike and into training.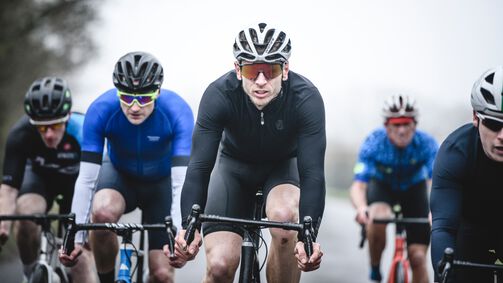 Win a Roadlite CF 8.0!
Canyon has partnered with the Tour of Cambridgeshire bringing a weekend festival of cycling on closed roads this September. As an event for all abilities and ride styles, we thought we would celebrate this by giving away a Canyon Roadlite CF 8. This is the perfect bike whether you're commuting to work, just starting out riding or exploring new roads at the weekend with friends and family. And that's not all… we've partnered with fellow event sponsors High5, Muc-Off and POC to include VIP entry to the Tour of Cambridgeshire, a workshop bundle, a nutrition pack and voucher, and a helmet and some sunglasses.


Come and find us at the Tour of Cambridgeshire
This is an event for all and has something for every ability and type of bike, from family rides to Gran Fondo World Championship qualifiers come and explore a festival of bike fun. We'll be situated in the indoor expo area where we will be showcasing the huge range of bike and industry leading technologies that Canyon has to offer. We'll also have a massive fleet of bikes you can test-ride around the dedicated demo circuit. From mountain bikes to TT bikes, we have every cycling discipline covered. Our friendly staff will be on hand to answer all your cycling related questions and queries!