Full-Suspension Mountain Bike Buyer's Guide
Need a full-suspension mountain bike but confused by all the options? Our buyer's guide will help you get the best MTB.
Buying your first full-suspension mountain bike? Or maybe you're looking for a more specialised mountain bike tailored to your style of riding? Whatever the reason, our buying guide is here to help. We know buying a new bike can be a daunting process but we're here to help you make the right decision.
What is a full-suspension mountain bike?
A full-suspension mountain bike has front suspension in the fork as well as rear suspension (often referred to as a shock) whereas hardtail mountain bikes only have a front suspension fork. Full suspension MTBs are better suited to rough, technical and often steep downhill terrain.
Suspension improves comfort, traction and control over gnarlier terrain and in turn creates a more enjoyable riding experience.
What types of full-suspension bikes are there?
You'll find a range of full-suspension bikes across four disciplines of mountain biking: cross-country, trail, enduro and downhill. They come with 27.5 inch or 29 inch wheels depending on the frame size or rider preference, so you can be sure you'll roll over all the rocks, roots and ramps when you're out on your bike.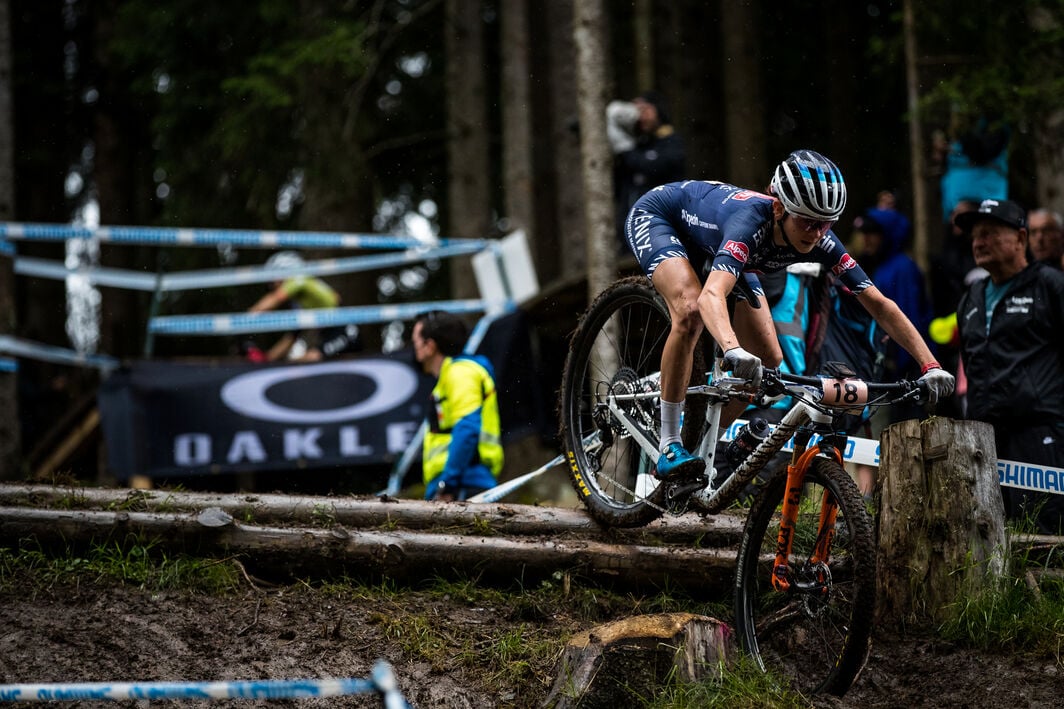 What do I need to know about full-suspension mountain bikes?
Full-suspension mountain bikes can be made from all the common frame materials including carbon and aluminium. Some manufacturers also make mountain bikes out of steel and titanium.
All modern mountain bikes have disc brakes, wide handlebars and fat tyres. All these features enable you to ride comfortably and efficiently at the same time as allowing you to push your limits.
The geometry of a full-suspension mountain bike will depend on the desired ridestyle of the bike. A mountain bike designed for climbing uphill will have less focus on downhill capability. The headtube angle and wheelbase length help keep traction on the ground below. The specific angles and lengths will differ from model to model.
If you get a bike that's too small for you, you'll end up way too cramped and struggle to centre yourself on the bike therefore reducing comfort and stability. Get a bike that's too big and you'll be overstretching and risking injury, not to mention losing a degree of control every time you go out. Use our Perfect Positioning System to figure out the best size mountain bike.
Does full-suspension make a difference?
You'll benefit from a full-suspension mountain bike if you:
Intend to ride really technical terrain: extra suspension improves how easily the bike can move over rougher trails and singletrack. They're more forgiving of rider errors when it comes to choosing lines compared to a hardtail. A lot of full-suspension mountain bikes are also specced with dropper seat posts, which will help you on technical downhill sections of trail. Droppers keep the saddle low so you can throw your weight over the rear wheel when descending.

Want a more comfortable bike: as mentioned above, a full-suspension mountain bike gives much more comfort thanks to the rear shock. If the riding you'll do isn't so technical but you know you want more comfort, you'll be right at home on a full-sus MTB.

Need to carry more speed: full-suspension bikes absorb the lumps and bumps better than a hardtail allowing you to carry more speed through technical sections of trail.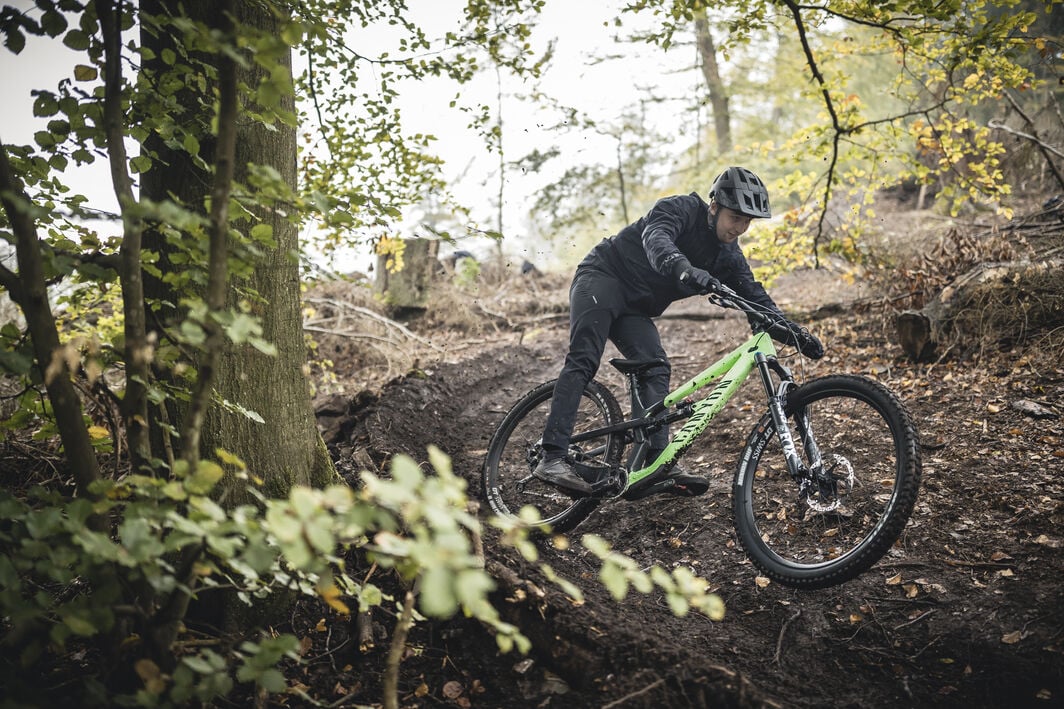 Should I buy a hardtail or full-suspension MTB?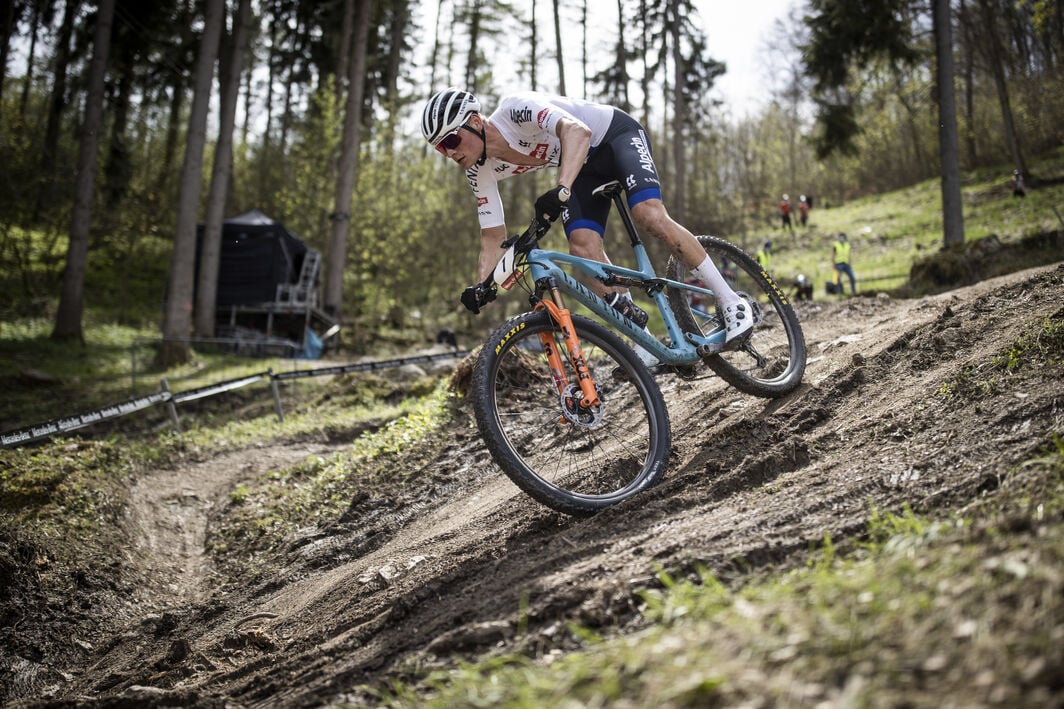 Why are full-suspension bikes more expensive?
Full-suspension bikes are more expensive due to the cost of extra moving parts. The addition of a second suspension component all adds up. Investment in the development of kinematics (the geometry of motion) has also transformed the design of modern mountain bikes. You no longer need to be concerned that a full-suspension mountain bike will slow you down and instead you can benefit from a balance of comfort, traction and pedalling performance.
If you get a carbon full-suspension bike, the carbon layup process is more complex compared to a simple hardtail. The demanding style of riding requires areas of the bike to be stiffer and more sturdy to withstand the stresses of some mountain bike disciplines.
How long do full-suspension bikes last?
You'll get years and years of use out of your full-suspension mountain bike providing you take good care of it. Bushings and bearings can wear out quickly depending on the riding conditions and forces exerted on to your bike. If you frequently ride in wet, muddy conditions, you'll have a different maintenance schedule to others who ride on dry, dusty terrain. Many manufacturers including Canyon ensure maintenance is straight-forward and replacement parts are readily available online.
How much travel do I need?
The travel on a full-suspension mountain bike will depend on the type of riding for which the bike is designed. The more travel you have on your MTB, the more forgiving it is riding over technical terrain. Less travel means quicker response times
Cross-country: 100-120 mm
For quick, responsive riding and racing, you'll maintain power throughout. Cross-country bikes are great for climbing because you channel all that leg power into getting around faster than your opponents.

Trail/All-mountain: 120-150 mm
Riding trails all day takes a lot out of your body, so you'll want to soften the blow of the roots and rocks you'll hit along the way. Trail bikes balance speed and technical ability, hence their mid-range front suspension levels.

Enduro: 150-170 mm
Enduro demands you climb all the way to top before taking on the steep, technical trails back to the bottom. The descents are gnarly, so to absorb all that noise beneath your wheels, these bikes come with yet more front suspension.

Freeride: 170-200 mm
Hunting down the rockier, rootier and more technical trails and singletrack requires a solid front end in order to have a good time. These trails are more enjoyable when you can glide over the obstacles ahead and clear the jumps and gaps all the way to the end.

Downhill: 190-200 mm
Downhill bikes are not designed to climb the fire roads to the top of the trail. Take the up-lift to the top and prepare for the ultimate thrill safe in the knowledge your bike can absorb all the lumps and bumps along the way.
Which full-suspension bike is best?
The best full-suspension bike for you will depend on the type of riding you want to do.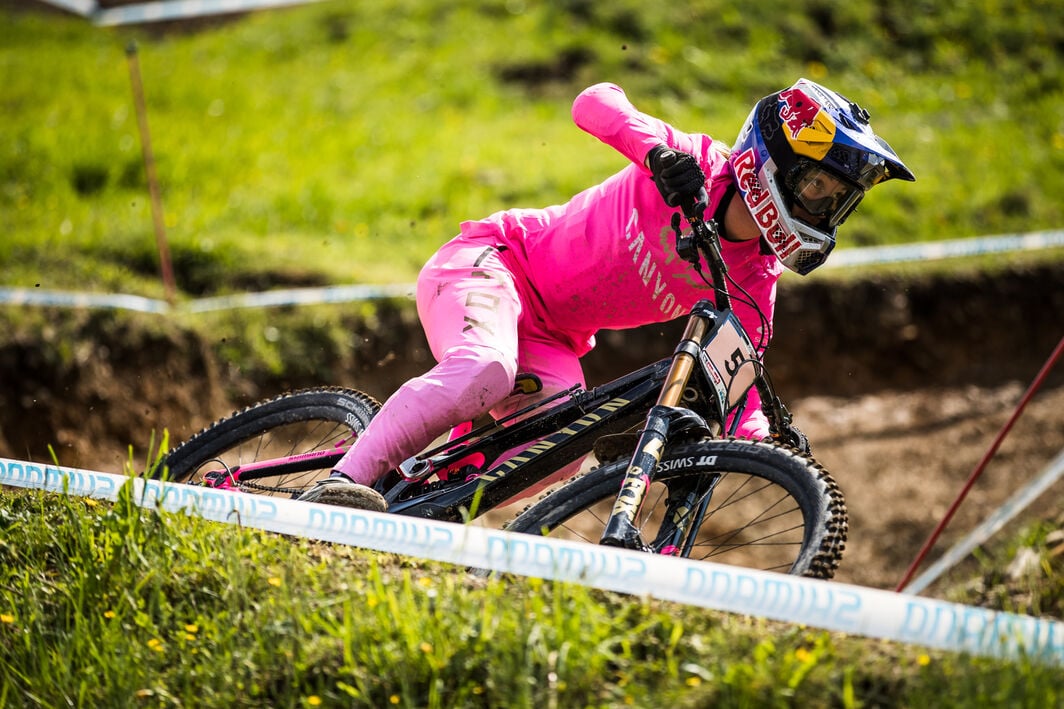 How much is a full-suspension mountain bike?
The price of a mountain bike will vary depending on your desired specification. You can get a very capable full-suspension mountain bike from around 11.799 SEK .
While you may be able to buy a cheaper second-hand MTB elsewhere, you can never be sure of its history. When you're going full send, you want to know you've got a solid bike on which to land!
Should I buy a full-suspension E-MTB?
We offer a number of our full-suspension mountain bikes as E-MTBs.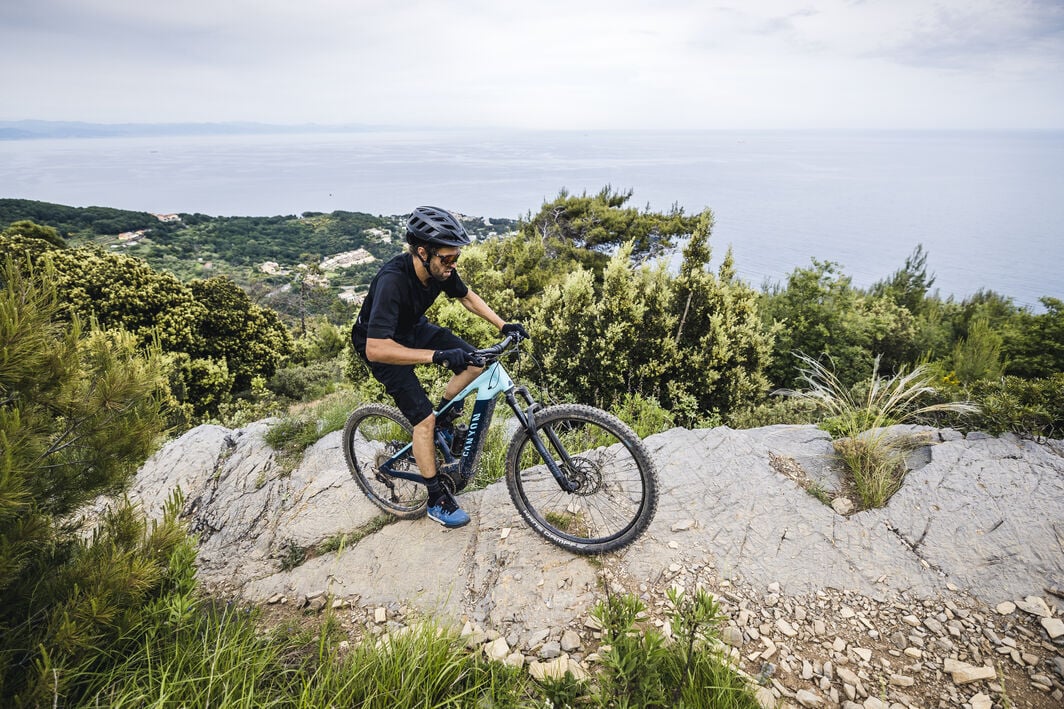 How do you decide which hardtail MTB to buy? We'll show you how!