A cyclist's guide to strength training
Get stronger on the bike by incorporating these strength exercises into your training.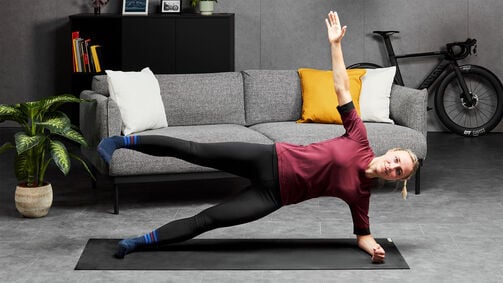 Strength training has many benefits especially for cyclists. Incorporating strength and weight exercises into your regular training will see your performance and recovery improve.
The rise of marginal gains and high competition mean racing cyclists regularly include strength training as part of their training plans. Studies show that off the bike strength and conditioning work makes you faster (1).
Year-round riding requires year-round training and that includes weights and building strength. Good body strength takes time, so you need to be consistent in order to achieve results. If you've never delved into the world of strength training, you might think it's just a case of "leg day" every day. Squats, hamstring curls, lunges and deadlifts are all well and good but they're the least of your worries.
Let's take a look at what strength training should look like for cyclists.
What are the benefits of strength training for cyclists?
The main aim of strength training is to support the muscles and bones that undergo the most pressure and endurance while you're on the bike. Strength training also prevents injury.
Cyclists need more than just their legs to be strong and powerful while cycling. A strong core will enable you to take pressure off your hands on the handlebars, improve your posture and take in more air when you need it most.
Strong shoulders, arms and neck will reduce fatigue over longer distances or more technical terrain. Hip flexors, glute exercises and thigh strength go a long way in supporting your legs, which are arguably the most important body part for cyclists.
Building a stable pyramid
One way of picturing these benefits is to consider your fitness as a pyramid. In their book "Strength and Conditioning for Cyclists", Phil Burt and Martin Evans (two of Britain's best physiotherapists who have spent much of their careers working with the country's best cyclists) explain the concept of a stable pyramid (2).
"Cycling fitness, and all conditioning, can be thought of as a pyramid," they write. "Unfortunately, for a huge number of cyclists, including, until fairly recently, top-level elite riders, the capstone was all they really focused on, with little regard for the crucial layers below."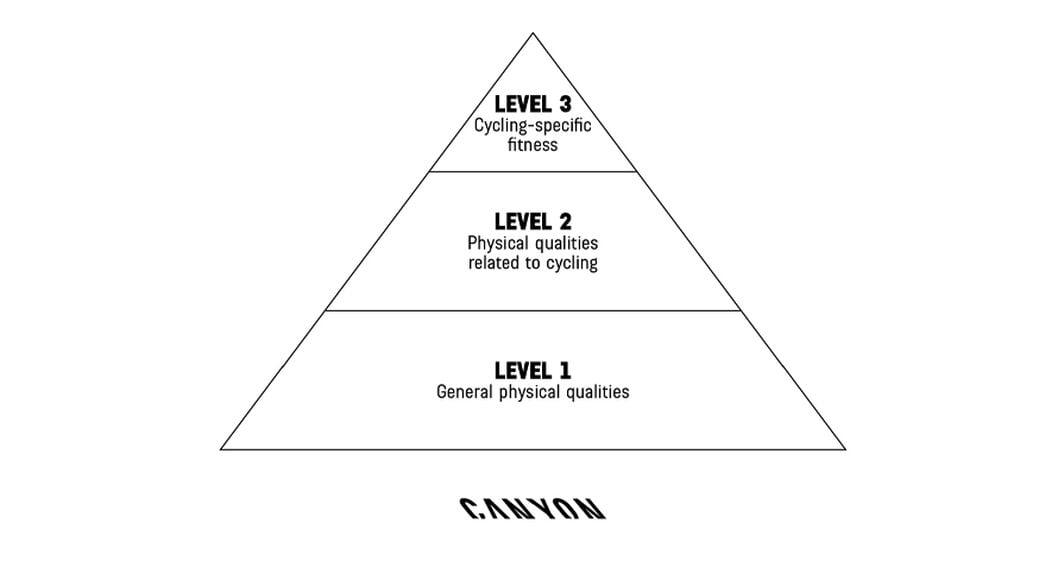 A stable pyramid has three layers:
Level 1 = the largest layer is all about general physical qualities which includes range of movement (ROM) and control.
Level 2 = physical qualities related to cycling but not necessarily developed on the bike.
Level 3 = the smallest layer is the cycling-specific fitness that you develop on the bike.
Train from home
One of the best unspoken benefits of strength training is the fact you can do it all from the comfort of your own home. While some people prefer a gym setting, this can be intimidating for others. Affordable home workout equipment is readily available to encourage more people to build a stronger body and look after their long-term health.