How to train with a power meter
FTP, Watts, Training Plans...what's it all about? We chat to our in-house cycling coach about training with power and finding the right power meter for you.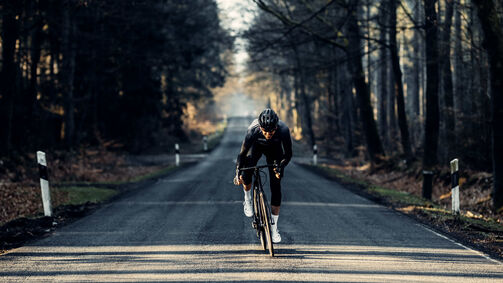 Can you believe cycling power meters have been around since the 80s? Since then they've gone from an important data analysis tool for WorldTour professionals to the must-have cycling accessory for just about every serious cyclist across road, mountain bike and cyclocross disciplines. As they get more and more affordable, more people are beginning to use power meters to reach their full potential.

Power meters are an incredibly useful training tool for riders who want to improve their fitness, but in order to get the best out of a power meter you first need to know how to use it and how to analyse the data properly.

We sat down with Markus Fachbach to get the lowdown on power meters. Not only is Markus Canyon's Brand & Marketing Manager for Performance Bikes but he's also a former professional triathlete (Ironman Germany Champion 2011) and triathlon coach. Put simply: performance runs in his veins!
Why train with a power meter?
Power meters are the key to getting the most out of your training. "Training with a power meter is much more efficient and the training sessions can be better evaluated afterwards," says Markus.
"An athlete can use a power meter to precisely control the intensity of the individual sessions," says Markus. And it's not just professional cyclists who can benefit from training with power either. "For newcomers and amateurs, a power meter offers the advantage that you can control your performance at the beginning of your ride. You can control your pacing properly, so that you don't get a bad surprise at the end!"
Power meters are more accurate
Power meters are a more accurate way to track your fitness because they show a more holistic picture of your effort. Factors such as muscle fatigue and real-time effort can be analysed using a power meter. Watts are instantaneous versus heart rate which can take some time to react to the effort you're putting in. For example, the second you start pedalling, your power meter will record the watts you produce whereas your heart rate will take some time to get up to speed.
"Whether uphill, downhill, in warm or cold temperatures, with headwind or tailwind; the power meter is not distracted by this and always shows the mechanical power currently being performed," says Markus. "The precise control of high-intensity sessions is almost impossible by measuring heart rate alone," he adds.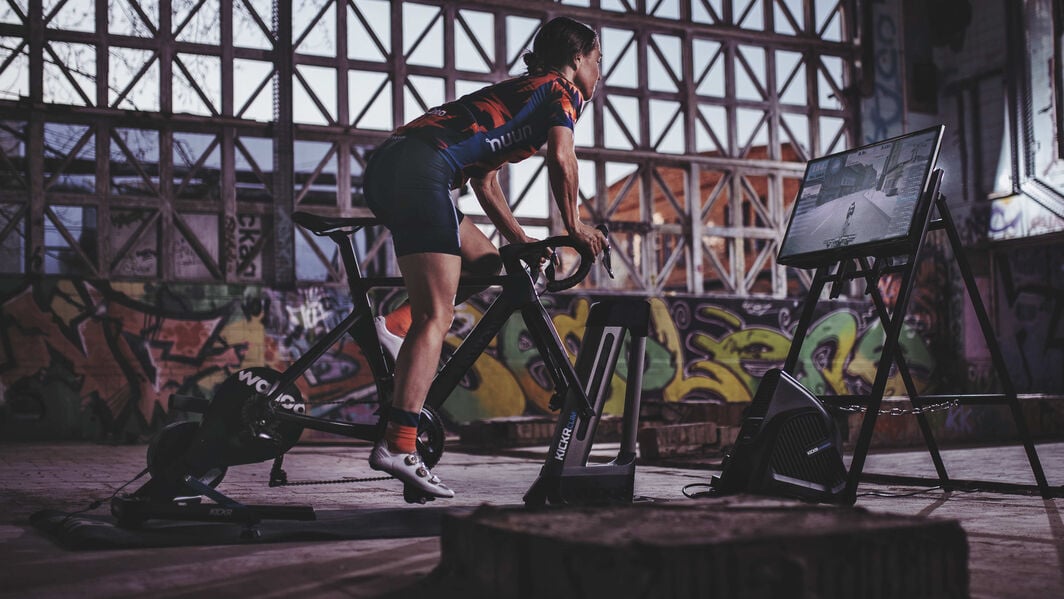 Understand your strengths
A quick look at the peloton and it's easy to see which riders are climbers and which are sprinters but other than measuring up against each other on race day, how do they know that? Well, the data says it all. Time trialists and triathletes need to have high 20, 30 and 60 minute powers. Those long stints in the saddle need to be comfortable for as long as possible before going into the red. Sprinters, however, have high 20, 30 and 60 second power numbers. Those high watt bursts of power at a split second can make all the difference when crossing the finish line.
These figures will help you to tailor your race calendar to your strengths. A flat, fast circuit might suit you better than a hilly road race. Likewise, triathletes may find they're better suited to sprint distance triathlons as opposed to Olympic distance.
How do I use a power meter?
First of all, you'll need to analyse your current fitness. To begin with, Markus recommends taking a Functional Threshold Power (FTP) test. This is a measure of how much power you can hold for one hour. Using software like TrainingPeaks, Zwift or TrainerRoad, you'll be able to complete a test at the end of which will give you a number in watts. This is your current FTP and your training zones (active recovery, endurance, tempo, threshold, VO2, anaerobic, neuromuscular) are calculated based on percentages of this number.
After you have established your current threshold, you can then work to improve it. Try two of Markus' workouts below and watch your FTP increase.
3 x 8 minutes at 105-110% of FTP
5 minutes recovery in between sets

15-20 minutes cool down
2 x 14 minutes over-under: each set alternates between 2 minutes at 105% of FTP and 2 minutes at 95% of FTP for 14 minutes
10 minutes recovery between each set

15-20 minutes cool down
As well as high intensity, power meters also help you when you're between sessions as Markus adds: "Power meters help ensure that so-called recovery rides really are ridden in the right zone to support your active recovery."
How do I analyse my power data?
Having all this data is all well and good but to really benefit from a power meter, you need to know what to do with it. "You need to be a little bit in love with numbers," laughs Markus. "It's simply not enough to own a power meter and expect your performance to increase. While the power meter can significantly increase the quality of the training, the ultimate responsibility for the training is still the athlete and coach."
Markus advises using software such as Training Peaks or Strava to analyse every individual session in detail. Familiarise yourself with key values such as Normalised Power, Intensity Factors and Training Stress Scores and learn how to work with them in a training plan.
How do I choose a power meter?
There are a number of different types of power meters but the most popular power meters are in the crank spider, cranks or pedals. Each type offers its own pros and cons and they often come at quite different price points.
Crank-spider based power meters
Brands such as Quarq are leading the way in the chainset-based power meters. They are incredibly reliable and very accurate. The sensors measure both sides to give a correct and consistent reading every time. As they're integrated into the bike, they offer a seamless riding experience.
On the downside, they're restricted to just one bike which isn't ideal if you switch between bikes. The accuracy, reliability and consistency comes at a price but many will justify it.
Crank-based power meters
Probably the most popular type of power meters are found in one or both cranks. Stages were one of the first brands to make cycling with power achievable and affordable for all cyclists. Crank-based power meters are fitted on the non-drive side crank and the assembly is very easy to do. Renowned power meter manufacturer 4iiii is a big player in this space and we've specced our Shimano Ultegra Endurace CF SL bikes, so that you can start improving your fitness from the day your bike arrives.
Since data comes from only one side (crank power meters tend to take the left-hand side data and double it) there may be some minor inaccuracies. While you could switch this power meter from bike to bike, it's annoying and takes time you likely don't have.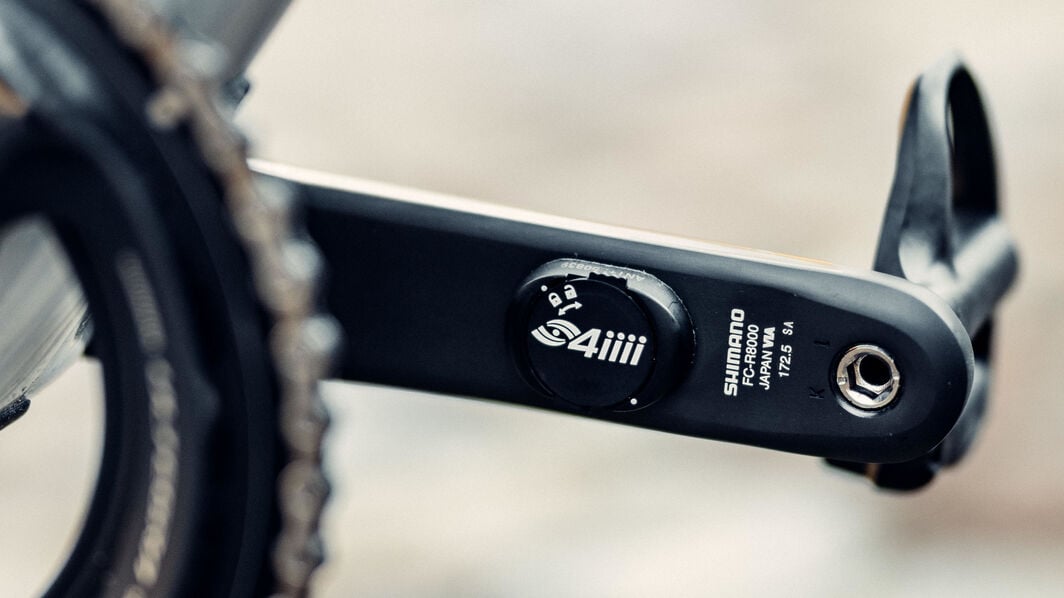 Pedal-based power meters
The most versatile power meters are found on pedals. You can easily switch them between bikes and you're not tied to groupset-specific components like the crank-spider and crank power meters. With sensors in both pedals, you'll get a more accurate reading compared to single-sided crank power meters.
Pedal-based power meters lock you into one pedal and cleat setup so if you decide to change systems, you'll need to look for a whole new power meter, too.
Do I need a power meter for Zwift?
If you don't have a smart turbo, you will need a power meter on your bike to use Zwift. Some riders use the same bike inside as they do outside so they're able to accurately measure their training regardless of the setting in which it takes place.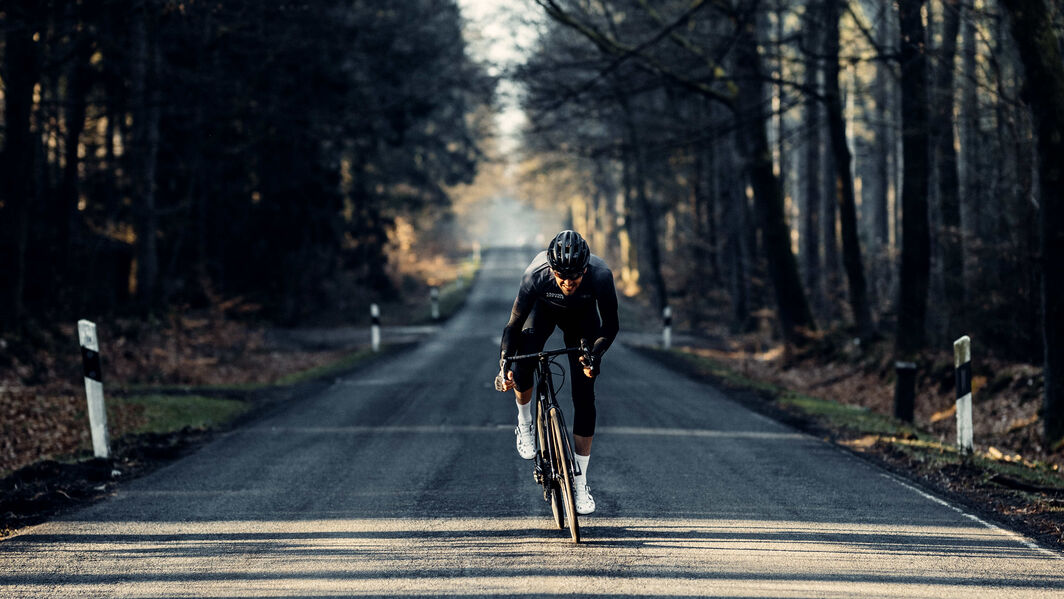 Zwift has become a household name in the homes of cyclists around the world but what's it all about and how do you get started?