Europe's best destinations for an E-MTB holiday
What are the choicest trails in Europe for an e-bike? Here's our shortlist, based on a careful set of criteria including support infrastructure, transport links, family-friendly, jaw-dropping scenery and breathtaking singletrack.
Austria
Austria is hitting all the right notes with its new cycling centres. From a convenient base, you can ride for weeks without ever hitting the same trail twice.
Sölden
This town has raised the bar in its efforts to go all out for cyclists, creating its own Bike Republic – you even get a passport to show your citizenship. It's one of the most ambitious cycling projects in the Alpine region.

There are hundreds of trails for all levels of ability, and all the gondolas and ski lifts are bike-friendly, but with an e-bike, you don't have to worry about the lifts closing and can keep riding as long as you like.
Tirol
Tirol is a mecca for mountain bikers. A permanent fixture on the Mountain Bike World Cup racing circuit, it offers attractions with trails suitable for us mere mortals.

With a jaw-dropping 6,000 km of dedicated E-MTB tracks and 230 km of singletrack trails in Tirol, you're going to need an e-bike to see even a fraction of it. Check out 20 of the juiciest trails in Tirol.
Switzerland
There's a good reason Switzerland conststently produces some of the world's top MTB talent – because the country is an off-road paradise.
St. Moritz
St. Moritz may be where the rich and famous go to ski and après ski in the winter, but in the summer, it's mountain biking time.

The town is especially friendly to the e-bike community, creating a vast network of trails and singletrack. Here are 14 of the premier trails heading out of St Moritz.
Arosa
Arosa is an Alpine resort village in the Swiss canton of Graubünden, and it's the self-styled Home of Trails. There are a staggering 17,000 kilometres of trails across the Graubünden Mountains – they've been making these for a while – and they are among the foremost in the world.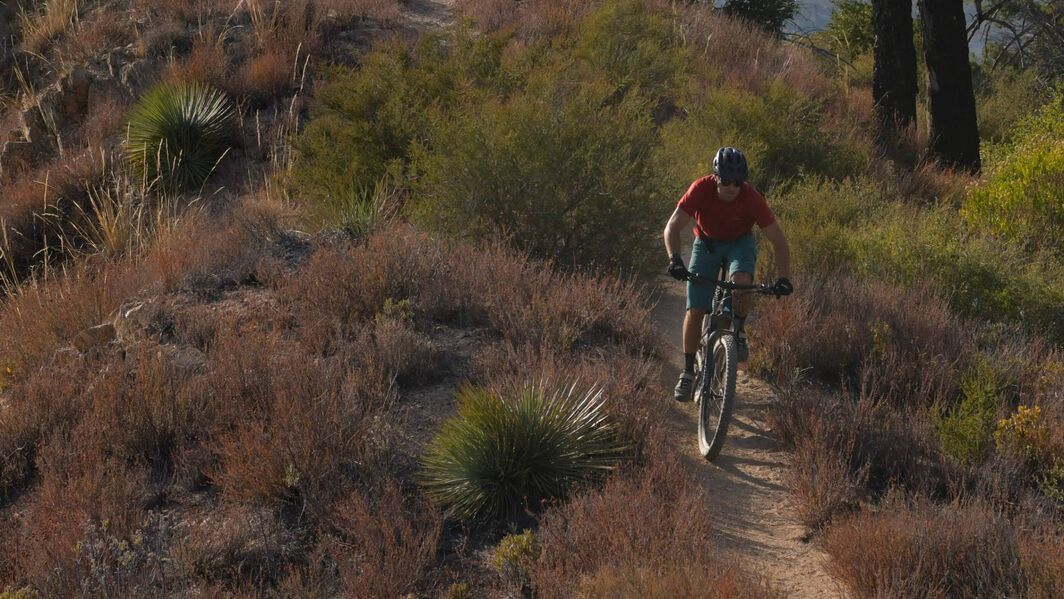 Germany
Germany has more top-class long-distance and e-trekking cycle routes than any other country. Here are our top picks.
Baiersbronn
Germany's Black Forest is a beautiful place to ride a bike, with miles and miles of trails. But our favourite ones are located near the town of Baiersbronn, including the Steep Slopes Trip and the cross-country-style Stöckerkopf Tour.

Its e-mtb network covers 400km, with over 11 well-signposted routes measuring between 13 km and 81 km for different skill levels. It's fun for all the family.
Bischofsmais
The resort of Bischofsmais has a huge bike park offering a selection of regular mountain bike trails. It's played host to World Cup events and is a favourite among the pros.

Like many of the locations in our top selection, it's a ski centre in the winter and an MTB playground in the summer. But it differs from many centres that it has a dedicated uphill flow trail for e-bikers. This means that with an e-mtb you can have as much fun on the way up as you will on the way down.
Spain
Spain has many great places to ride, but our favourite places aren't even on the mainland, they're even further south in the Canary Islands.
Gran Canaria
Most tourists head for Gran Canaria's white-sand beaches, but it's the rugged and mountainous interior that draws off-road riders. The monstrous climbs are made a lot easier with an e-mtb, leaving you more energy to tackle the incredible.
La Palma
There's so much diverse flora and fauna on La Palma that cycling can never get boring. Around the next corner is something completely unexpected, taking you across different temperate zones: from dark damp jungle trails to dry windswept rocks.

And with an e-mtb you can explore every inch of the island, all the way up to over 2,000 m. Once you get to the top, choose which of the descents to take all the way down to sea level. Rinse and repeat.
Norway
Hardanger Mountains
Norway is one of the most beautiful countries in the world and the Hardanger Mountains are their peaks in every sense. They go beyond epic.

The ideal time to visit is in the summer when the weather is nicest and the sun hardly sets. There are ski resorts with lifts for downhillers to enjoy the ride, but if you take your e-bike, you won't need them.
Ireland
Two sets of trails, specially designed for e-mtbers, by Coillte, the forestry group who look after of a whopping 7% of Ireland
Slieve Bloom Mountains
The Slieve Bloom trails is a booming network of tracks that will soon reach 100 km in length. Their scale is so big that an e-mtb really comes into its own, enabling you to cover more distance and see more of the scenery.

It's in a beautiful area that you wouldn't find otherwise. Massive circuits of the mountain are planned as well as a special e-mtb experience centre where you can rent either full-suspension e-bikes or just the batteries if you bring your own bike.
Ticknock
There's 13km of twisting singletrack and superb intermediate trails a stone's throw from Dublin. Ticknock MTB Trails are located at the foothills of the famous Three Rock Mountain.

The rides all start from the car park and go straight up to the first eight singletrack trails. From there you can loop your way around the mountain. With an e-mtb you'll have a blast coming down and it's a breeze going back up.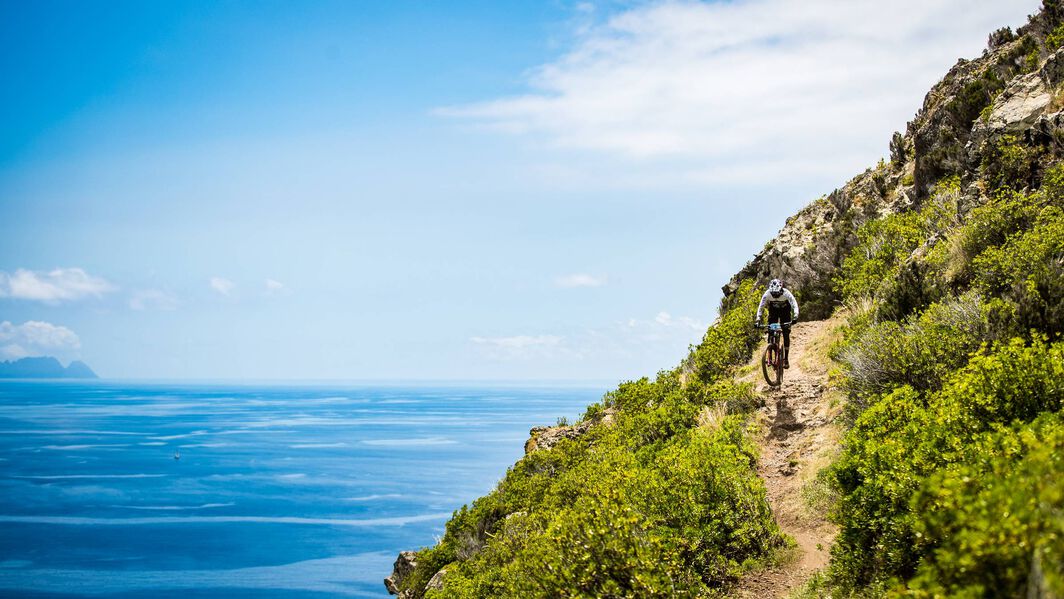 Portugal
Ride just a few kilometres outside Lisbon, or further away – but well worth the trip – on the stunning island of Madeira.
Sintra
Sintra is a subtropical paradise, and UNESCO World Heritage Site, just outside Lisbon, and you can get there and back in a day with an e-mtb. It's a lot cooler than Lisbon which is why it was developed as a summer getaway for the Portuguese royalty, complete with breathtaking castles and palaces.

The fantastic trails can be ridden at any time of the year. They run through a beautiful enclosed forest covered in moss and ferns and break out into spectacular views of the coastline and across the sea.
Madeira
We saved the best until last. If ever there was an island designed for e-mtb riding, it's the soaring volcanic mass that is Madeira. Steep in every direction, it requires excellent conditioning for regular cyclists, but with an e-mtb you can soar up, down and all-around to see every corner of the breathtaking island of flowers, right up to the 1,862 m summit of Pico Ruivo. And did we mention the weather is good 365 days a year? Have a good flight.

If you want to know how to prepare your e-bike for a trip, read on here.
E-bike batteries are expensive to replace, so you need to take good care of them. By following our advice, you'll get the longest life out of your e-bike's battery.

Choose your location and language
Choose your location and language