Compare the pair: Precede:ON vs. Commuter:ON
There's an e-bike for everyone regardless of where you live or how you spend your time. With our collection growing across all cycling disciplines, we take a closer look at two of our city e-bikes.
Top 3 considerations when choosing an e-bike
Battery life

Functionality

Weight
In a nutshell, the Precede:ON is a high-tech city e-bike designed to go everywhere with you whether that's into the office, after-work drinks with your friends or grocery shopping. Our Commuter:ON is a practical, lightweight machine for getting around town quickly. How do you know which one is for you?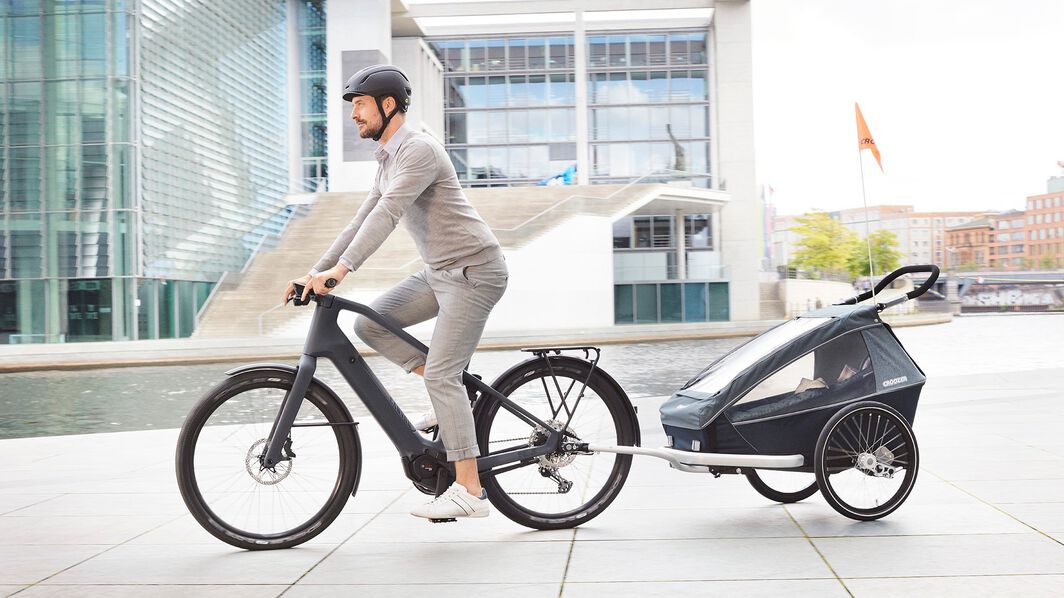 A closer look at the Precede:ON
Running errands around town used to mean tucking your trouser leg into your socks, grinding your gears with a heavy rucksack on your back. Thankfully, those days are over and the Precede:ON complements even the smartest outfits as you whip down the backstreets to your favourite corner of the city. The sophisticated belt drive allows for quiet, low maintenance pedalling and durable aluminium mudguards mean you can cruise through puddles keeping you and your bike clean.

The Precede:ON's premium carbon frame and fully integrated cockpit (your brakes, lights and display computer sit flawlessly on your handlebars) were designed without compromise. We wanted this bike to dispel any rumours that e-bikes are clunky and ugly. It's a real head-turner and guaranteed to make you smile even on a Monday morning before you've had your first coffee!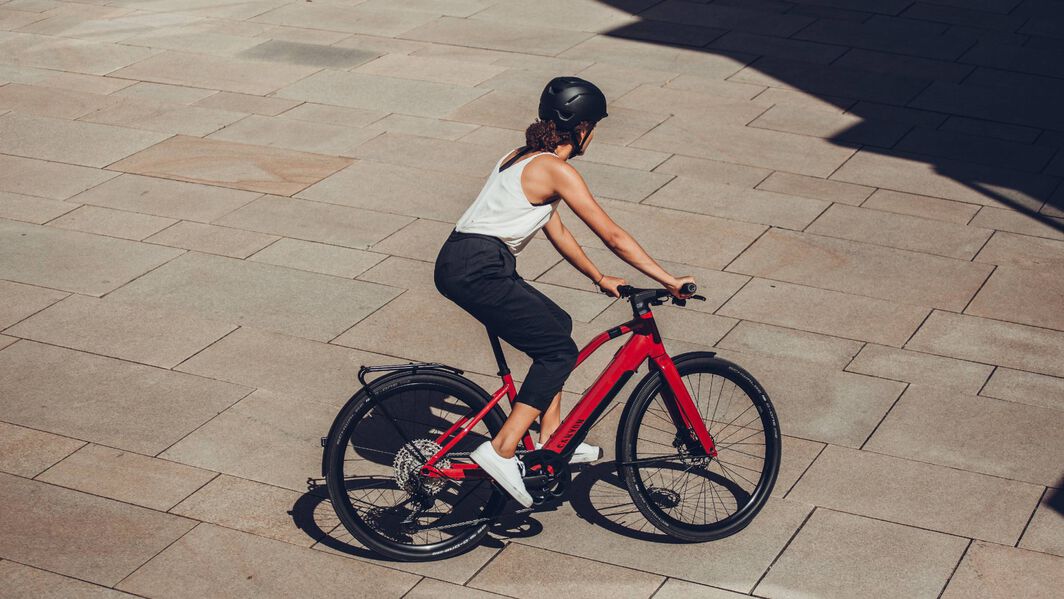 What about the Commuter:ON?
Getting out of the car and on to a bike has never been easier. The Commuter:ON is a lightweight tool for transporting you between your home and the office as seamlessly as possible. It has everything you need for a sweat-free commute including a small rear rack to chuck your bag in and the ability to install a kickstand if you need to nip into the shops on your way around. Lightweight aluminium mudguards make commuting in the rain a breeze - there's no excuses now!

If you're feeling particularly fit one day, you can ride the Commuter:ON without the battery, freeing up the space for mid-ride snacks or an extra layer of clothing if you get caught out by the weather forecast.
Power to your pedals...and then some
Both the Precede:ON CF and Precede:ON AL feature powerful Bosch motors to give you increased oomph when you're riding a loaded bike. You'll be able to take you, your shopping and your child (with the Croozer trailer) up to 100 km in one charge.

The lighter weight and more compact 250Wh Fazua motor on the Commuter:ON aids your pedalling for up to 75km in one charge. It's powerful enough to get you around town without adding too much extra weight.
Charge up. Charge out.
One of the worries new riders have is how long it takes to charge the e-bike battery if it runs flat. The good news is, both the Commuter:ON and Precede:ON batteries can be easily taken out of the frame when you arrive at work and fully recharged within 3.5 hours or 4.5 hours respectively. You'll be itching to get out again by lunchtime!

We've even made extra batteries available for both bikes so that you can be safe in the knowledge your bike will never run out of steam even if you do.
Don't sweat it.
As part of our strategy to shape the future of urban mobility, we designed the Commuter:ON to be one of the lightest electric commuter bikes in its category. At a mere 17.2 kg (size M), you can carry it into your flat or jump on the train to split your journey if you live a little further afield.

Both the Precede:ON and Commuter:ON e-bikes guarantee you'll arrive at your destination without your shirt sticking to your back on a warm summer's day. And if you're after a bit more comfort and style, look no further than our e-city bike wear collection.

Now, if that doesn't persuade you to jump in the saddle and feel the wind in your hair, we don't know what will!
Hybrid bikes and city bikes meet the needs of recreational cyclists from gravel trails to the city streets. Here's our guide on how to choose the best for you.