Order Update: Current Shipment Status
The UK left the EU on 31st December 2020 but we've taken steps to avoid delays to your orders. Continue reading to find out how these updates may affect you.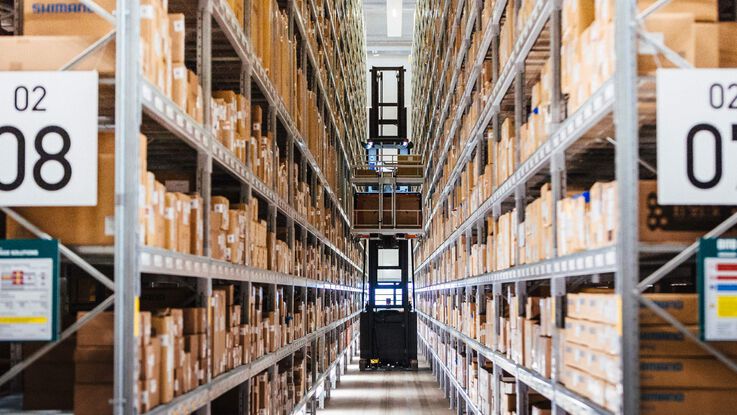 Changes to the ordering and shipment process
The UK's Brexit transition period ended on 31st December, so we've put extra processes in place to ensure your bike can be ordered and shipped without any issues. We're proud to announce that shipping of conventional bikes with resume on 16th January. We hope to be closer to a solution for shipping e-bikes very soon.

As usual, once you have placed your order, you will receive confirmation by email. As soon as we're able to ship your order, we will again notify you by email along with payment details.
Duties and tariffs
All duties and handling fees are included in the price of your bike which means you'll never have to pay any hidden fees when your bike arrives on British soil. Canyon will handle all customs and import documentation further easing the process for you and getting you riding as soon as possible.

E-Bikes are affected due to the battery's classification of dangerous goods as well as the heavier weight and increased dimensions of the box. We will keep you updated on the progress in our FAQs.
Impact on Northern Ireland
We regret that orders and shipments from our valued customers in Northern Ireland continune to be affected. We are working hard to implement processes that will enable you to order your new bike as soon as possible. Updates about this can be found in our FAQs and in the meantime, deliveries to Ireland and Great Britain are still possible.
Here to help
Our dedicated UK customer service team are on standby to take your questions throughout this transitional period, so please feel free to reach out using our live chat feature or browse our FAQs. The team will also be taking care of all aftersales care including guarantee and warranty related queries as well as crash replacement and servicing. We continually strive to offer the best service levels in-house within the UK and we look forward to seeing you out on your new bike as soon as possible.