Save between 26% and 40% on your new Canyon with Cyclescheme
Canyon is excited to announce we've partnered with Cyclescheme as one of their latest online retailers. Cyclescheme is an employee benefit offering you savings between 26% and 40% off your next Canyon. You pay nothing up front and the payments are taken directly from your gross salary by your employer.

You can choose any Canyon bike, including e-bikes and pair it with a number of accessories to find the perfect cycling package. With many employers offering no upper limit on the certificate value, Cyclescheme is the perfect way to build your dream Canyon package and save money.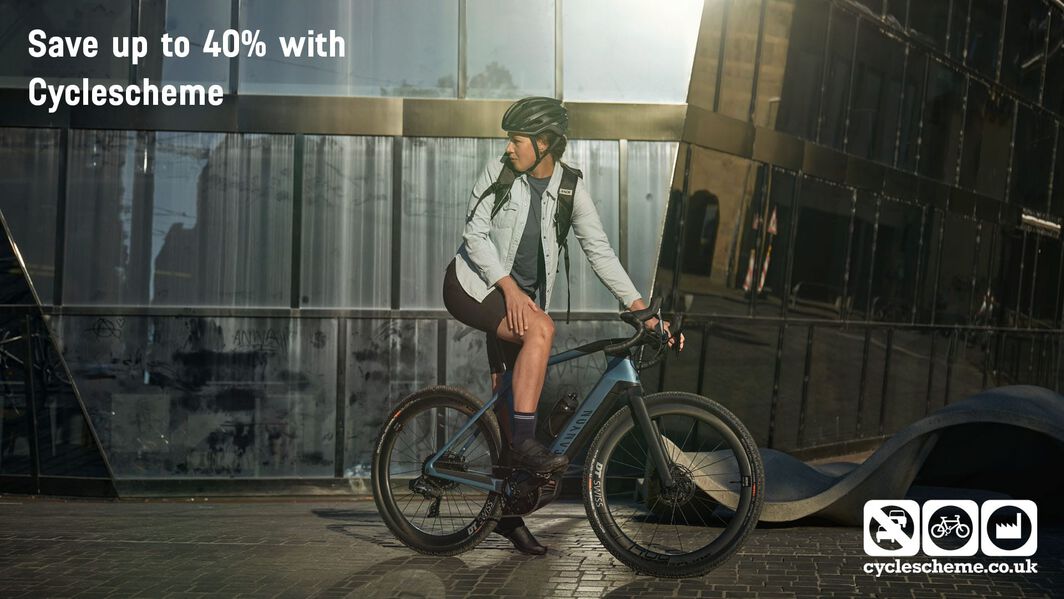 Find out how much you could save on your next ride with the Cyclescheme calculator
How to order through Cyclescheme:
Once you've placed your order using the Cyclescheme payment method during checkout you then use the total order value, including shipping and Bikeguard fees to request your certificate. Please be aware, that the order value and certificate values should match, we are not able to accept Cyclescheme certificates where the value is greater than £50 of the total order value. You can then redeem the certificate against your order once it's approved with both your employer and Cyclescheme.

Once you've redeemed your certificate, your new Canyon will ship as per the dates detailed on your order confirmation direct to your door, meaning it's an easy way to shop for your new Canyon ensuring you receive even better value on your next bike.
You can pair your Canyon with a range of accessories that keep you cycling and the wheels turning. There are some components that are not eligible on the scheme, you can check our FAQ's for the items that cannot be included here.
Canyon through Cyclescheme, everything you need to know
How does the scheme work?

How much can I spend with Cyclescheme?

Can I add my own funds to the transaction?

Can I add/remove items from my Cyclescheme order?

How long does it take for the certificate to be approved?

What happens with Cyclescheme returns?