Neuron AL Young Hero on tour with Fabio Wibmer
When the kids steal the star's thunder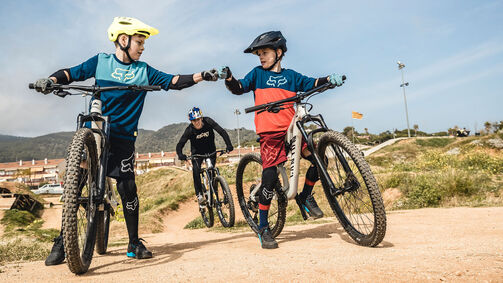 For brothers Tony (8) and Lenny (11) there's no question: "Summer vacation is the best part of the year!" After months at home, they finally get to grab their mountain bikes, explore fresh trails and maybe even check out a new bike park. Last vacation they went to Spain with their parents and made a mandatory stop at the La Poma tracks. Would they be lucky enough to bump into some pro riders? See for yourself what our 'Young Heroes' got up to…
The Neuron is the ultimate trail allrounder. It pedals up steep climbs with ease, while still delivering excellent control and traction on even the gnarliest descents. The brand new Neuron AL Young Hero is no different. With its high-quality aluminium frame, responsive 130 mm of front and rear suspension and a balanced geometry that has been specially-optimised for young riders, the Neuron AL Young Hero is the ideal match for new shredders from heights of 140 cm and up!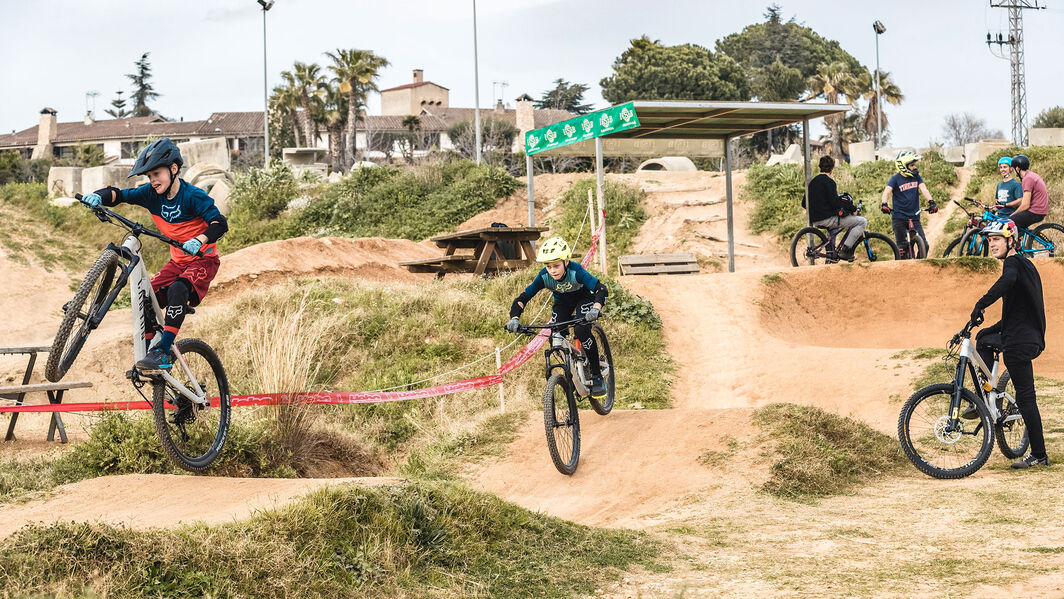 A geometry optimised for kids, carefully-selected components and quick-rolling 27.5" wheels make this all-around trail machine one of the best kid's mountain bikes on the market. Set apart by the same reliable and innovative design that the rest of the Neuron family is known for, the AL Young Hero is just as at home rolling down forest paths as it is on technical singletrack or even at the bike park. It's available in a 2XS frame so that the newest riders can have a proper start to a long future of riding trails.

Discover more on the new Neuron AL Young Hero here.
Big news from the Canyon headquarter: For trials and mountain bike professional Fabio Wibmer, 2020 marks the beginning of a new era. With three brand-new Canyon bikes, "The Whipmer" found something very special under his Christmas tree, as these rides will be his first choice for even more breathtaking bike action and video shoots to come.