The Beginner's Guide to Gravel Riding
Everything you need to know to start gravel riding and beginning your adventure when the tarmac ends.
Do I need a gravel bike?
Some argue you can "run what you brung" but there is a good case for getting yourself a gravel bike like the Canyon Grail or Canyon Grizl. They tend to be lighter and easier to maintain than mountain bikes due to the lack of active suspension but with greater clearance for wider tyres than road bikes. They're built with a bit more speed in mind yet the geometry and gearing lends itself to riding rougher stuff.
Plan a route
Exploring beyond your comfort zone is really what riding gravel is about. Beginning your adventure where the tarmac ends is just half the fun and route planning websites like komoot and Ride With GPS offer inspiration for the road less travelled. Simply upload the route to a GPS device to discover gravel roads both on your doorstep and further afield.
Kit and components for gravel riding
Wheels and Tyres
Gravel bikes have a number of subtle differences compared to
mountain bikes
and
road bikes.
Arguably the most important pieces of equipment are wheels and
tyres.
As the closest point of contact with the road, they'll make the biggest difference to the ride feel. You'll notice a big difference between carbon wheels and their aluminium counterparts due to the fact they're stiffer and absorb much more of the vibrations from the rough terrain.
Wider rubber is synonymous with traction and comfort, two essential qualities you want in gravel tyres. They allow you to run significantly lower pressures, improving grip on loose surfaces and absorbing road noise on rougher roads.
The optimum tyre pressure involves a bit of trial and error and is subject to the conditions on the day, but dropping a few PSI in each tyre will help strike the balance between grip and comfort while also preventing punctures and needless rolling resistance.
Speaking of punctures, you should consider a tubeless tyre setup for gravel riding as they allow lower tyre pressures with less risk of pinch-flatting.
Tubeless sealant
is great for sealing smaller punctures without you even noticing therefore saving time, energy and money in
replacement tubes.
Signature Pro Gravel Collection
Gravel shoes and pedals
Gravel adventures often involve at least some walking, so mountain bike shoes and pedals are ideal for this scenario. The recessed cleat allows for increased power transfer when you need it most (compared to flat pedals) and you'll also be able to dismount and walk without a standard road cleat getting in the way. That said, there are no concrete rules to gravel riding: some riders are more than happy to stick with their preferred road shoes and pedals and if you prefer, flat pedals will more than suffice if you want to avoid clipping in.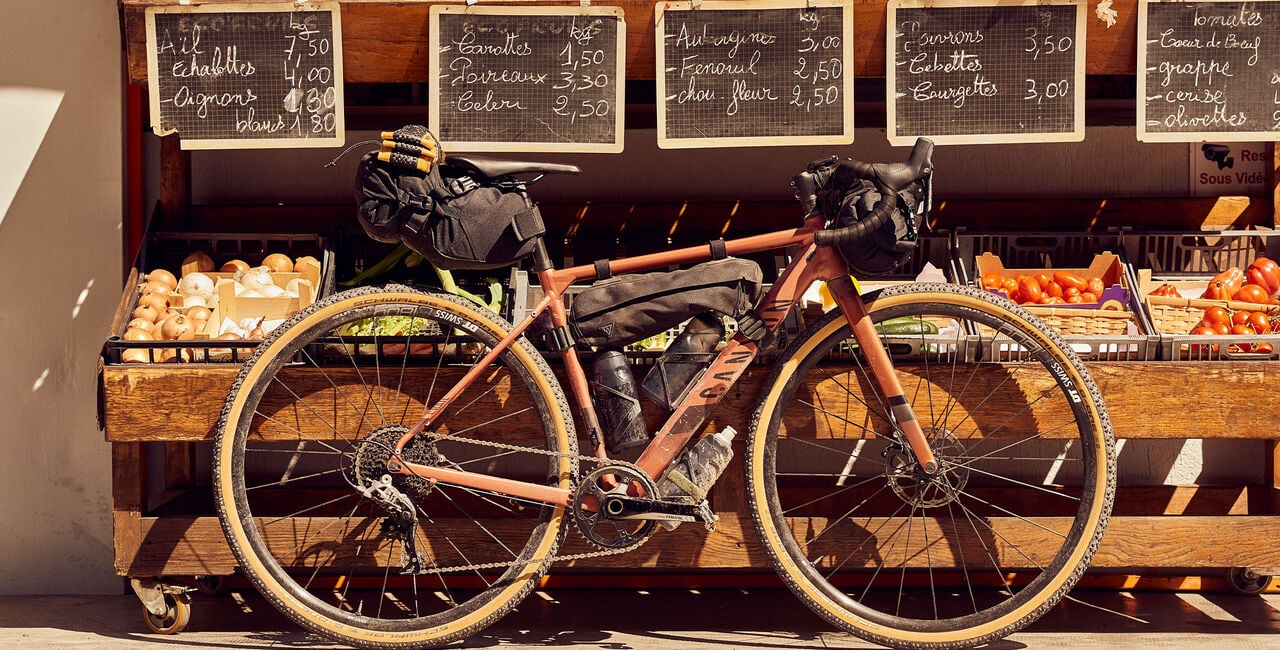 Comfy seat, comfy ride
One factor we can't go without mentioning is the importance of comfort on gravel rides. Our S15 and S25 VCLS seatposts feature a patented design that will revolutionise your comfort levels when riding on lumpier ground by taking the sting out of any particularly harsh terrain.

Select Grizl models also feature our signature S15 VCLS 2.0 seatposts, with their standout leaf spring construction and floating saddle clamp, ensuring consistent saddle tilt, for even more seated comfort.
Bottle cages and bags
Gravel roads are usually away from civilisation so you need to be self-sufficient for at least a portion of your ride. A lot of riders skip past the importance of bottle cages but on roads that are bumpy, that last thing you want is your bottles popping out of their cages. Not only is this inconvenient but it can be dangerous if you're riding in a group or during a gravel race.

Mechanicals aren't uncommon either. Your chain is more likely to bounce around but gravel-specific drivetrains have adopted chain retention technology from mountain biking to ensure it stays put and your hands stay clean. For other trail-side repairs, you may want to consider a saddle, handlebar or frame bag to hold your tools, a few extra snacks, spare parts or layers of clothing. You never know what situation you'll find yourself in and it's best to be prepared for every eventuality.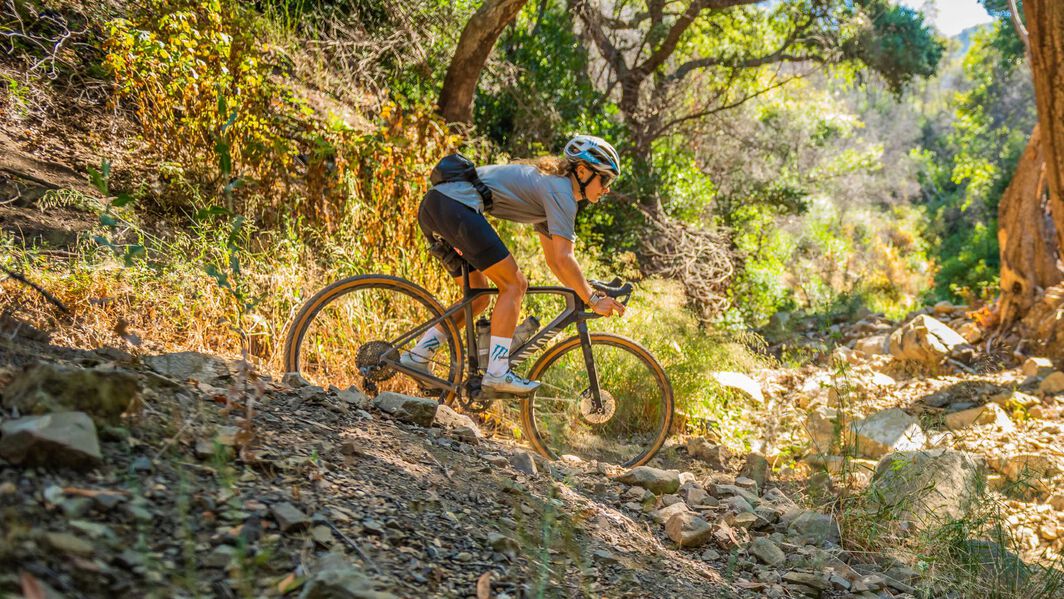 How to ride gravel
Gravel roads can be anything from beautifully smooth compact gravel to rocky, loose trails. Rough terrain is much harsher on your body and will drain your energy, but if you heed this simple advice, you'll be doing it all with a smile on your face in no time.
Loosen up
Lumps and bumps are part and parcel of riding a gravel bike and one of the worst things you can do is tense up and strangle the handlebars. A solid grip with relaxed arms enables the bike to move beneath you. It's imperative to ride your gravel bike smoothly in spite of the surface - that means pedalling, braking and turning. Sudden shifts in weight will cause your front wheel to slip, so let the momentum of your wheels do the work on your next gravel adventure and just relax into it.
Shift your weight and find your line
Riding gravel involves reading the road far more than on the tarmac. Scan the surface for loose spots and move your body around the bike to get the most out of the grip. These movements should be gentle and involve only moderate leans into corners. This skill takes time and it's a rite of passage to choose the wrong lines a few times before nailing it.
Keep it clean
There's nothing worse than putting your bike to one side after a mucky ride then attempting to ride a few days later with a filthy bike that sounds like a bag of spanners. As soon as you get in, grab some brushes, give it a scrub, degrease the drivetrain and relube the chain so it's ready for your next gravel session.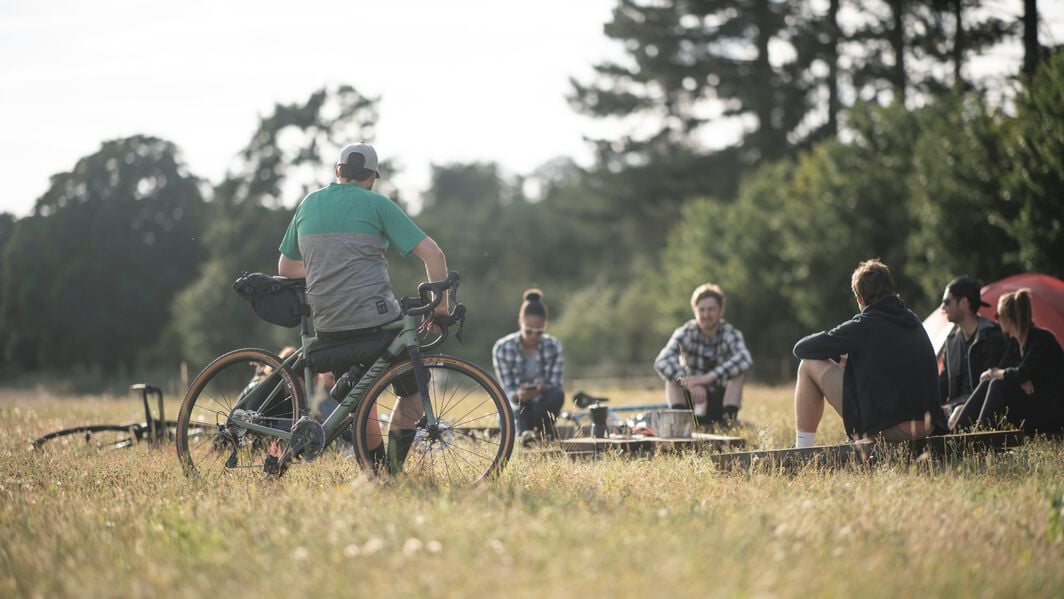 Don't forget to have fun!
One of the biggest selling points of gravel riding is the adventure that comes with it. One thing's for sure: gravel bikes will widen your horizons. To begin with, stay in your comfort zone and gradually build your skills. The more you ride, the more confident and competent you'll get, but remember there's no shame in testing your limits only to find yourself walking a technical section (we've all been there!). It's all part of the adventure of discovering new places and honing skills you didn't know you had.
The nights are drawing in, the mercury is dipping but your appetite for gravel riding is on the up. So what do you need?
Choose your location and language
Choose your location and language