Gravel Bike vs. Mountain Bike
Based on their intended use, mountain bikes and gravel bikes have very different strengths. However, they also have a few things in common.
Mountain bikes Mountain bikes are at home on rough terrain, whether you're looking for a relaxed day in the woods or a technical challenge on difficult trails covered in roots and boulders. If you'd rather ride on gravel paths and woodland roads or do some light off-roading without sacrificing the performance of a road bike, our gravel bikes will take your breath away.
What are the advantages of mountain bikes?
Mountain bikes are designed for off-road use. Forests, hills, and mountains are their ideal environment. It's all about making the ascent using your own muscle power and rewarding yourself on the way down – ideally on narrow paths referred to in the scene as 'singletrack'. Of course, there is a wide variety of different mountain bikes, each optimised for a particular ride style. Our range of mountain bikes covers the entire spectrum.
Whatever your skill level, wherever you want to ride, we have the right bike for you, whether you are looking for a hardtail or full suspension, an enduro bike or a downhill machine. Hardtails like our Grand Canyon have a suspension fork but no rear suspension, for greater pedalling efficiency and lower weight an equivalent price point. In turn, trail bikes are more versatile: their full suspension is perfect for a relaxed ride in the evening as well as extended trail adventures in the mountains. Are you looking for your next adrenaline kick at the bike park? That is where our freeride and downhill bikes Torque and Sender are in their element.
They can take a beating and really come into their own on those big jumps and difficult downhill routes, where you can typically rely on a gondola or chairlift to get to the top. If your rides also include a lot of uphill sections and you enjoy taking on challenging technical descents, a fast and rugged enduro bike could be your ideal partner. The Strive's unique Shapeshifter technology is taking the enduro world by storm and has already proven its worth in the world's most demanding races. Now it's up to you to decide which ride style suits you best. That will determine the right bike for you.
What are the advantages of gravel bikes?
At first glance, gravel bikes and race bikes look almost alike. But while the latter are designed exclusively for use on smooth asphalt roads and paths, a gravel bike like the Canyon Grail is the key to a different world altogether: its wider, grippier tyres are equally suited for gravel tracks and logging trails and can even handle the odd forest path. Rest assured, once you've had a taste, you won't be able to get enough of it.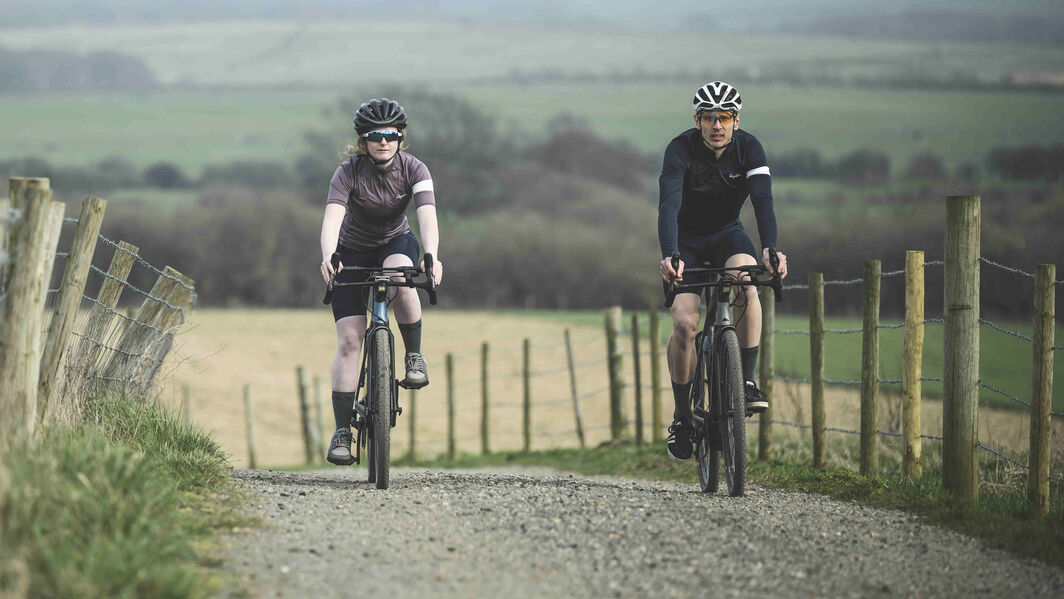 What are the differences and similarities?
Both gravel bikes and mountain bikes are capable off-road. The rougher it gets, the more you will want to have suspension. It not only makes your ride more comfortable, but also improves traction and keeps you in control. And if you plan on clocking up airtime, you should definitely opt for a mountain bike with a generous amount of travel to absorb the impact of your landings. In contrast, the light weight and agility of gravel bikes take race bike performance beyond the confines of asphalt roads, so you can escape the traffic and enjoy gravel and woodland paths. This makes them ideal for year-round training. With optional luggage racks and bags, they are also perfect for bikepacking adventures and extended tours.
Everything you need to know to start gravel riding and beginning your adventure when the tarmac ends.