Gravel racing has gone from zero to hero in just a few years attracting pros and amateurs alike – but what makes it so exciting?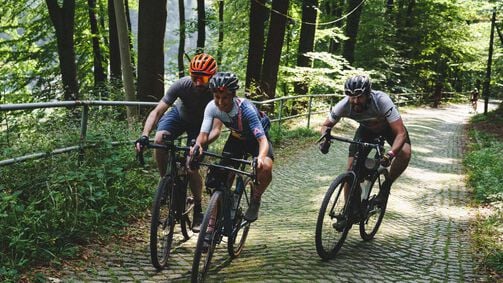 What is gravel racing?
In just a few years, gravel racing has gone from an underground scene to a popular discipline drawing in pros and amateurs alike – but what is it and why is it so exciting?
Endless kilometres over ever-shifting terrain all without a car in sight; gravel racing brings together the long-distance endurance of road riding with the technical skill and sheer grit of marathon mountain biking. Thanks to better bikes, adventurous routes, mass starts and rare opportunities for amateurs to square off against pros, gravel grinding is only getting bigger.
The basics of gravel racing
Gravel racing does what it says on the tin. It is a bike race that primarily takes riders on gravel roads – but a gravel road can be a lot of different things. When racers sign up for a Gran Fondo, they can be pretty sure that most of the event will be on pavement. When a mountain biker signs up for an Enduro race, chances are they'll be riding trails, but in a gravel race the surfaces are constantly changing.
Switching from pavement and chunky gravel to loose dirt and occasionally even singletrack, picking the right bike for a gravel race is not always an obvious choice. It becomes even more difficult when you consider that famous races like the DK and the Trans Iowa are both over 300 kilometres long.
... but why?
One reason: There aren't any cars. Anyone who spends a lot of time out training on roads could use a break from traffic. To properly prepare for a gravel race, riders need to spend a lot of time riding off the beaten path. Getting out in the woods on a quiet forest road is a welcome relief after kilometres on tarmac with gas guzzlers whizzing by.
The races also present a new and unique challenge. From flat tyres to broken derailleurs, a tough gravel course can cause serious mechanical issues. With no external support, riders have to keep their bikes up and running which often requires breaking out the tools for some mid-race maintenance. They have to worry about hydration and nutrition and sometimes even navigation. Gravel races can be a logistical challenge to complete successfully and with that extra effort comes a special kind of reward. Not to mention that some gravel races give more experienced off-road amateurs the opportunity to go toe-to-toe with and even beat WorldTour road pros.
Gravel races also require cyclists to think a lot about how to best set up their bike. Finding your favourite tyre, the right saddle and the best handlebar can make massive differences over the course of a gravel race and that makes picking the right gear particularly important. Racing over 300 kilometres on rough and bumpy terrain requires a thoughtful setup and a special kind of bicycle.
Gravel Gear
From hardtail mountain bikes and endurance road machines to the new generation of gravel bikes, choosing the right bike depends on the specific race and your riding style. While riding a full-fledged mountain bike like the Exceed or the Dude might be the most comfortable option on a tough course, the extra-wide tyres make it harder to hold pace and be competitive. On the other hand, endurance road bikes like the Endurace are faster when the road is smoother, but if the course get bumpy, anything narrower than 33mm tyres become uncomfortable as the kilometres stack up.
Enter the gravel bike. For the most part, bikes like the Grail look a lot like a modern road or cyclocross bike, but they have a few key differences that make them better suited to gravel racing. Gravel bikes typically have a slacker head tube angle and a longer wheelbase. This makes the bikes more stable when riding over technical terrain at speed. The geometry is also fairly upright, putting an emphasis on comfort over all-out aerodynamics. That said, top-tier gravel bikes like the Grail CF SLX use deep-section aero wheels and optimised carbon tube profiles to improve aero efficiency.
While there are is a lot of variety in terms of approach, most modern gravel bikes provide some form of shock absorption to protect your hands on long, hard ride days. For example, the Grail uses a special double-decker integrated handlebar and stem that employs the flexible properties of carbon to absorb vibrations and improve grip comfort while riding.

Nearly all gravel bikes come equipped with hydraulic disc brakes. They provide greater stopping power and improve brake modulation over traditional rim brakes. Disc brakes also function better in wet, muddy and dusty conditions as the rotors have a higher ground clearance than rim brakes and are better at shedding dirt and debris. Disc brakes also make it easier to fit wider tyres on a bike. Above all else, gravel bikes tend to have clearance for wider tyres.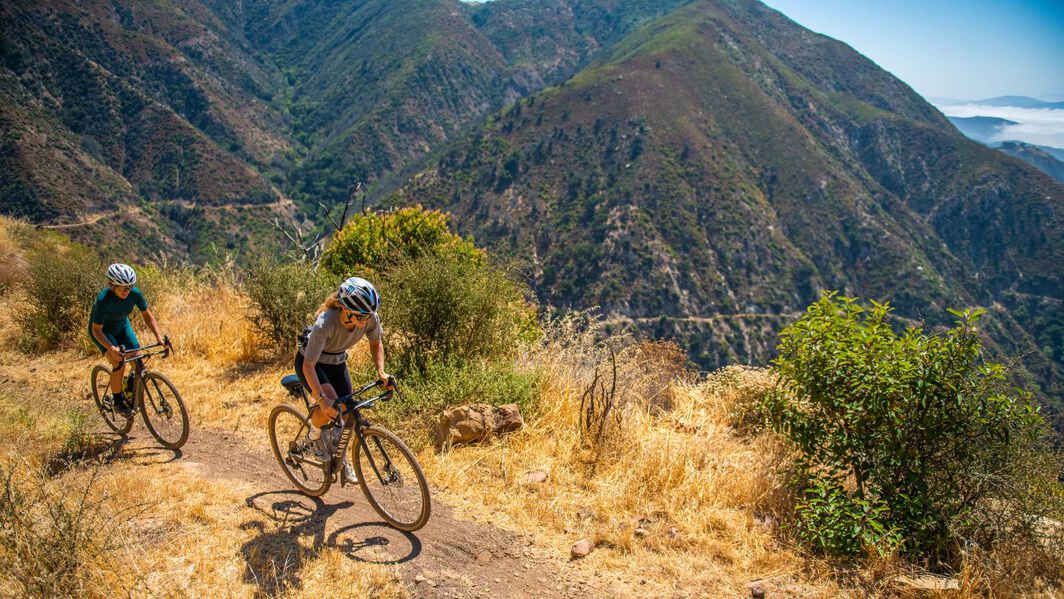 Gravel Tyres
Whether you're racing to win or to have a fun time trying something new, tyre choice is critical. Too wide and you'll be moving too slow, too narrow and your teeth will be chattering as you ride down a washboard road. While some hardcore racers have competed on 28 mm tyres, the emerging standard for gravel tires is between 35 and 45mm with some tyres occasionally as wide as 50 or 60. Wider tyres offer multiple advantages to gravel racers. 40mm wide tyres like the Schwalbe G-Ones on the Grail provide a more comfortable ride over rough roads. The increased air volume of the tyre allows for improved shock absorption and dampens small bumps. The wider rubber also improves traction over rough and loose surfaces. A wider contact patch and a studded profile means the tyre holds to the ground better especially when cornering.
Are you ready to try your first gravel race? Or maybe you're looking to upgrade your gear to be more competitive? We have an entire section dedicated to gravel bikes as well as all the accessories you need. Good luck out there!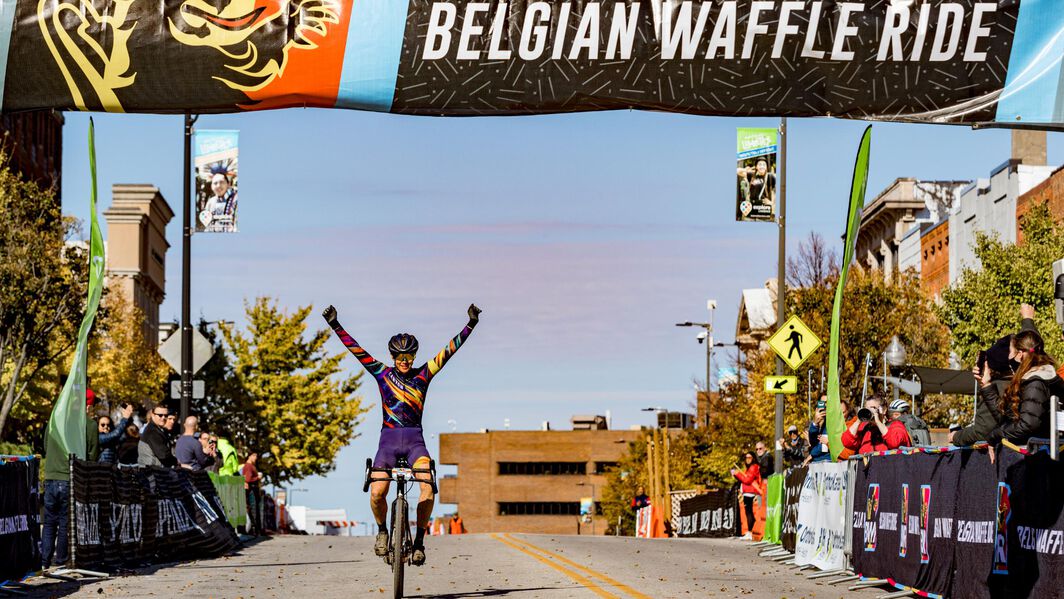 Discover our Gravel Bikes
Everything you need to know to start gravel riding and beginning your adventure when the tarmac ends.
Choose your location and language
Choose your location and language