Introducing the Canyon App
My Canyon, my ride, Connected.
Download the app to get even more out of your riding experience. Start off strong with our step-by-step unboxing, assembling and maintenance assistance. Get inspired to ride by our athletes and their stories. Take pride in your Canyon collection and your bike's features, all stored in one digital garage.
Scan me with your phone
Available now in the App-Store and Play-Store
Your Canyon collection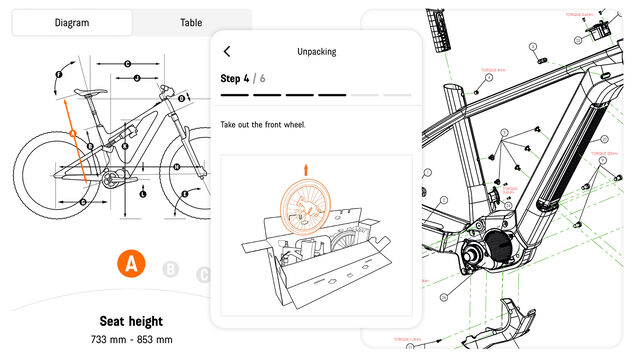 Everything about your bike
From box to bike
One account

Once you create an account, it acts as your key to log in to the app and Canyon website.

Easy insurance

In the Canyon app, you've always got easy access to all of your insurance details and documents.

Inspiration to ride

Feel the speed. Grip the handlebars. Live your passion with stories that inspire to ride.

Care and maintenance

Find out how to clean your bike. Learn how to maintain your bike. And discover when to replace parts to keep your ride safe.