Q&A Session: Gabriel Wibmer
"We're pulling off some pretty big stuff right now, so you just can't be completely devoid of fear." - Gabriel Wibmer
Gabriel, first of all, welcome to the Canyon CLLCTV and thanks so much for taking the time to chat to us! We're excited to see what you're going to bring to the table here at Canyon, and right now, we can't wait to hear your answers.
Let's start off with an easy one: what music do you listen to?
Depends on my mood! I like more chilled stuff when I'm doing trials riding. But as soon as I'm on the way to the bike park, I just get so hyped and I switch to 'proper' music like The Seige.
What's your favourite food?
I think it's pizza. But wait, I do love Wiener Schnitzel too… Nah… It's definitely pizza!
Now time for a tougher one… Does it rile you at all when people always mention your cousin Fabio when they talk to you (just like we're doing now!)?
No, I can't say that it annoys me. I'm just getting more and more used to it. Fabio is a unique, really good rider – there's nothing else you can say there, really. But I don't imitate him, and I don't copy him. I'm taking my own path. Doing my own thing.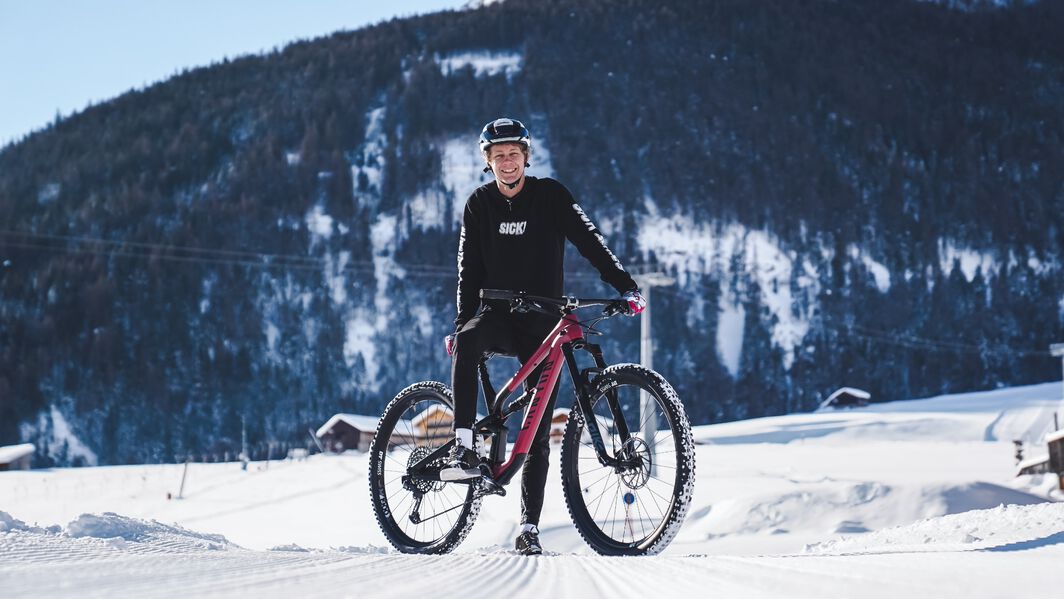 You're only 18 years old, but you've been riding for quite a while now. When did you start out?
Let me think... I was about five years old. Soon after, I started riding motocross too, just like Fabio. But soon, it all got a bit too much of a handful for our parents. We didn't have much time or many opportunities to train during the week, but we still started racing on the weekends. Without getting the practice in, our parents didn't want to see us out there. Which I totally got. So I ended up switching to MX trials instead. Then, when I was twelve, I had an experience that changed me: I was on my way to an adventure park with my parents, and it was really close to the bikepark in Leogang. That's when I saw people doing downhill riding for the first time. Totally wicked. I instantly wanted to do it. So I started with DH, and everything else came afterwards bit by bit.
How do you stay motivated?
By always mixing it up and always coming up with new stuff. New trails, new tricks, different bikes.
'Different bikes' is an excellent segue into our next question! Now that you're with Canyon, you're riding our in-development trials bike as well as the Spectral, Sender, and Torque. Which is your favourite?
I can't really give a one-word answer to that question, because it's something that depends on what mood I'm in. For example, when I want to ride alone, I just grab my trials bike and just totally lose myself in the session. But I also love going on bike trips, like with my dad. So they're all my favourite bikes in their own way!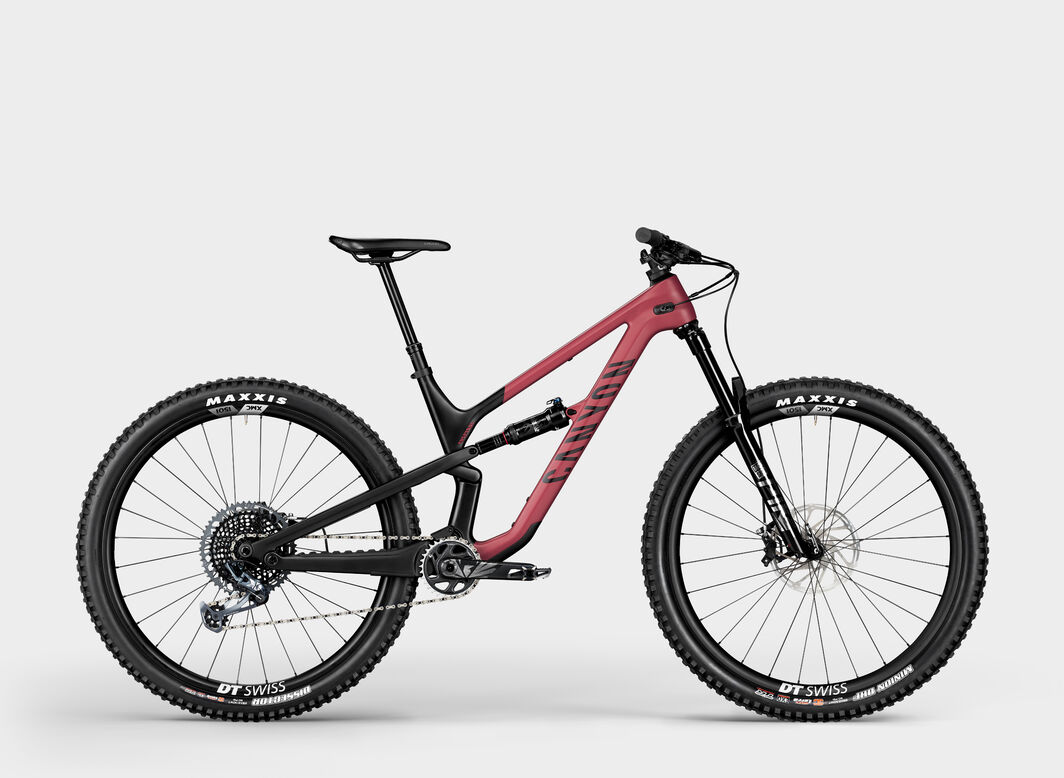 And what would you say is the coolest place you've ever gone riding?
[considers] Hmmm, difficult question… There are so many... Actually, I've got it! Right here where I come from in East Tyrol, Austria, in and around Lienz. I remember how amazing it was when our local bike park opened here. It was huge for me to know that the sport I love so much had finally arrived and could inspire so many new people. I still remember the feeling I had when I rode there for the first time when it was finished. I think in the end it's about the feeling, the emotional connection to a particular place you ride, and not so much the place itself.
That almost sounds philosophical! So if you could pick one place to earth to build that kind of connection with as a rider, where would it be?
Whistler. That's an easy one. You see so much coming out of there, you hear so much about it. There's just so much riding stuff coming out of Whistler.
Loud and clear! Could you also tell us about the biggest challenge you've faced in your MTB life?
Absolutely! To always keep it fresh, and always keep it new. Riding new places, learning new tricks, always pushing the limits a little further. And sometimes, to push the limits a little too far. That's just my riding philosophy: If you don't crash, it ain't a sesh!
And when it comes to learning new tricks, what's your top tip?
I don't have one in particular. I don't think you learn new tricks by someone telling you to try it this way or that way. You have to feel it out yourself. Think about what you want to do, and then think about what you are already capable of. If you can bring those two things together with healthy dose of confidence, you're on to a good thing.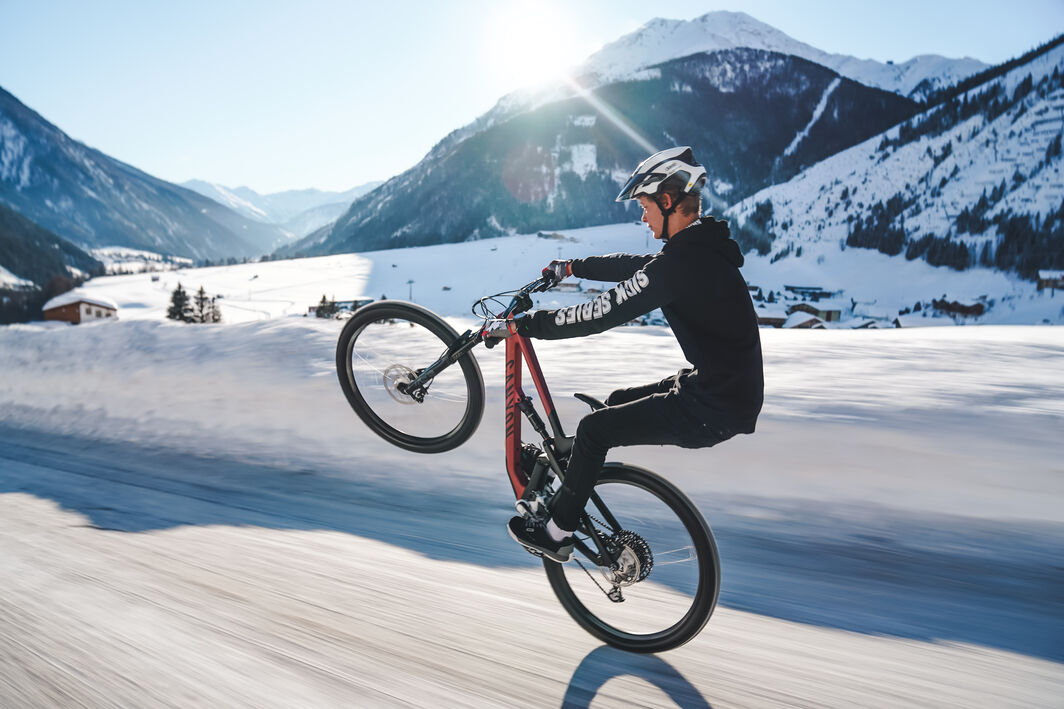 Do you ever feel fear when you try out something new? Or just in general?
Absolutely. We're pulling off some pretty big stuff right now, so you just can't be completely devoid of fear. For example, when we shoot a new video, a lot of things are totally new. You have to start by just getting acclimatised to it.
And do you have a particular ritual or superstition before you get started with something new?
I always need good music. Without that, it's just not gonna happen. And at some point, I began beating my fist on my chest twice before getting started on the bike. No idea why, but that's definitely a pretty deep habit I have now.
Last question: what goals have you set yourself for 2021, your first year with Canyon?
We've got stuff in the pipeline, but I can't really tell you that much about it right now. What I can say is that we have some awesome video projects coming! And of course, I'll be racing. World Championships, World Cups – wait and see!
Rumours are spreading. About a mountain biker with incredible abilities. They say he's broken the sound barrier. That he can ride on water. And that's just the start…