Canyon's Guide to the 2021 SBT GRVL Race
SBT GRVL returns in 2021 with four courses on offer. Read below for our guide on gravel bike choice, gravel tire recommendations, athletes, and everything to know for SBT GRVL.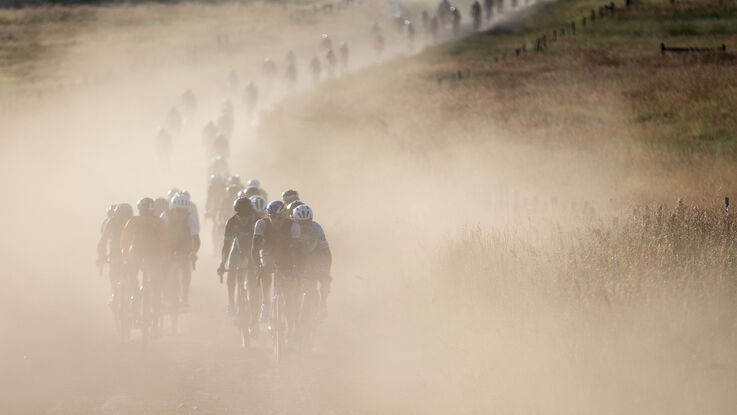 Described by the race as "a world class gravel experience held on the greatest gravel roads on Earth," the SBT GRVL race offers four challenging courses in and around the wide and open gravel roads of Steamboat Springs, CO. While indeed a gravel race (more on who will be competing later), the race organizers wanted to build a 3-day festival that celebrates inclusiveness in cycling, creating a fun weekend for friends and families.
The 2021 edition of the race will offer four courses to choose from, ensuring that riders of all types will have no problem picking the best course for them. Read more below to get Canyon's breakdown of the courses, gear recommendations, and the general ongoings of this adventure-packed weekend!
SBT GRVL Courses, Expo, and Bike Choices
There are four course options to choose from at SBT GRVL 2021. Riders can pick from the Black, Blue, Red, and Green courses, which are 142, 105, 64, and 37 miles in length, respectively. SBT GRVL's courses all feature mostly gravel roads, which will be a key factor for determining bike choice- expect to be riding a through and through gravel bike, which will be sure to optimize your day on the dusty Colorado roads.
The Black course is 142 miles long, featuring 9,400 feet of elevation and 100+ miles of gravel. Expect racers here to be reaching for the Canyon Grail or Canyon Grizl, as clearance for at least 35 mm tires would be recommended. There are 6 aid stations along the way, ensuring ample opportunities to grab needed food or drink in the Colorado summer heat. For the truly motivated, there's also the Leadboat Challenge- athletes for this 2-day event will race the Leadville 100 MTB event in Leadville, CO then compete at SBT GRVL Black the day after. 2 days, 250 miles of off-road endurance racing!
The Blue course is 105 miles long, with 6,500 feet of climbing and 70+ miles of gravel. Four aid stations are offered for the Blue course. The Red course is 64 miles long, has 4,100 feet of elevation, and 50+ miles of gravel, and the Green course is 37 miles long, has 2,000 feet of climbing, and includes 20 miles of gravel. The Red and Green courses have 2 aid stations, and the Blue course features an additional water stop.
The Canyon Grail would be a good all-rounder, balancing speed and snappiness with the security of riding wider tires (35 mm up to 42 mm tires), but don't be shocked if you see some of the more aggressive riders reaching for Enduraces stuffed with 33 mm tires. Others will opt for the Grizl, picking increased puncture resistance via wider tires, making for a smoother ride over the arduous day.
The event will have a vendor expo on the Saturday before the race, and be sure to stop by the Canyon booth to say hello, test ride Grails or Enduraces on turbos, and enjoy complimentary service on your Canyon bike before the race!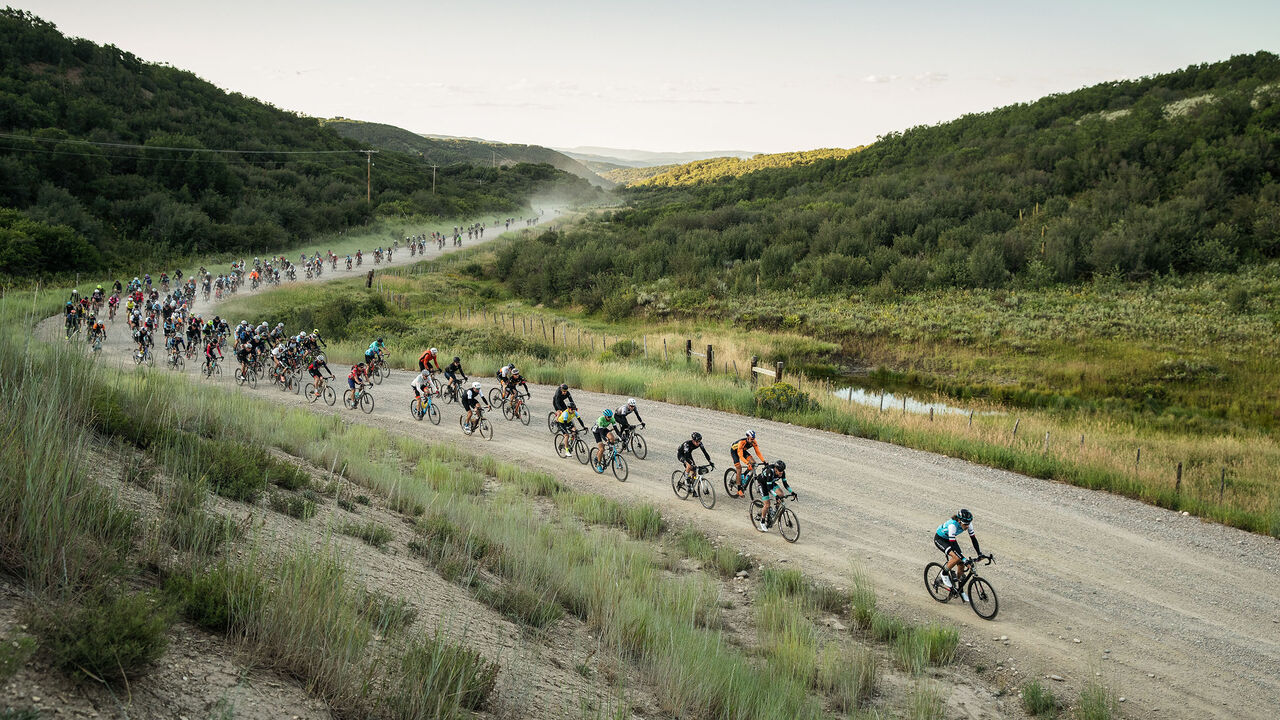 Peter Stetina, Kathy Pruitt, Jeremiah Bishop and More to Headline Pro Race
Canyon will have a big presence all weekend at the race, with Peter Stetina headlining the men's field and Tiffany Cromwell and Iz King headlining the women's. Peter Stetina is the man to watch, proving he is in impeccable form with two recent wins at Belgian Waffle Ride (San Diego) and The Rift (Iceland).
Kathy Pruitt and Isabel King will be headlining the women's field—Iz King is going through a meteoric rise in the gravel world, finishing 8th at Unbound, and 4th at Belgian Waffle Ride. Tiffany Cromwell is a true Tour de Force, bringing with her years of Women's World Tour experience thanks to her role as a rider for the Canyon-SRAM team.
One part party and one part race the SBT gravel event is a season highlight

-Jeremiah Bishop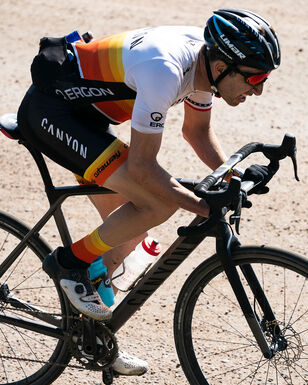 Canyon's SBT GRVL Gear Recommendations
SBT GRVL will be a long day in the saddle no matter who you are. With aid stations somewhat spread out, it's best to ride tires built for the rigors of gravel racing, and the increased protection afforded with wider tires make the Grail and Grizl especially enticing options. 35-40 c tires will be a solid choice, optimizing speed and gravel handling with reliability. The Endurace is another bike to consider, as its 33 mm tire clearance give it a slight edge in straight line speed over long stretches of smoother gravel and the intermittent road segments.
As for other gear, be sure to bring a flat repair kit, plugs (if your tires can accommodate them), PLENTY of water, electrolytes, sun block, and either gravel-specific kit for carrying plenty of snacks or a frame bag or bar bag to take what you need with you.
Enjoy the western setting, explore the expo, and celebrate gravel cycling with your peers over the 3 day event!
In early June, racers from around the world descended on the dusty dirt roads of Emporia, Kansas. Unbound is one of the hardest races in the world, an unforgiving 200+ miles of gravel. When the dust settled, Canyon rider and self proclaimed "gravel ruiner", Peter Stetina, emerged on the podium securing 3rd place overall.

6/6/21

Combining the speed of a thoroughbred road bike with tires wide enough to fly over rough surfaces, all-road bikes are designed to go anywhere and to get there fast.

6/3/21

The 2021 Belgian Waffle Ride San Diego was an exciting day filled with riders, gravel, and plenty of waffles. Pete Stetina defended his title with an emphatic victory over the men's field, and Iz King placed 4th in the women's field. Read below for a run down of how the race went for Canyon's athletes.

7/21/21