New Canyon Sender CFR & Ultimate CFR
Introducing CFR – the next level at Canyon
There comes a time when striving for the next level of excellence demands a complete re-imagining of the rules. When pushing to make an even faster racing bike becomes a study in the very concept of how to build a bicycle. Canyon Factory Racing is the result of this pursuit.

It is a genre-defying collaboration between engineers and athletes, making CFR bikes lighter and better than ever before.

Canyon Factory Racing is the result of decades of expert engineering and intense athletic collaboration. From the molecular to the muscular, our athletes and experts have worked symbiotically to deliver a new class of racing bike – a feedback loop between man and machine that has taken years of refinement. Why did we create Canyon Factory Racing? Because being the best always demands more of us – as engineers, as athletes, and as lovers of the sport. Canyon Factory Racing is to step up to the next level: to force ourselves to go faster, be smarter, and build better. It is the pursuit of greatness, distilled into three letters.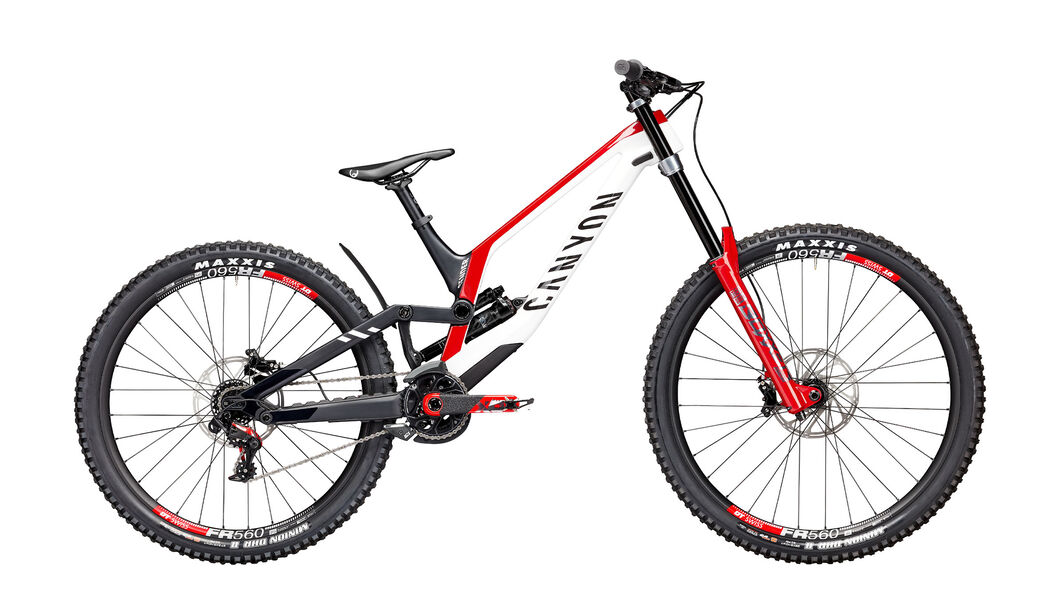 Today we roll out the next generation of speed—the Sender CFR . We took one of the world's best downhill racing machines and made it lighter, more controlled, and even faster. Canyon's top-tier downhill machine also marks the debut of Canyon Factory Racing—premier products born from a true partnership between Canyon engineers, designers, mechanics, and the world's fastest riders.

On Tuesday August 11th, the Sender CFR debuts as two complete models: the Fox-Shimano equipped Sender CFR FMD and the RockShox-Sram equipped Sender CFR. Both models will be immediately available in markets outside of the United States. Riders in America will have access to both models soon thereafter.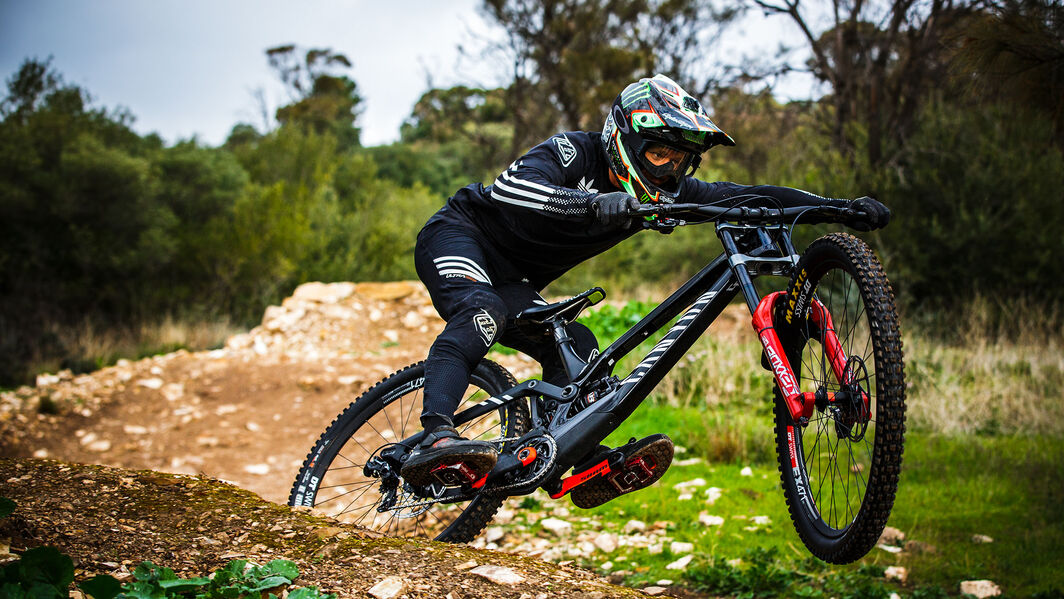 The Sender CFR's geometry gives riders with what it takes to win on modern DH courses. The longer wheelbase increases stability at high speeds. Adjustable reach and chain-stay length give the Sender CFR unrivaled versatility, enabling riders to tune the bike to their ride style or to the demands of the day's track. The MY21 Sender CFR rolls on big wheels, increasing rider speed through rocks and roots. Large and XL versions get the full 29er treatment. Small and Medium models go "mullet" (29" up front, 27.5" out back) for the win. The mullet option provides shorter riders with many of the same roll-over benefits, while providing them with crucial clearance on steeper courses.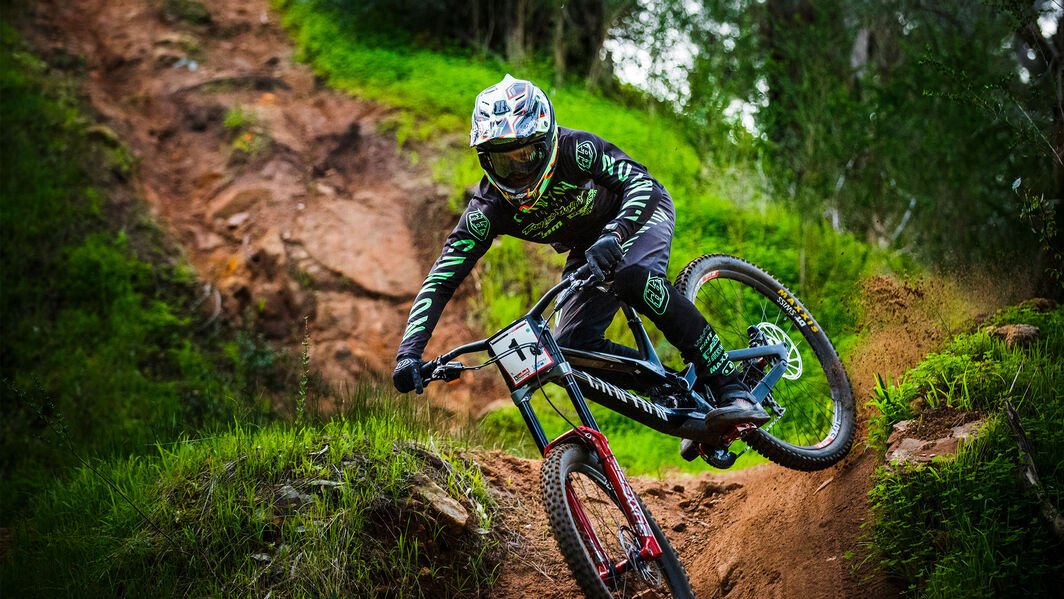 We shaved more than 600 grams from the carbon Sender chassis yet maintained the durability needed to withstand seasons of abuse. Carbon chain and seat-stays, a new shock-mount location, and precise shaping of every bit of the bike helped us cut weight without sacrificing strength or durability. Excessive pedal kickback tires riders and reduces your suspension's effectiveness. After years of research and testing, Canyon optimized the Sender CFR's kinematics to reduce pedal kickback to levels that are virtually undetectable on the trail. End result? The new Sender CFR is remarkably fast and smooth through the nastiest sections of trail!

We designed more progressivity into the Sender CFR's kinematics, allowing you to ride hard and fast (and to sometimes come up short) without blowing through your rear suspension travel.
The Ultimate CFR continues the success of the benchmark-setting Ultimate CF Evo Disc, the lightest production disc brake road bike. It is the first in a range of CFR road bikes that will define performance within their categories. A celebrated climber's bike with all-round, Grand Tour-winning pedigree, the Ultimate CFR is all about delivering unparalleled stiffness-to-weight for absolute efficiency. Lightness is essential to these builds, but so is durability, which is why all 675 g frames and 285 g forks exceed our rigorous testing standards. This incredible weight is achieved by applying quality ultra-high modulus pitch-based carbon fibres rarely seen in the industry. The material is so special, we initially had to be granted exclusive permission by the Japanese Ministry of Defence just to gain access to it. In order to create a structure that is strong and durable, as well as light, the ultra-high modulus fibres are blended with various other modulus and high-tensile fibres to create the complete all-round package. This layup is then applied to moulds with clinical precision, ensuring minimal fibre overlap to save material and thus precious grams.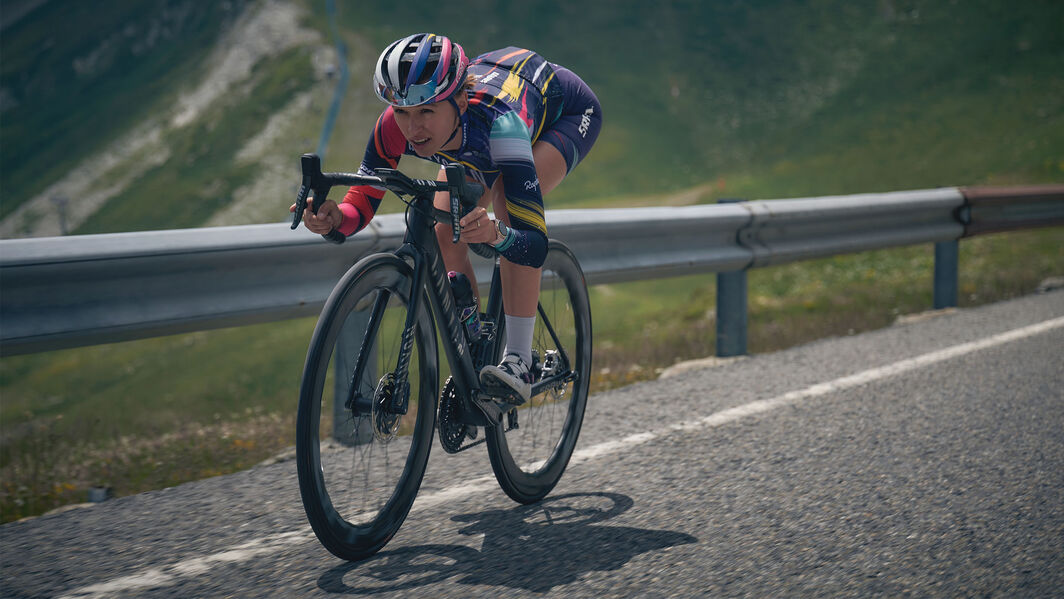 All of this adds up not only to pinnacle climbing performance, but a frameset with the same smooth ride, pinpoint handling and watt-saving aero profiles that have made the Ultimate one of the most successful race bikes of its generation. Expect to see the Ultimate CFR raced at the highest level by some of the world's best climbers, among them Kasia Niewiadoma of CANYON//SRAM Racing, and Movistar Team's Enric Mas.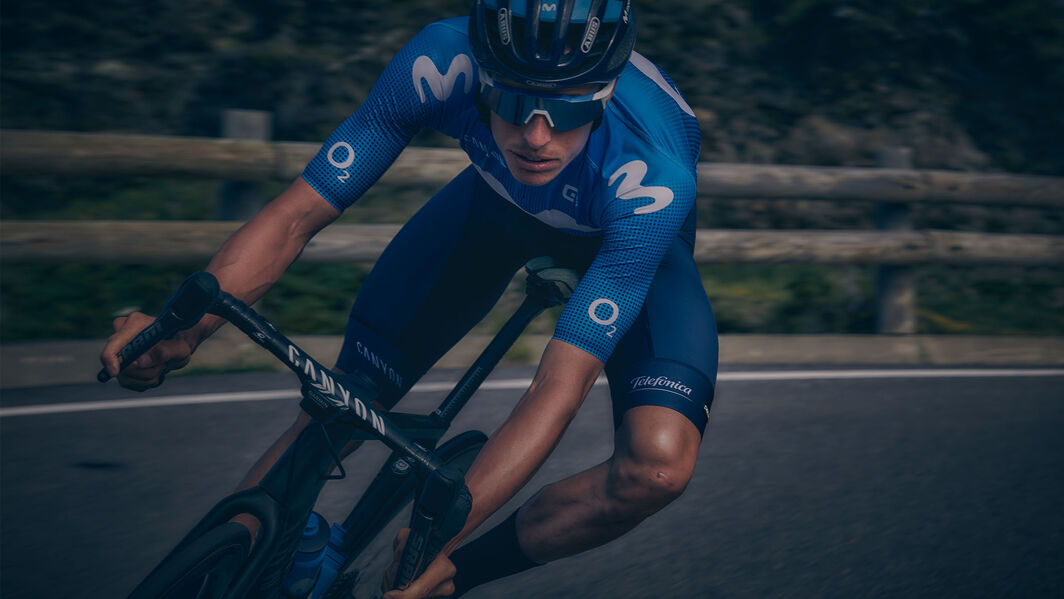 The Ultimate CFR is available in two complete builds and one frameset, and goes on sale at canyon.com on 11th August. With a complete Shimano Dura-Ace Di2 groupset and 50 mm deep-section DT Swiss ARC 1100 DICUT wheels, the Ultimate CFR Disc Di2 weighs in at a UCI-illegal 6.5 kg, making it the envy of all racers. For climbing purists, we created the superlight Ultimate CFR Disc EPS, which features a Campagnolo Super Record EPS groupset and DT Swiss PRC 1100 25Y Anniversary wheels to bring the scales down to a featherweight 6.2 kg. Framesets come complete with our 270 g CP0020 Cockpit and exclusive Schmolke 1K carbon seatposts, making them a blank canvas for that dream build starting from 1.5 kg.